This is the fourth article in a six-part series about Hua Hin, Thailand, a coastal city near Bangkok on the Gulf of Thailand. This post is about Khao Takiap Village in Hua Hin Town. Hua Hin hosts the annual King's Cup Elephant Polo Tournament, a fun and unique sporting event. The 2012 tournament inspired me to write the children's picture book Ellie the Elephant about an elephant that dreams of playing in the tournament. Enjoy these travelogues about this fascinating area of Thailand.
At the base of Khao Takiap (Chopsticks Hill) in Hua Hin opposite the Gulf of Thailand lies a colorful and messy fishing village nestled in a small waterway. The organic place looks out of place, and yet, right where it belongs in this area east of Hua Hin Town.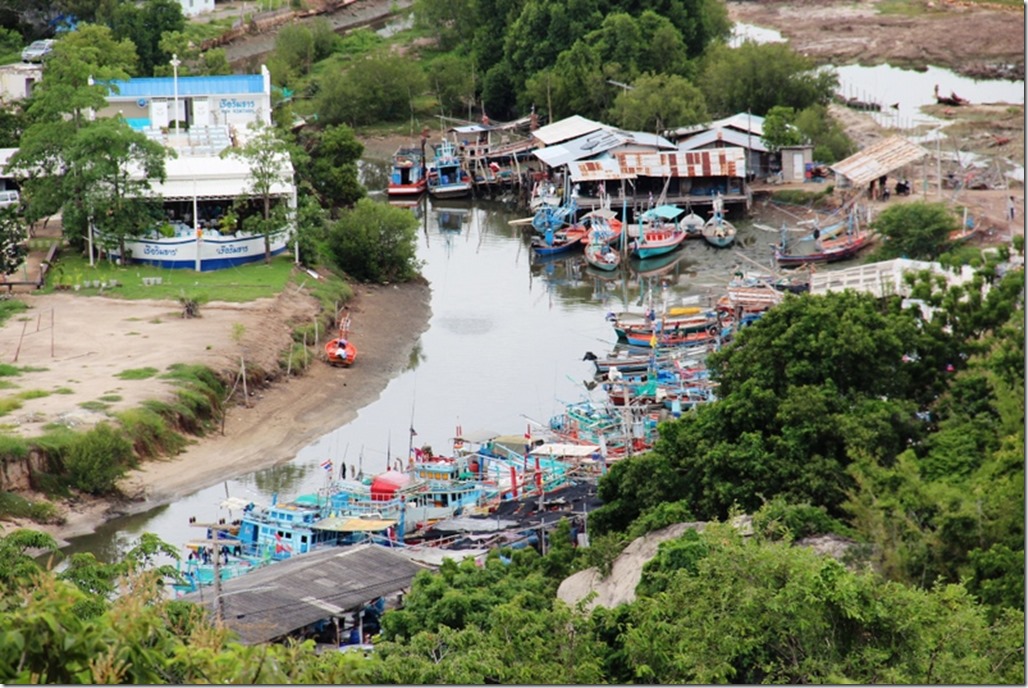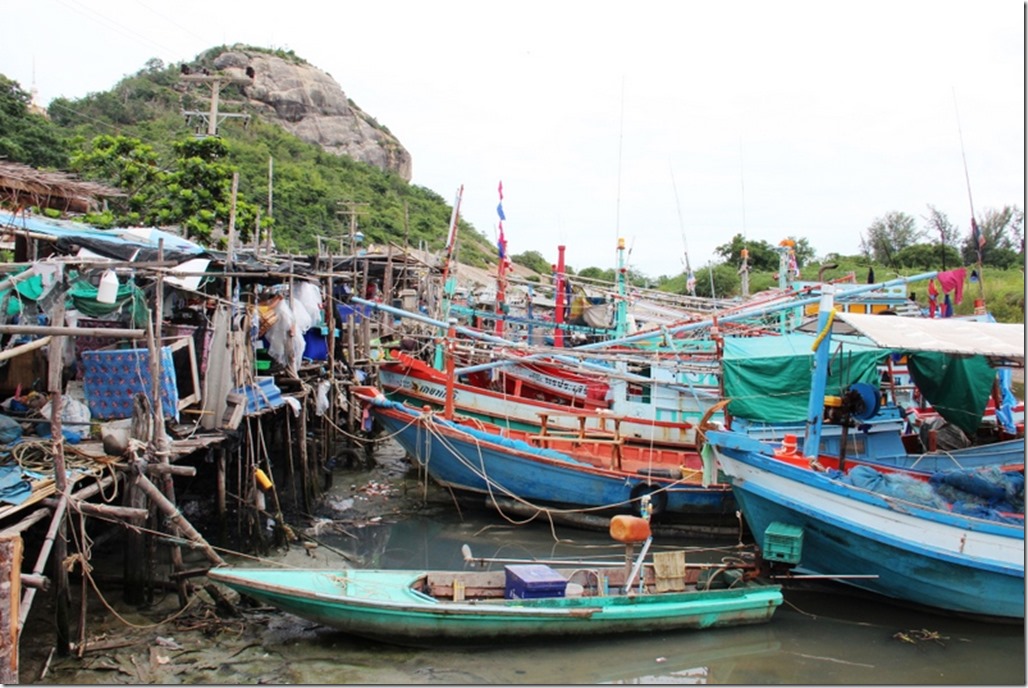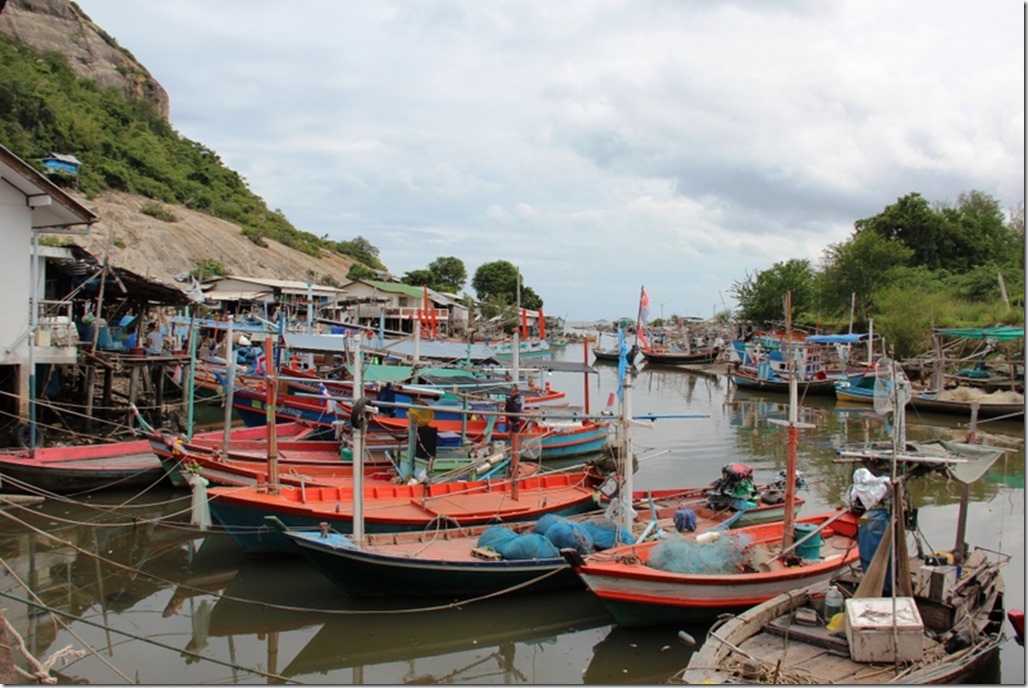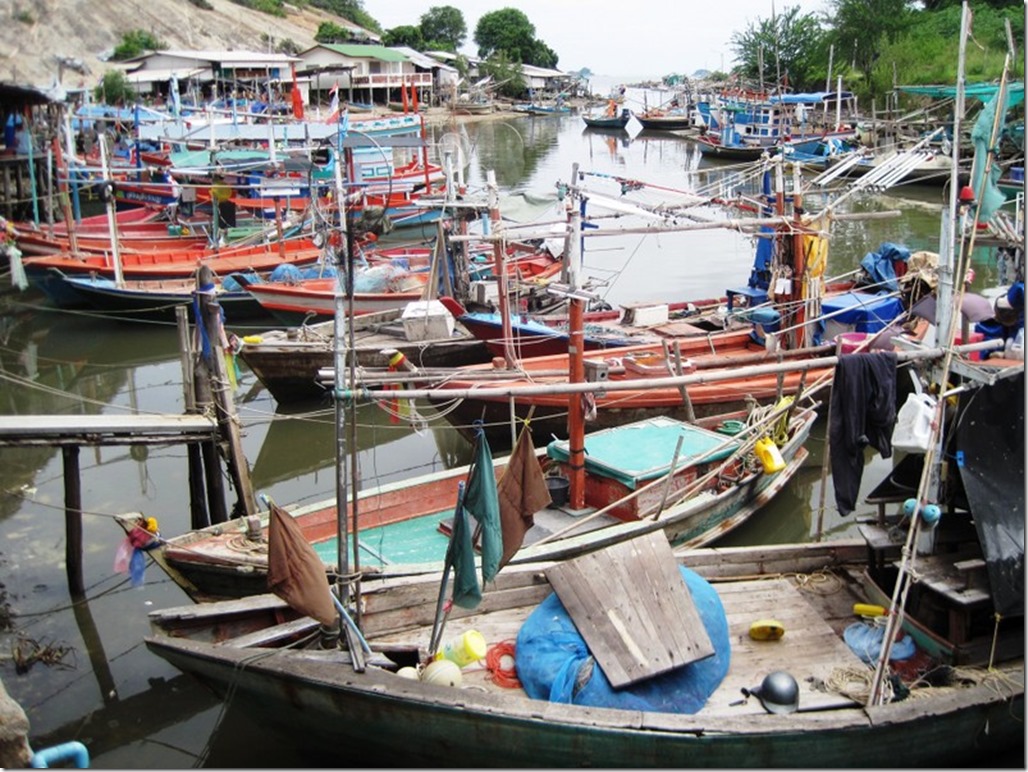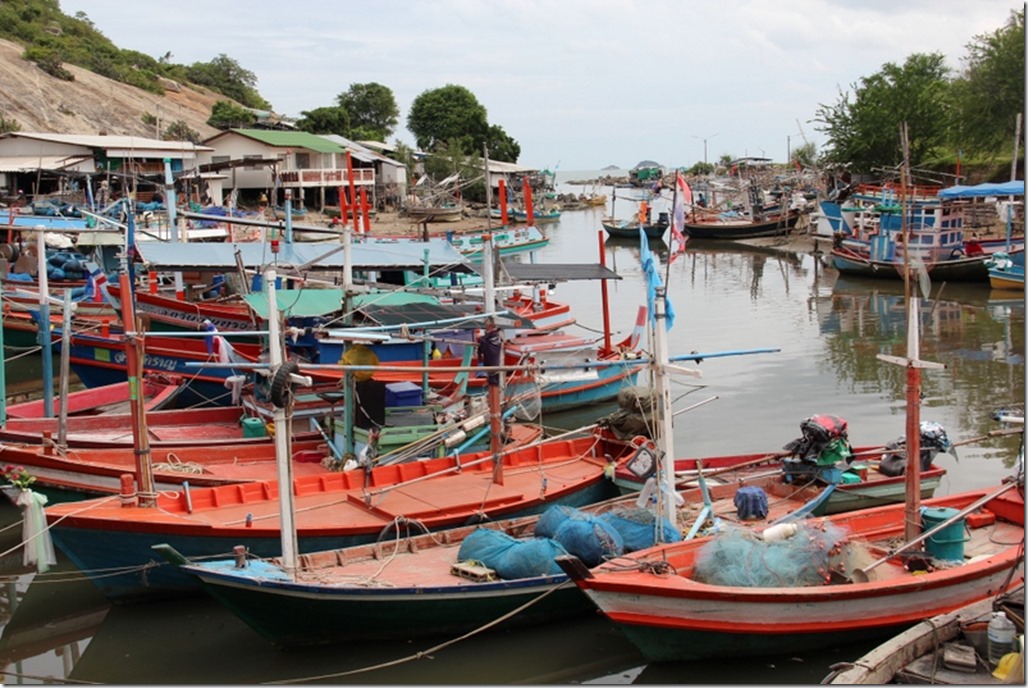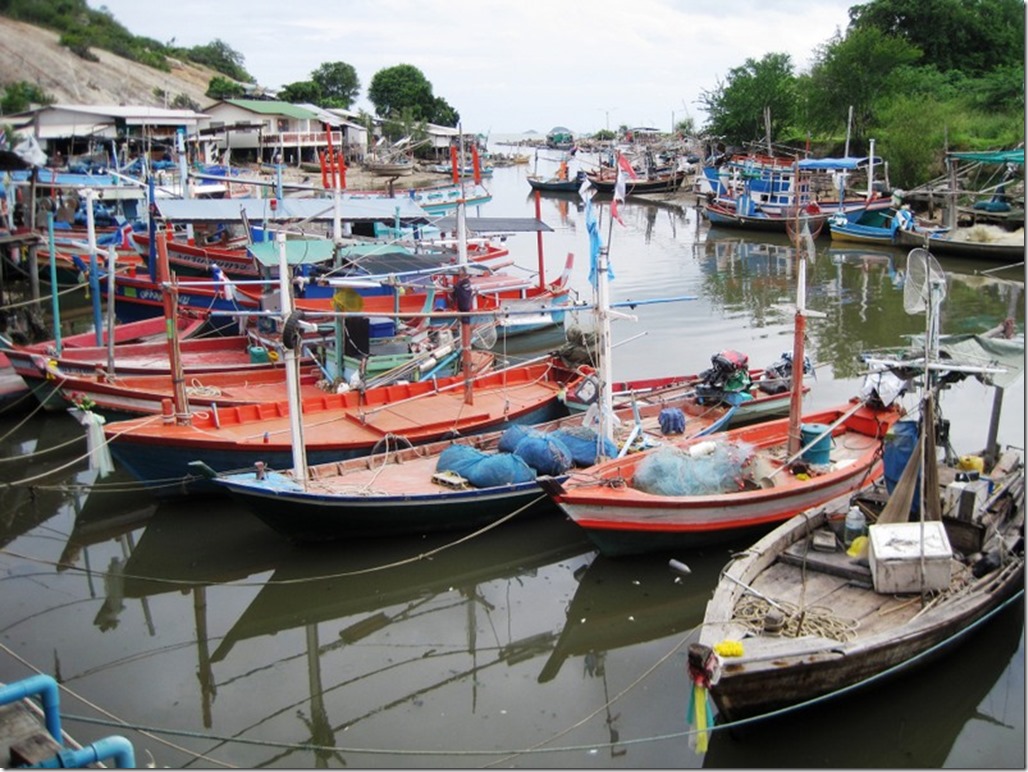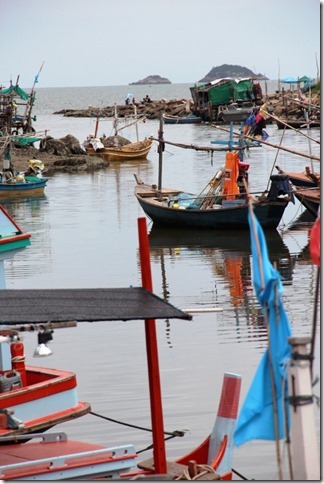 Suburban Hua Hin has expanded around it, filling the former wetlands with contemporary high rises and neighborhoods, but this timeless village stands out amidst the surrounding modernity.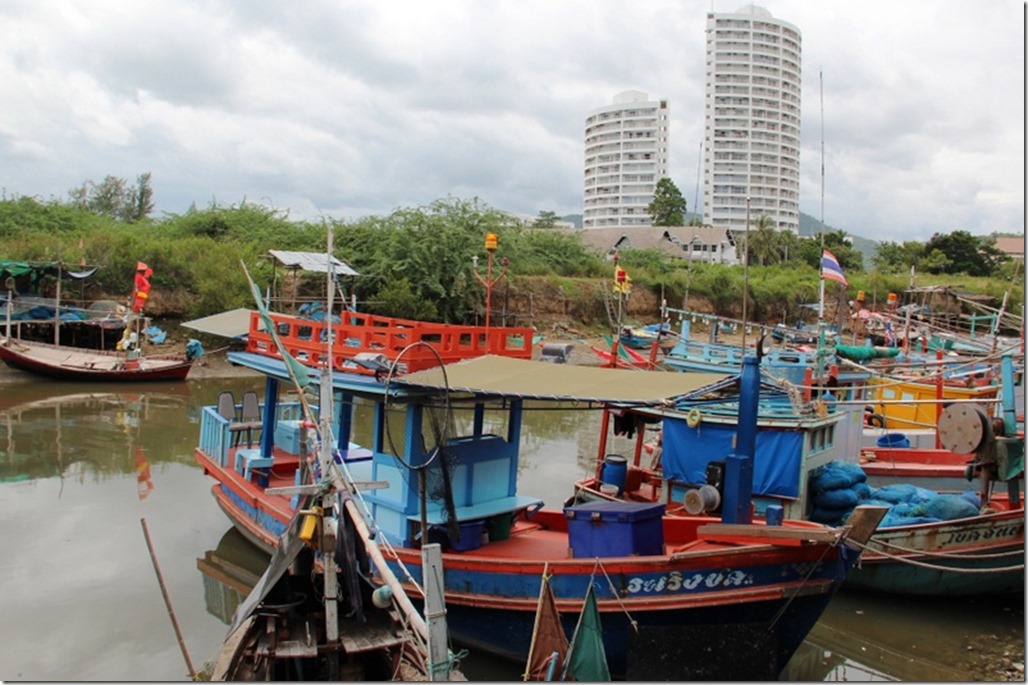 Hundreds of wooden fishing vessels clutter the waterway with a chaotic order that looks artistic but tricky to decipher. Boats with hulls of varying bright colors create a multi-colored menagerie intertwined with a spider's web of stout wooden masts and booms.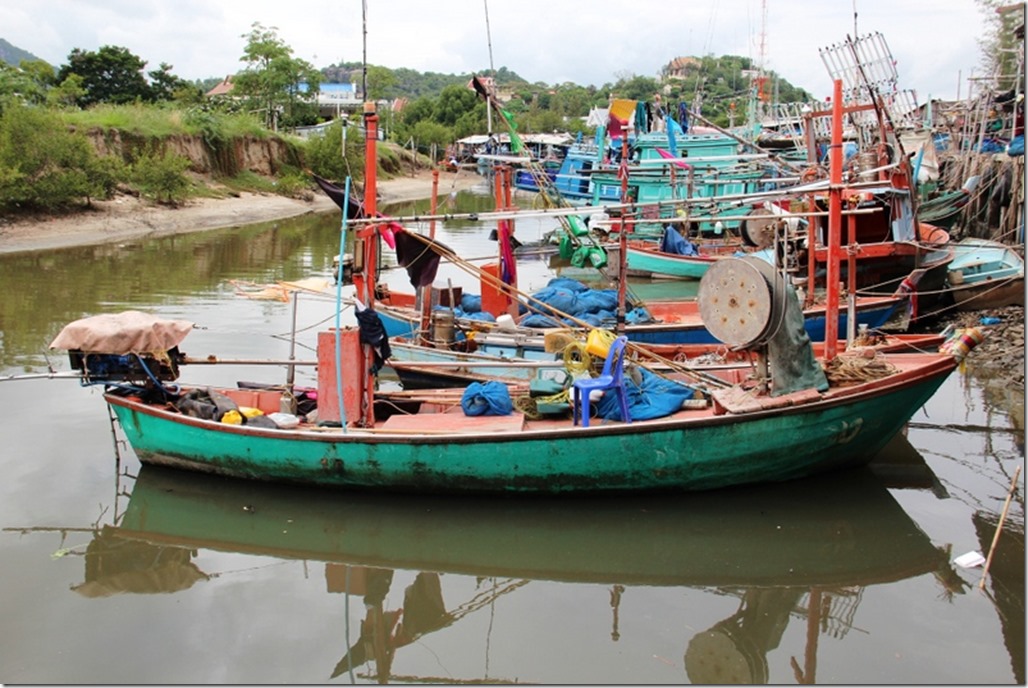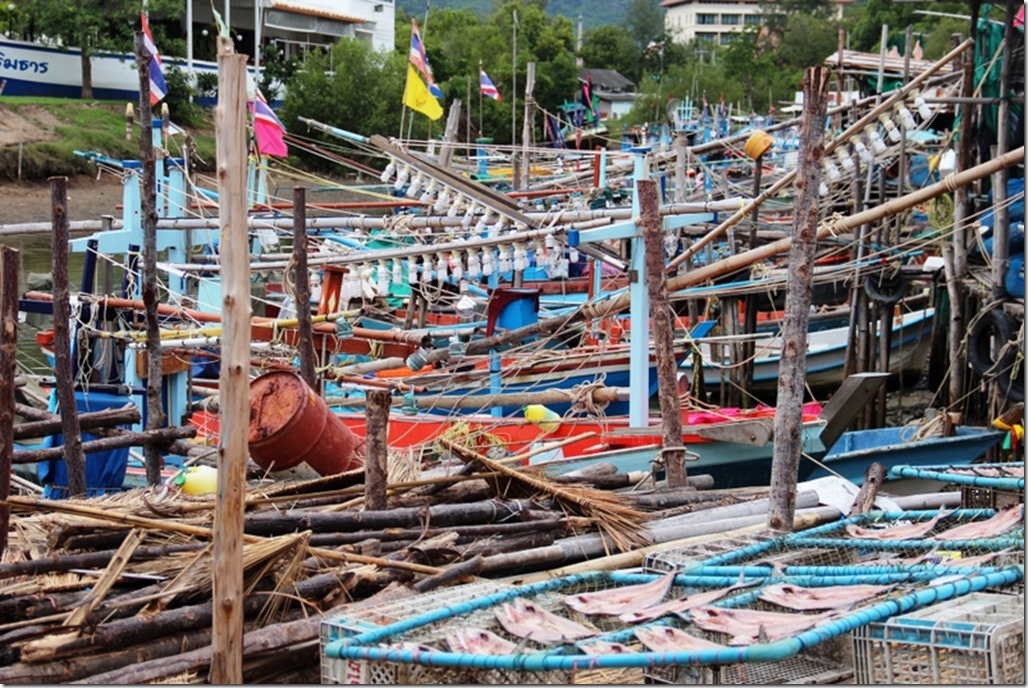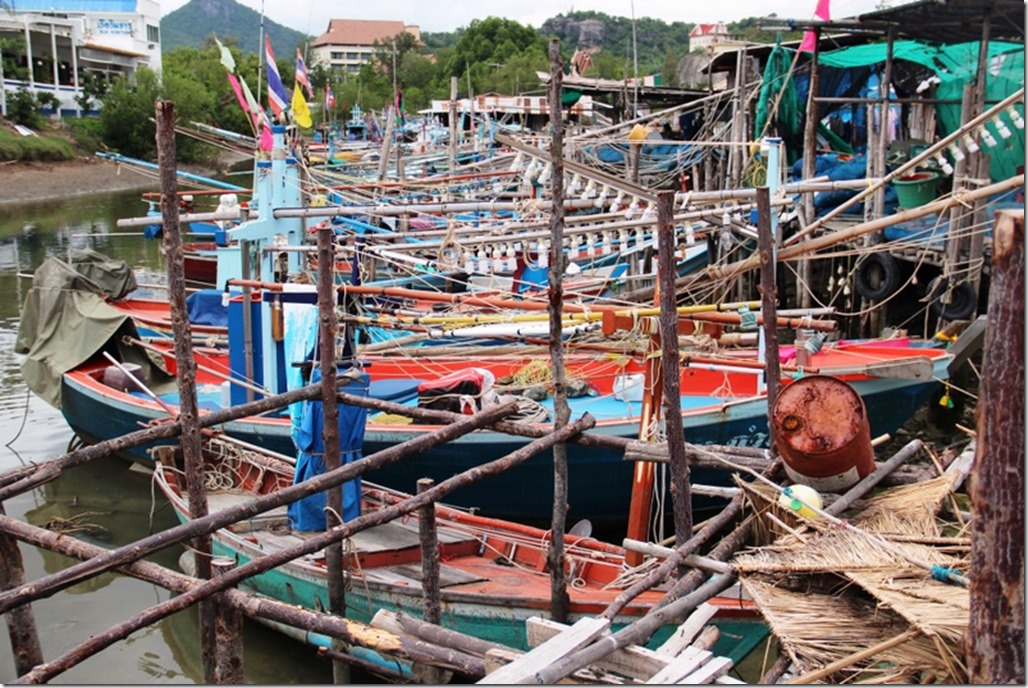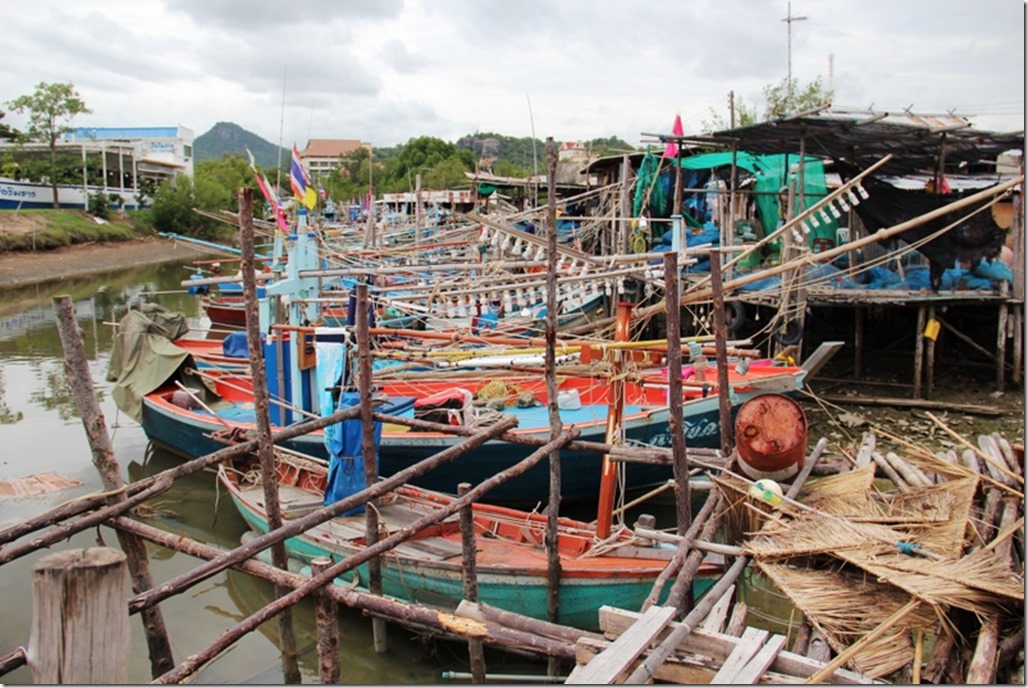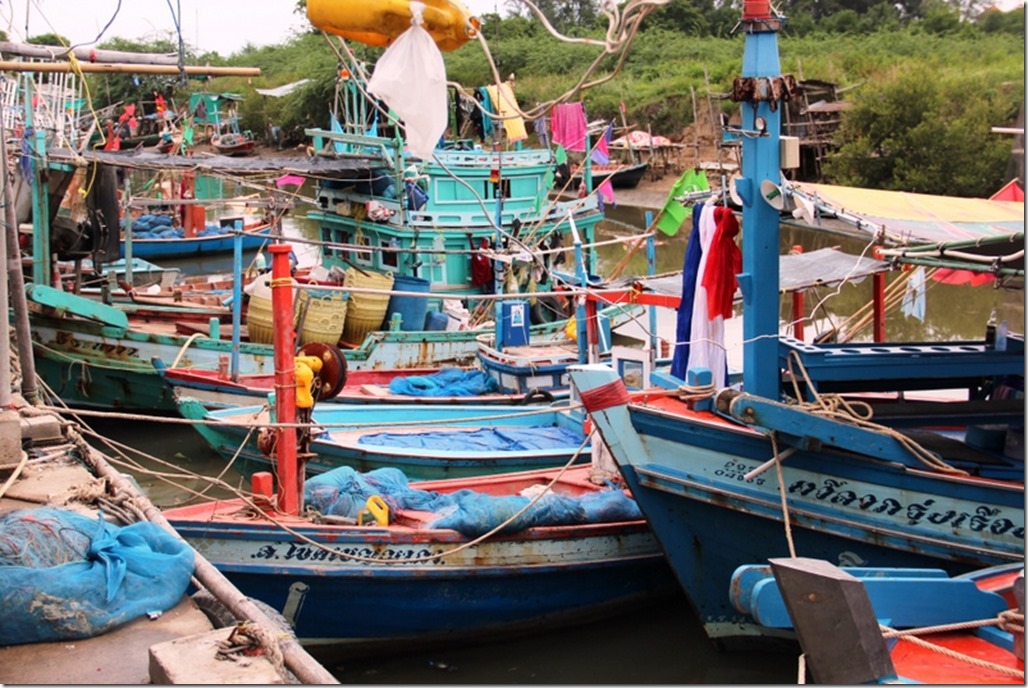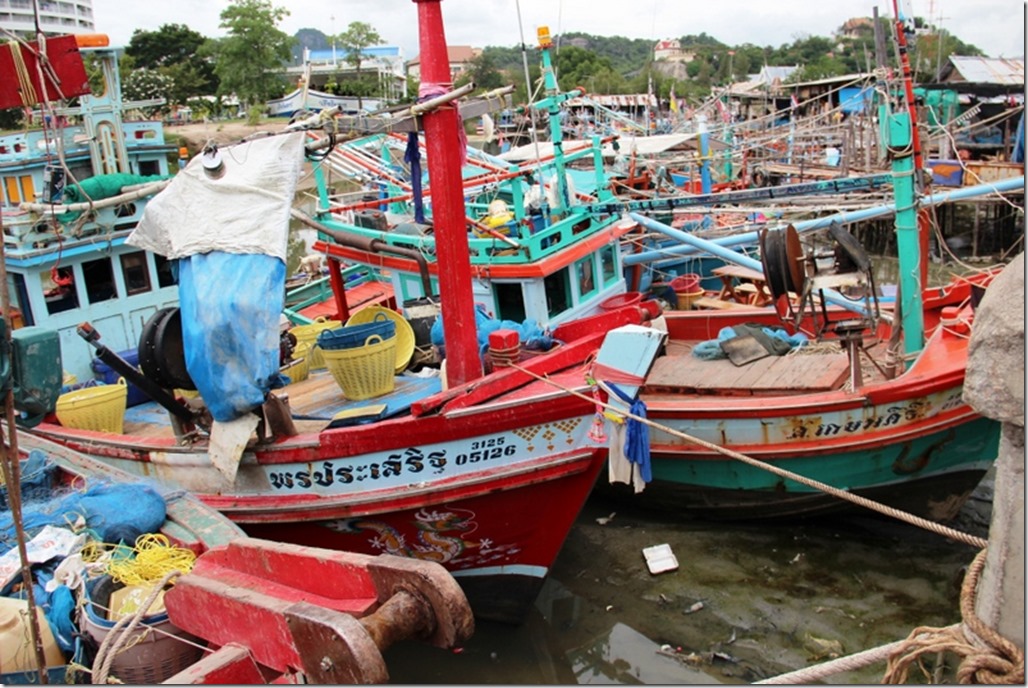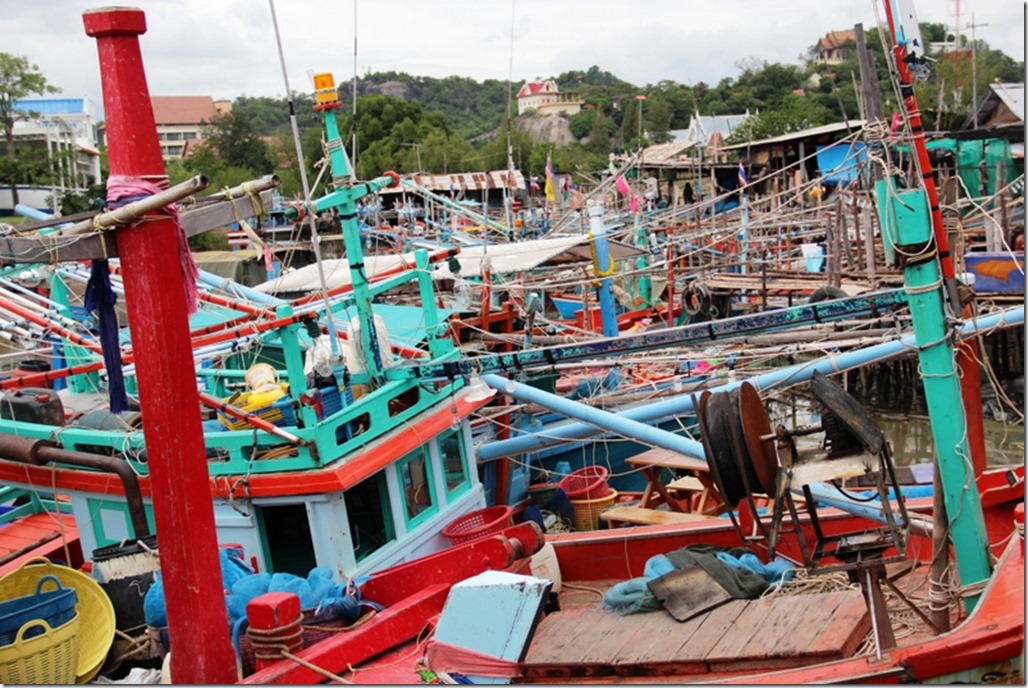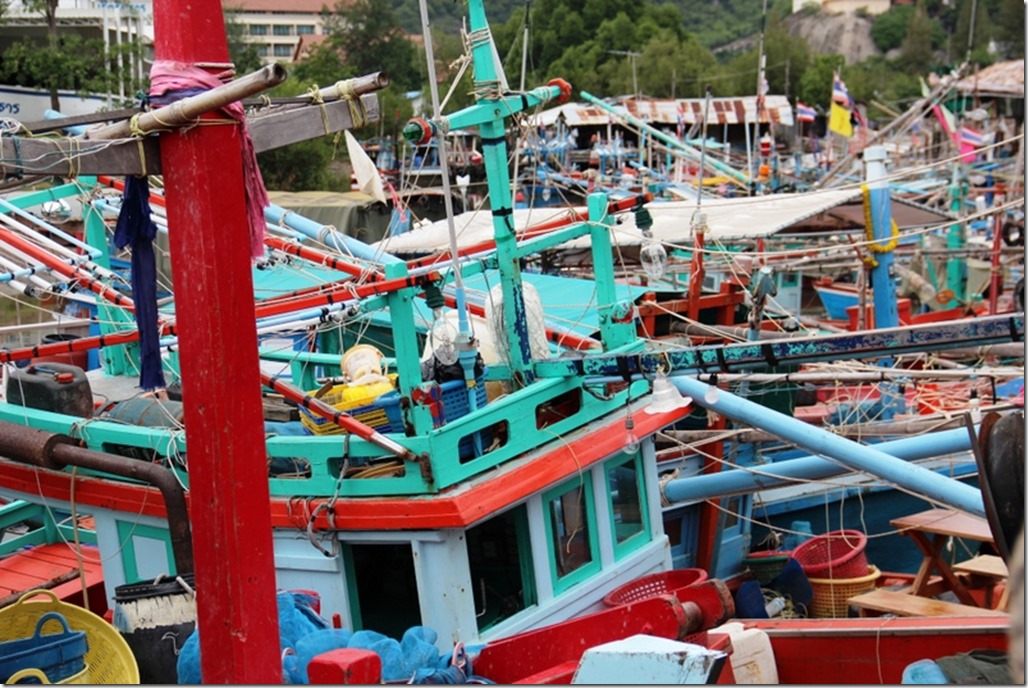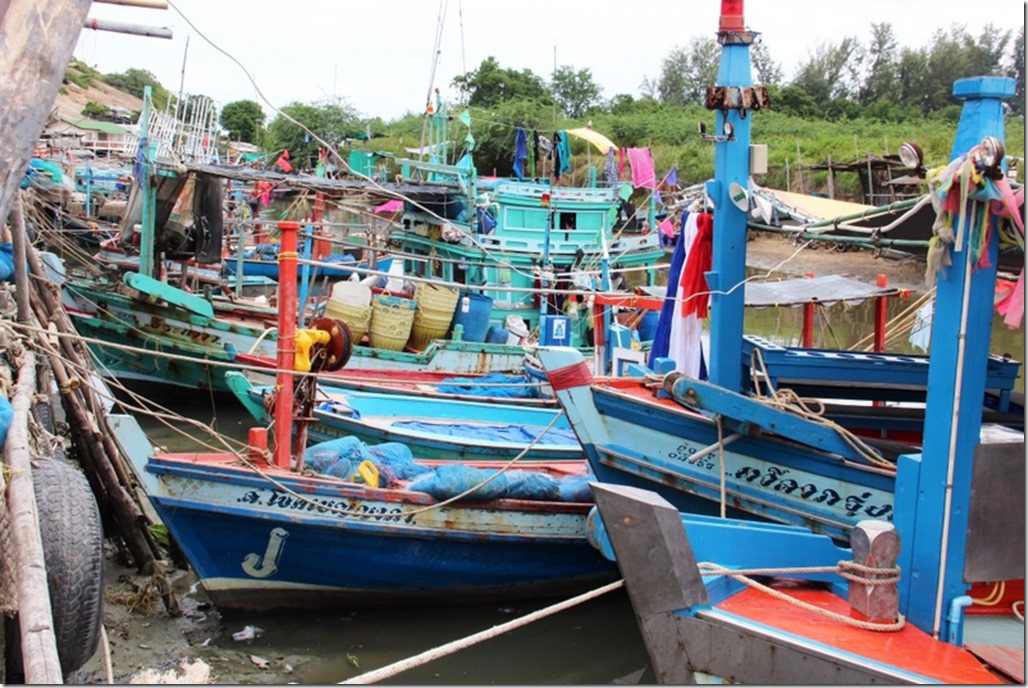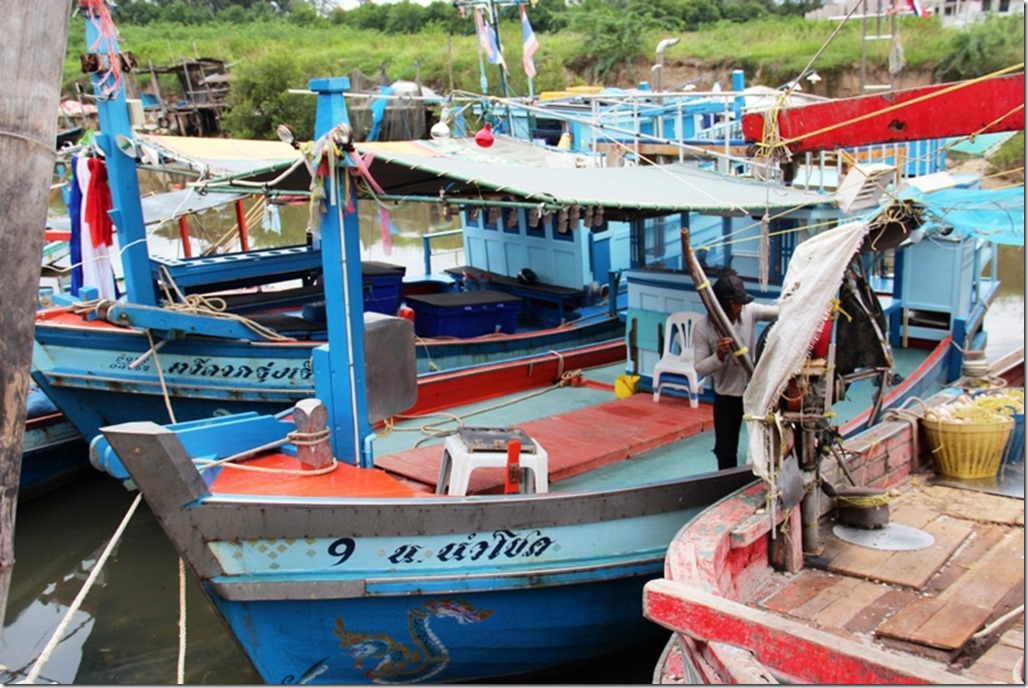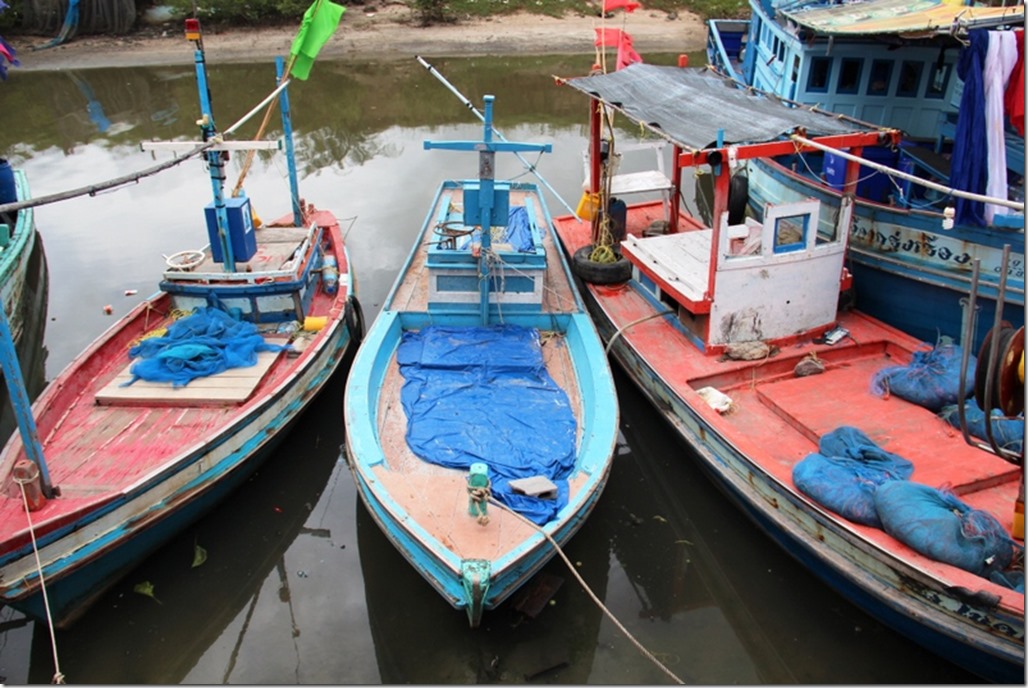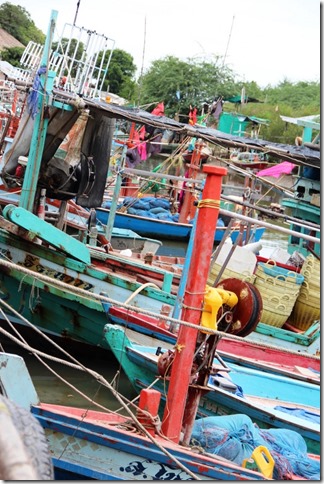 On the rickety wooden walkway that follows the water channel and sways with every movement, villagers prepare daily catches for the market, from fish gutting to drying squid and gathering seashells. It's quite the sight for seafood lovers to behold. The smell is not overpowering as fresh hauls come in and the remnants are washed into the coffee brown channel. I glanced down into the thick water and shuddered to think what must have been lurking in its bowels.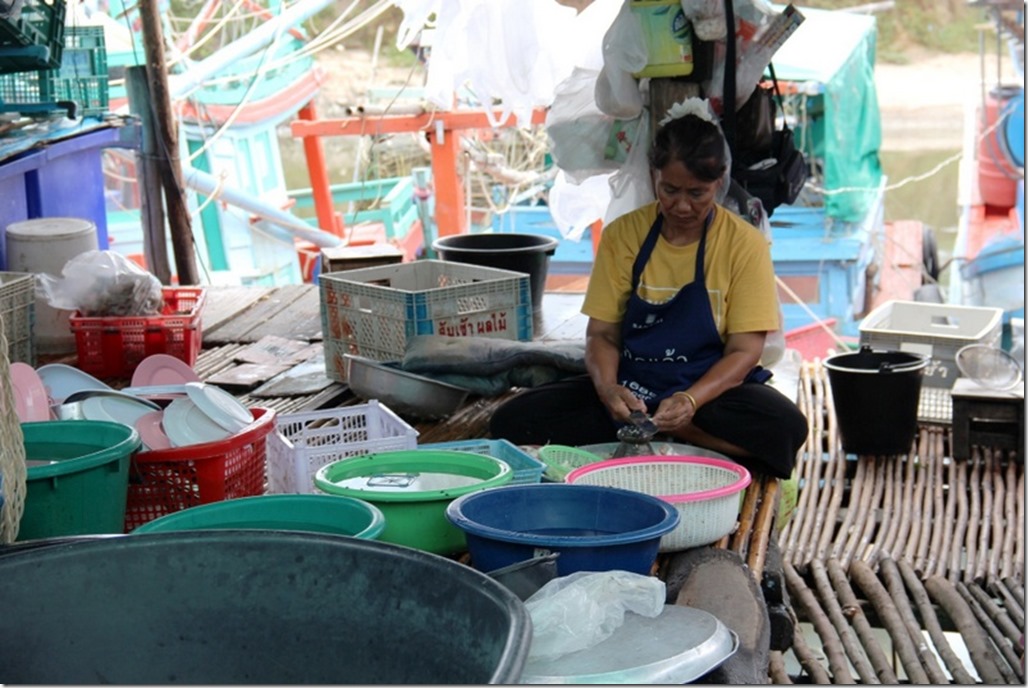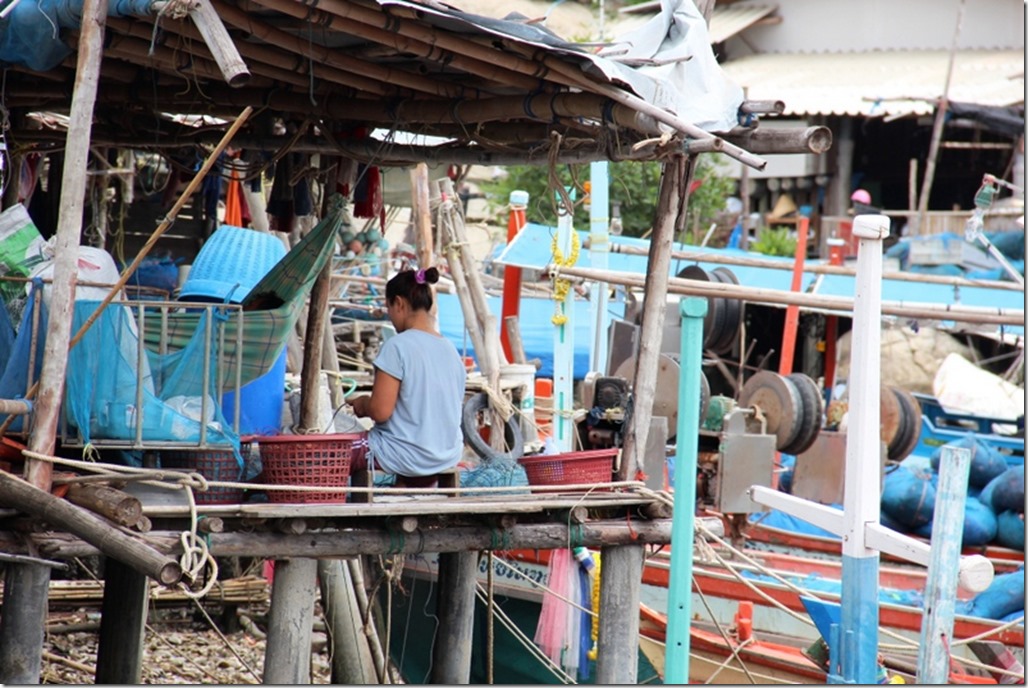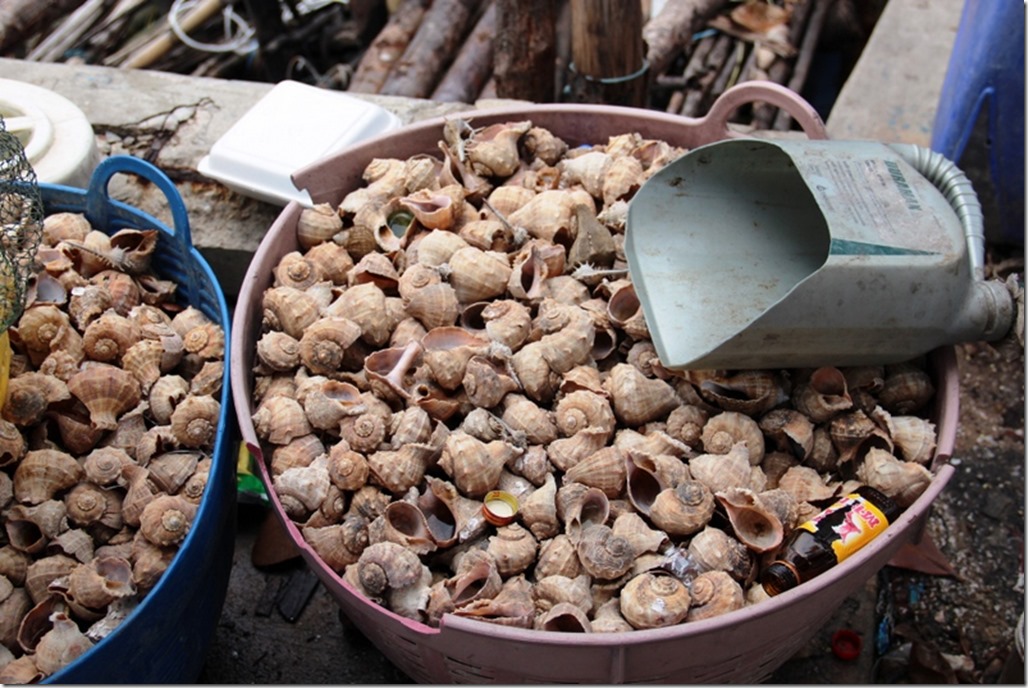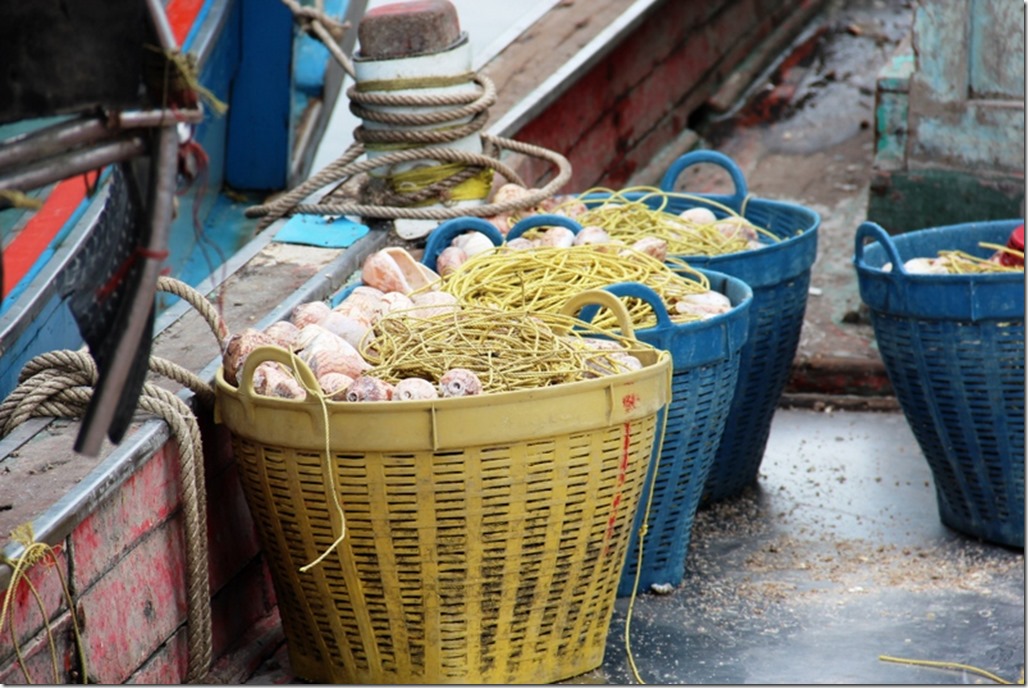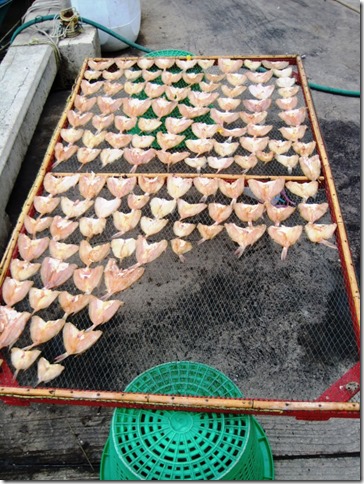 Many villagers live on the boats while a few own freestanding homes that strike an interesting contrast to the high-rise resort rising just to the south. Some own seafood markets, restaurants, and souvenir shops just across the street in the shadow of Chopsticks Hill.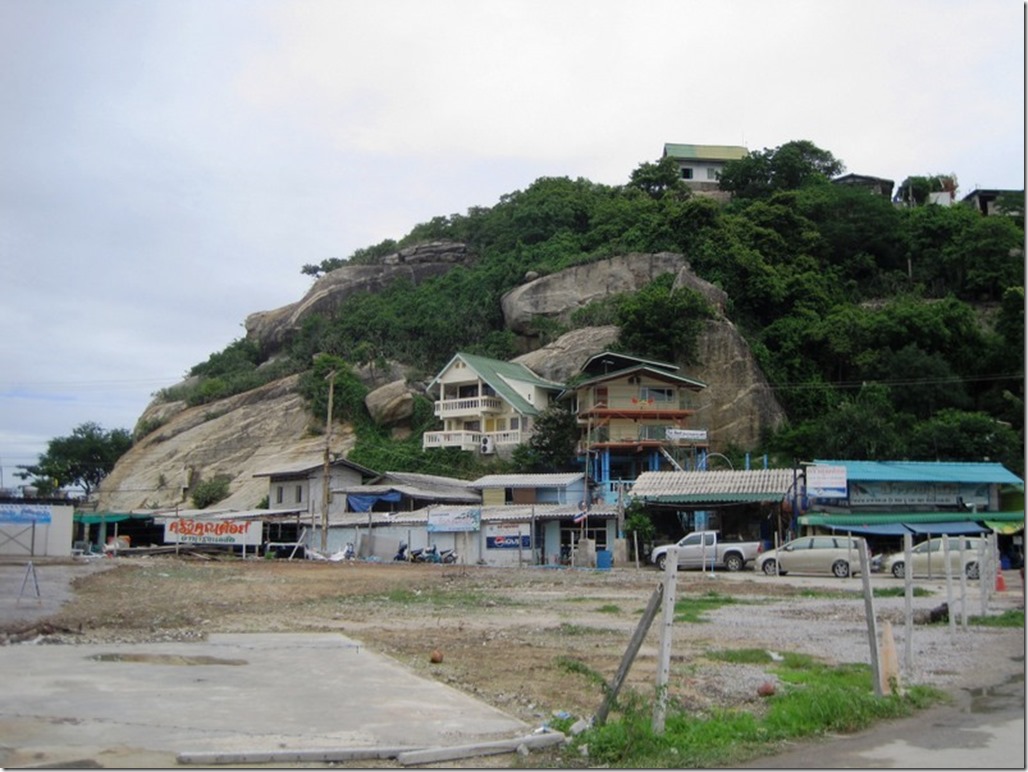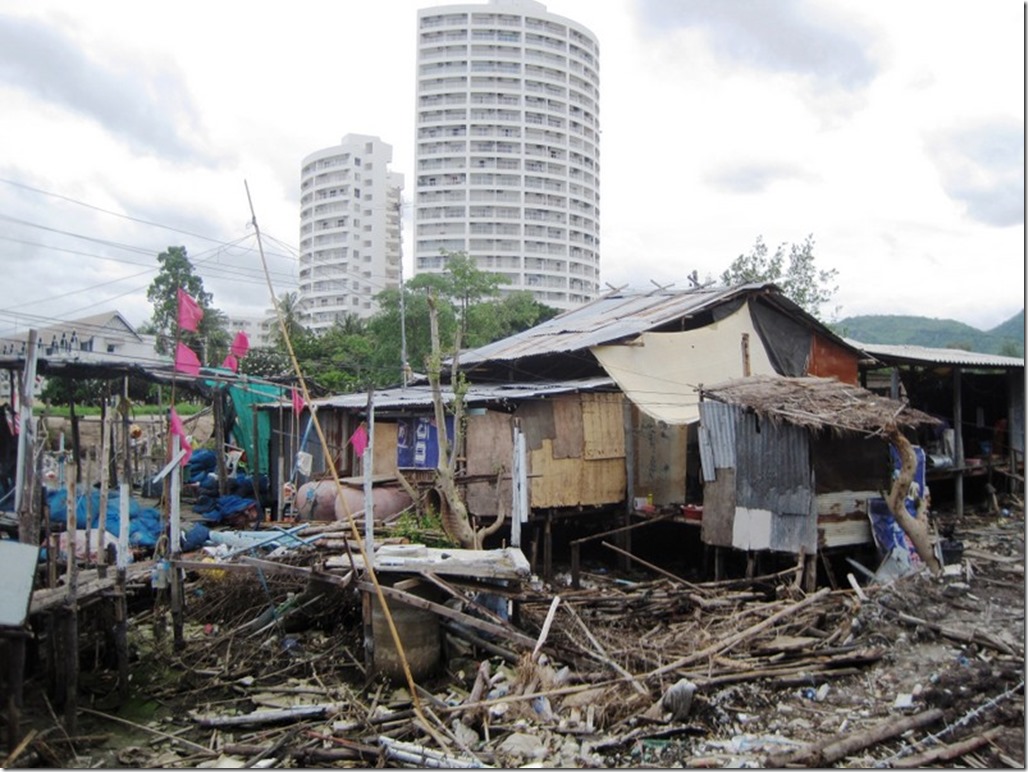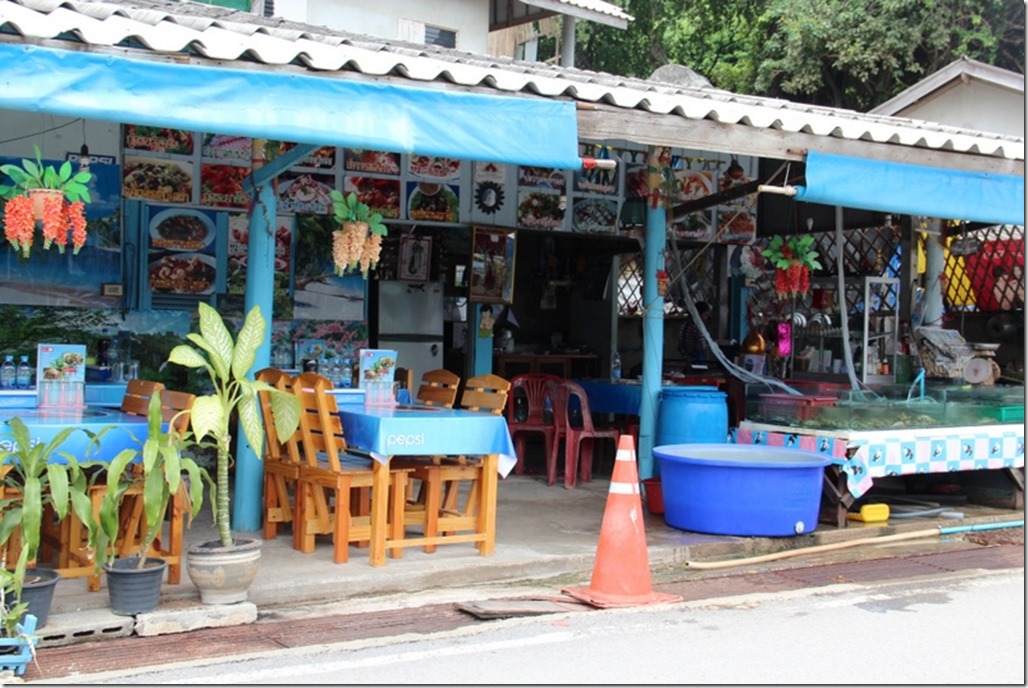 The coin-fed washer and dryer machines in a kiosk along the road indicated that the villagers have ready access to basic necessities. In spite of what looked like poor living conditions when I visited Khao Takiap Village, the villagers seemed to live well with an ocean of seafood waiting to be caught on the leeward side, and to starboard, a sea of tourists waiting to consume whatever they could catch. While a fisherman's life didn't look easy, Khao Takiap Village seemed to be a good place to give it a go.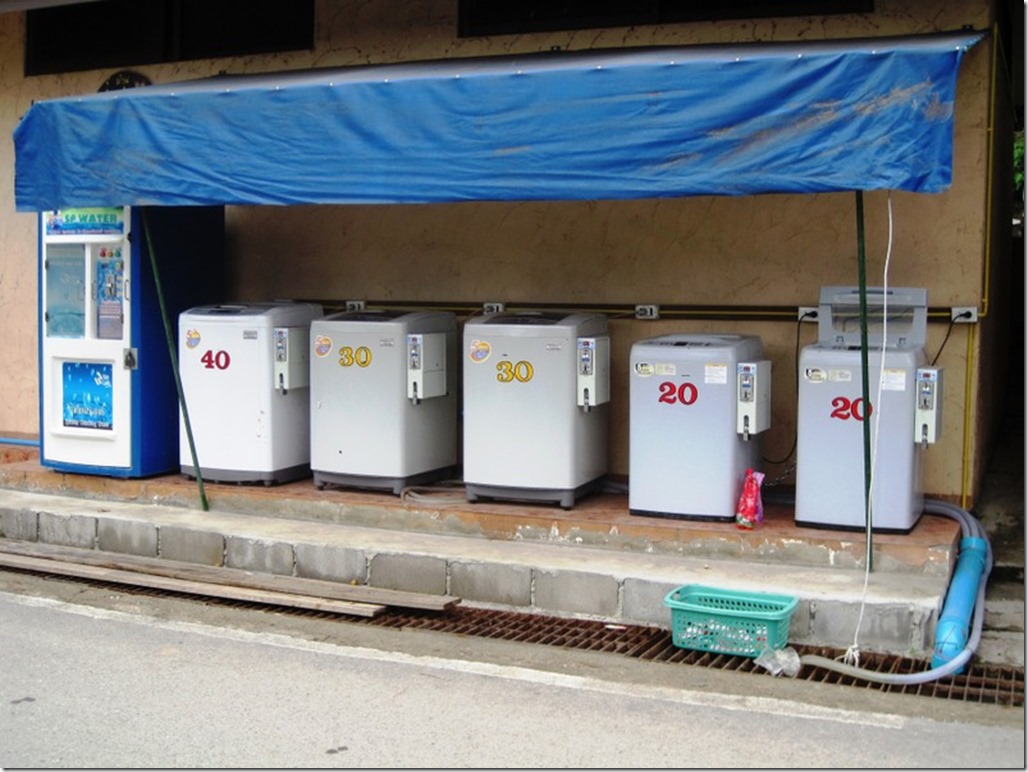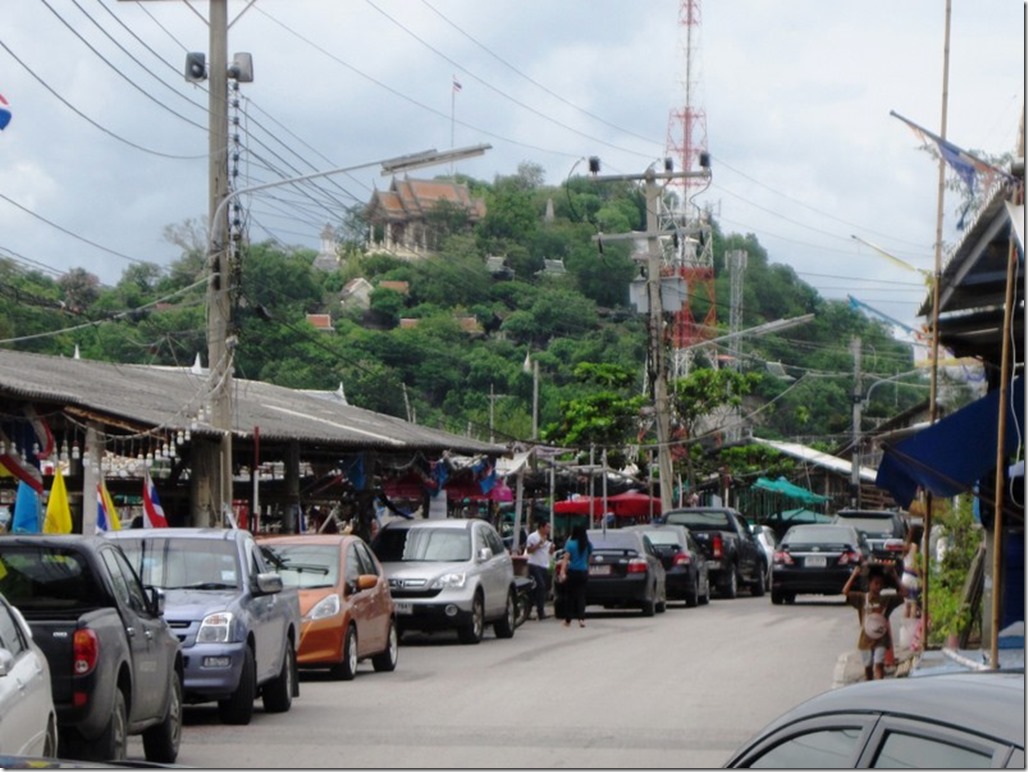 If Ellie the Elephant wanted to be a fisherelephant, she would live in Khao Takiap Village!
More about Hua Hin, Thailand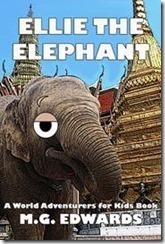 M.G. Edwards is a writer of books and stories in the mystery, thriller and science fiction-fantasy genres. He also writes travel adventures. He is author of Kilimanjaro: One Man's Quest to Go Over the Hill, a non-fiction account of his attempt to summit Mount Kilimanjaro, Africa's highest mountain, and a short story collection called Real Dreams: Thirty Years of Short Stories. He also wrote and illustrated Alexander the Salamander and Ellie the Elephant, two books in the World Adventurers for Kids Series. His books are available in e-book and print from Amazon.com and other booksellers. Edwards graduated from the University of Washington with a master's degree in China Studies and a Master of Business Administration. He lives in Bangkok, Thailand with his wife Jing and son Alex.
For more books or stories by M.G. Edwards, visit his web site at www.mgedwards.com or his blog, World Adventurers. Contact him at me@mgedwards.com, on Facebook, on Google+, or @m_g_edwards on Twitter.
© 2013 Brilliance Press. All rights reserved. No part of this work may be reproduced or transmitted without the written consent of the author.