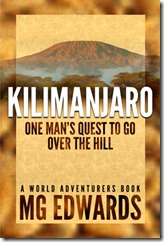 The prestigious Foreign Service Journal featured my book Kilimanjaro: One Man's Quest to Go Over the Hill in this year's "In Their Own Write" compilation of books published by Foreign Service-affiliated authors.
The Foreign Service Journal wrote of Kilimanjaro (p. 36):
Approaching middle age, sick and overweight, Mike Edwards was hardly in shape to face the tallest mountain in Africa. But armed with stubborn perseverance and the desire to defy naysayers, he reaches for the top in his attempt to tackle Kilimanjaro.
The tale covers every aspect of the climb, from preparations that included being dragged through aisles of clothing by his avid shopper (and mountain climber) wife to eating a monotonous vegetarian diet for five days.
Once on the mountain, it doesn't matter who you are. It's just you and the mountain. Luckily, Edwards had a kindhearted guide and a well-planned expedition. But planning can only go so far when subjecting yourself and your team to the ruthless elements of Kilimanjaro's highest altitudes.
This Global E-Book Award nominee is fuel for all aspiring mountain climbers as well as those heading "over the hill." Climbing "Kili" changed the author's life and gave him the motivation he needed to leave his diplomatic career and follow his dreams. And with this book he is living them.
Mike Edwards was a Foreign Service officer for 11 years. He left the Service in 2011 to focus on writing and now lives in Thailand with his wife, Jing, a Foreign Service specialist at Embassy Bangkok, and their son. This book is the first of his World Adventurer Series. He also writes mysteries, thrillers and science-fiction fantasies, and has published a volume of short stories, Real Dreams.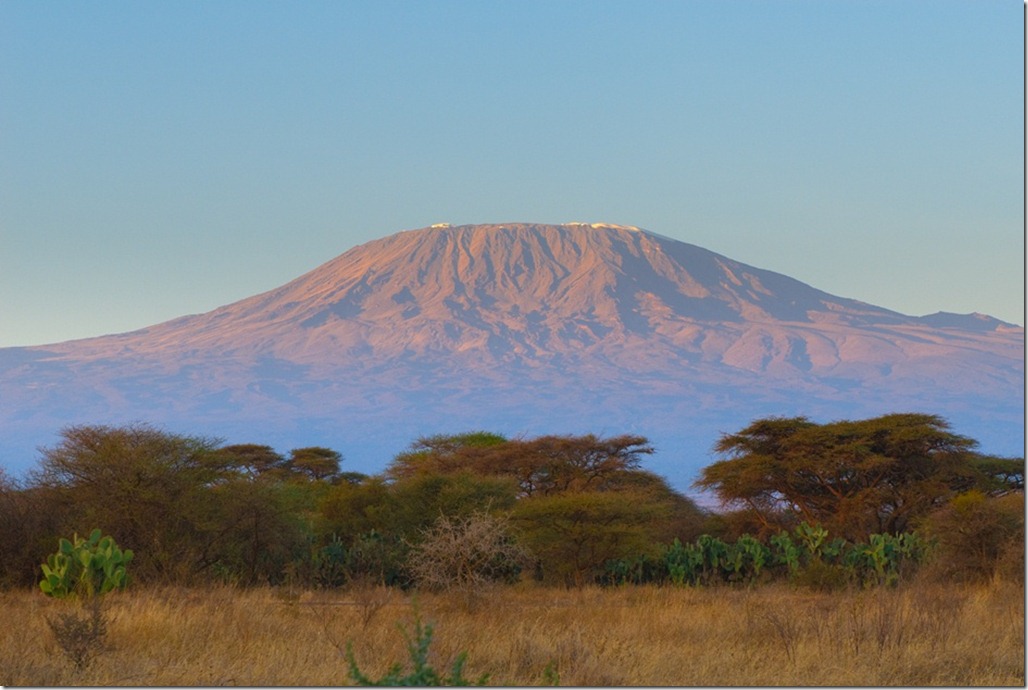 Readers have called Kilimanjaro "life changing," "inspirational," "gripping," "an epic journey of self-discovery," and "a peek into someone's personal travel journal." It's a book for anyone who feels over the hill and needs encouragement to make a life change in the face of difficult odds. It's also for the casual climber, mountaineer, or hiker who is interested climbing one of the world's tallest mountains. Filled with insights and advice for those who are contemplating their own Kilimanjaro climb, this book will put you on the mountain and inspire you to go over it.
Thank you, Foreign Service Journal, for including Kilimanjaro on your 2012 list. I am grateful that my book joined other superb works written by Foreign Service colleagues and alumni. I encourage readers to browse the books featured in "In Their Own Write" and to peruse the pages of the Journal to learn more about the Foreign Service.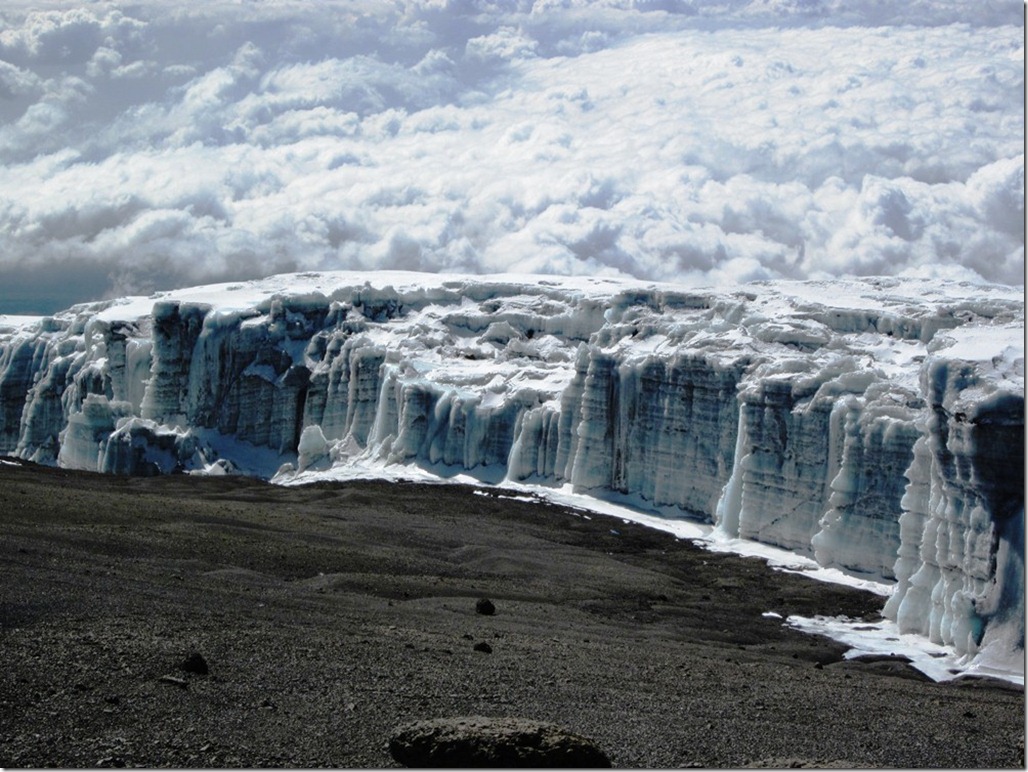 Kilimanjaro is available to purchase as an e-book or in print from these booksellers:
U.S. Booksellers
Available to purchase as an e-book for US$3.99:
Amazon.com for Kindle
Apple iTunes for iPad/iPhone
Baker & Taylor for Blio e-reader
Barnes & Noble for Nook
Google Play for Android
Kobo Books for Kobo e-reader
Smashwords for iPad and other e-readers
Available in print for US$9.99:
International Booksellers
Available as an e-book or in print (prices vary by format and local currency):
Amazon.co.uk for Kindle (United Kingdom)
Amazon.fr for Kindle (France)
Amazon.de for Kindle (Germany)
Amazon.co.jp for Kindle (Japan)
Amazon.it for Kindle (Italy)
Amazon.es for Kindle (Spain)
Available as an e-book (prices vary):
Barnes & Noble for Nook (United Kingdom)
Available in print (prices vary):
Amazon.ca for Kindle (Canada)
Visit my website for a complete list of booksellers.
About the Foreign Service Journal
The Foreign Service Journal covers foreign affairs from an insider's perspective, providing thoughtful articles on international issues, the practice of diplomacy and the U.S. Foreign Service. The Journal is published monthly (July/August issues combined) by the American Foreign Service Association (AFSA). The November issue features its annual "In Their Own Write" compilation, the largest edition yet, with some 90 new books by Foreign Service-affiliated authors. The list spans almost every conceivable literary genre: from history and foreign policy to memoirs and biographies, and from novels and short stories to mysteries and how-to books.
About the American Foreign Service Association
Established in 1924, AFSA is the professional association of the United States Foreign Service. With close to 16,000 dues-paying members, AFSA represents over 28,000 active and retired Foreign Service employees of the Department of State, Agency for International Development (AID), Foreign Agricultural Service (FAS), Foreign Commercial Service (FCS), and International Broadcasting Bureau (IBB).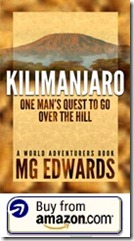 M.G. Edwards is a writer of books and stories in the mystery, thriller and science fiction-fantasy genres. He also writes travel adventures. He is author of Kilimanjaro: One Man's Quest to Go Over the Hill, a non-fiction account of his attempt to summit Mount Kilimanjaro, Africa's highest mountain, a collection of short stories called Real Dreams: Thirty Years of Short Stories and Alexander the Salamander, a children's story set in the Amazon. His books are available to purchase as an e-book and in print from Amazon.com and other booksellers. He lives in Bangkok, Thailand with his wife Jing and son Alex.
For more books or stories by M.G. Edwards, visit his web site at www.mgedwards.com or his blog, World Adventurers. Contact him at me@mgedwards.com, on Facebook, on Google+, or @m_g_edwards on Twitter.
© 2012 Brilliance Press. All rights reserved. No part of this work may be reproduced or transmitted without the written consent of the author.