My family and I started our journey through New Zealand in its largest city, Auckland. We wondered if we should pass it by after landing at the airport to save time for other attractions on the North and South Island until I reminded myself, "You're not going to stop in New Zealand's biggest city? Why in the world wouldn't you?"
That was enough for me. We added another day to our itinerary with an overnight stop in Auckland and made due with a few hours of touring after our plane touched down at noon. The more I learned about the Northland Region from Auckland to the North Cape on New Zealand's northwestern peninsula, the more I wanted to stay longer and explore the area. But it wasn't meant to be. Our almost three-week driving itinerary was already crowded with daily stops from Auckland to Christchurch and everywhere in between. The Northland would have to wait for another trip, and Auckland, unfortunately, was relegated to a brief stop. The city merited more than half a day to take in the sights, but we were hard pressed to expand our schedule or steal time from another location.
With an estimated population of 1.5 million residents living in the Auckland metropolitan area in a country of just 4.5 million, the city boasted roughly one third of New Zealand's inhabitants. Its capital, Wellington, and the South Island's largest city, Christchurch, promised more opportunities to acquaint ourselves with the urban side of this largely rural island nation. Still, with all due respect to other Kiwi cities, Auckland seemed to be the most "happening" place in Middle Earth. Little wonder considering that it placed a close third to Vienna, Austria and Zurich, Switzerland in the Mercer 2014 Quality of Living rankings. Day or night, Auckland is a lovely city.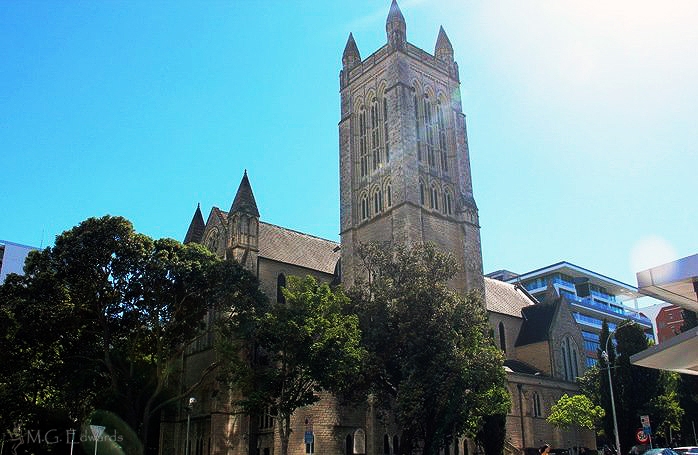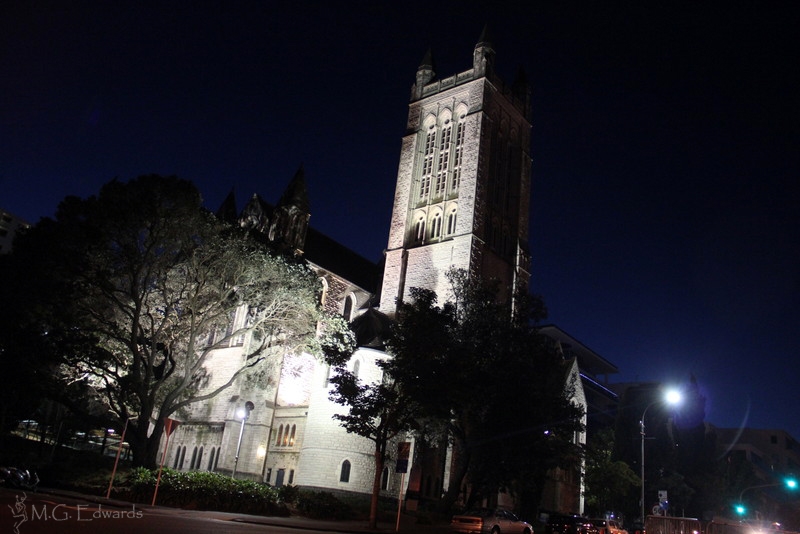 Auckland, or Tāmaki Makaurau or Ākarana as it's known in the Māori language, packed more geographic and cultural diversity into a mid-sized city than its international peers. A stop at a Down Under grocery store chain for some staples introduced us to the melding of cultures in Auckland, from tourists on holiday to Chinese exchange students enrolled in Kiwi colleges to families hailing from the far-flung islands of Polynesia. Embracing the Pacific Ocean on an isthmus between the Tasman Sea and the Waitemata Harbour, Auckland is one of the few cities with two ports. It's as if its front and back doors are open to visitors.
The bevy of attractions and entertainment options in Auckland made us choose our destinations with care. With our truncated schedule, out went popular but far-flung sites such as Rangitoto Island, a volcanic island in the Hauraki Gulf offering excellent hiking and great views of the city (pictured below).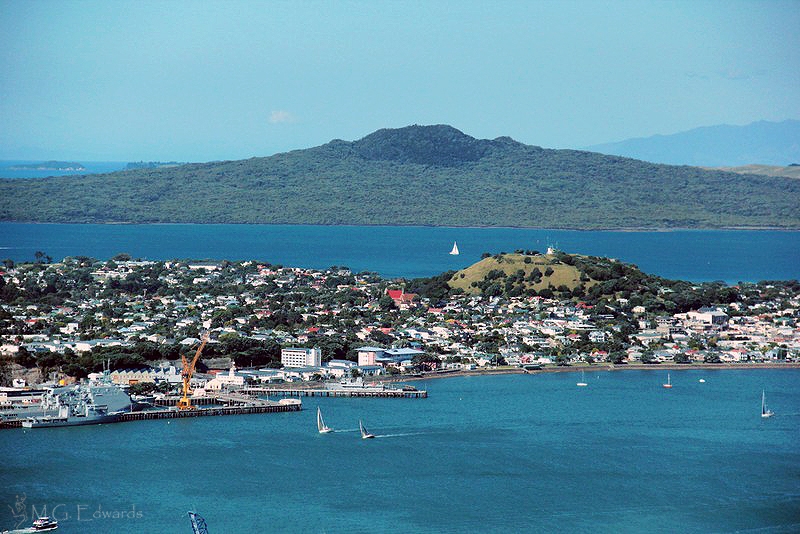 Nixed were favorite tourist places outside Auckland proper such as Devonport (above, in the foreground), a beautiful seaside neighborhood across Waitemata Harbour from downtown (and hometown of the singer Lorde). Gone were the Bridge Climb and Bungy on Auckland Harbour Bridge (below).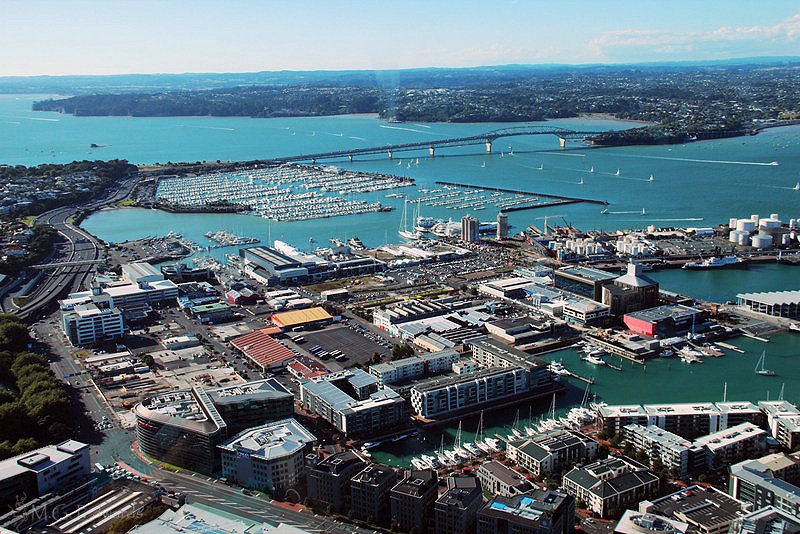 Out went visits to the popular hilltop parks atop old volcanoes like Mt. Eden (second photo below) and One Tree Hill (third photo below).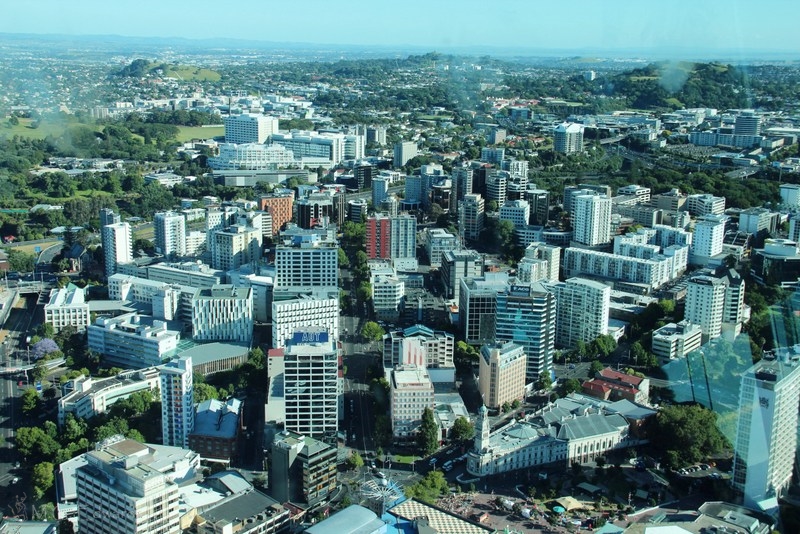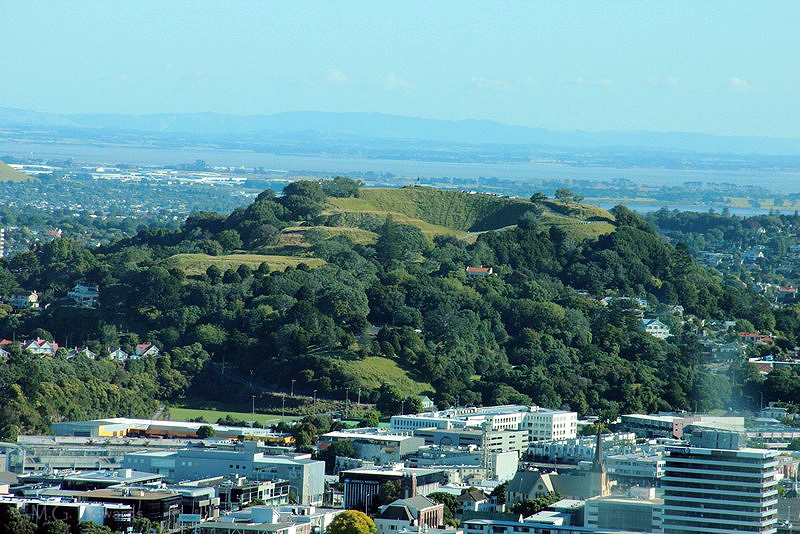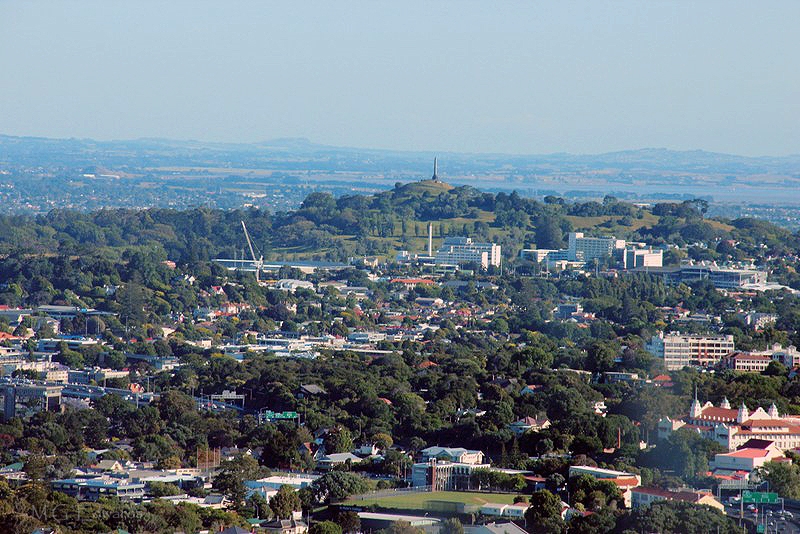 Instead, we headed to the Auckland Sky Tower in the center for great views of the city. If we couldn't see it all on the ground, we were determined to take it in from the air – sans bungee jumping from the tower.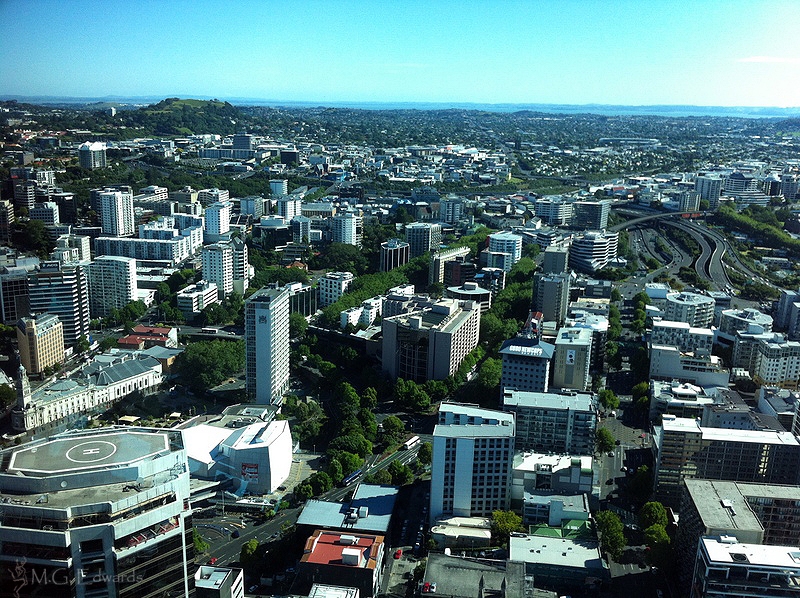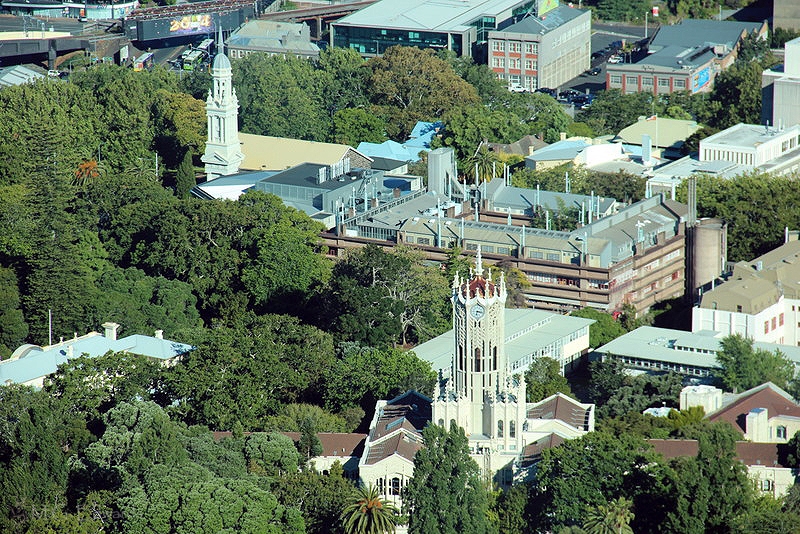 Our afternoon spent at the Sky Tower turned to nightfall with two visits before and after dinner at a nearby café. The sunset over Auckland was brilliant as the last rays painted the hills golden and shimmered on Waitemata Harbour. As darkness descended, the teeming lights of humanity came to life in a mesmerizing glow.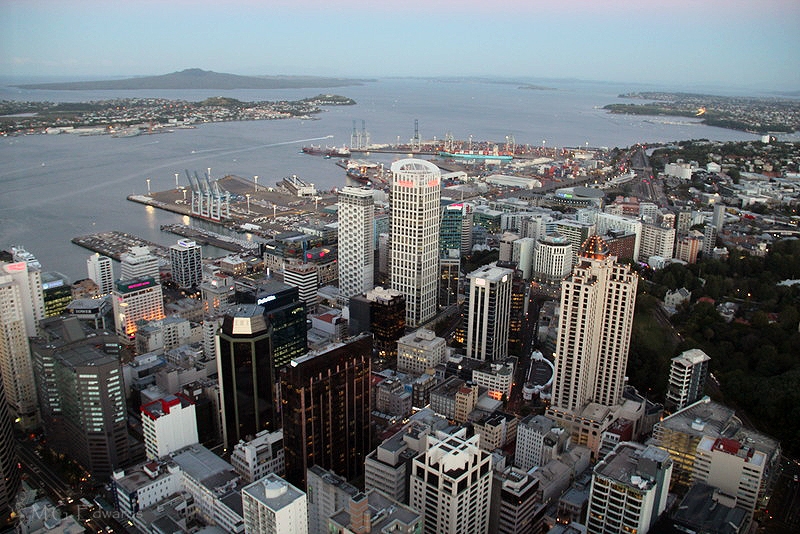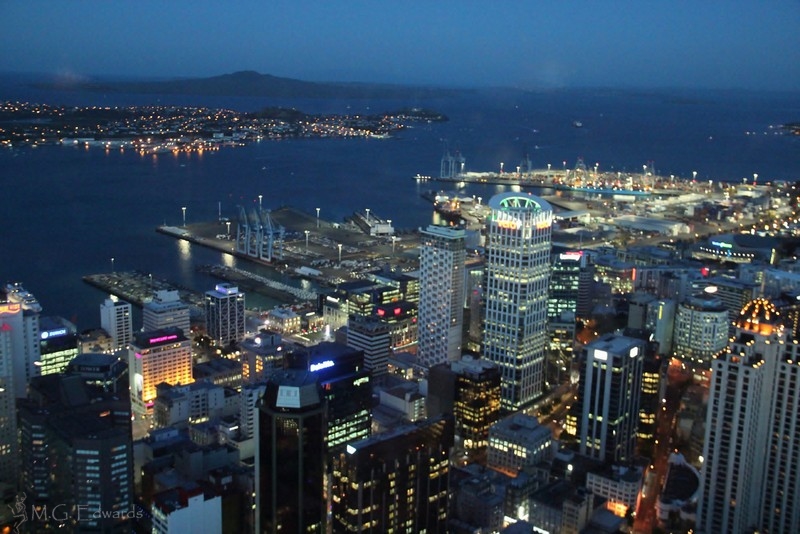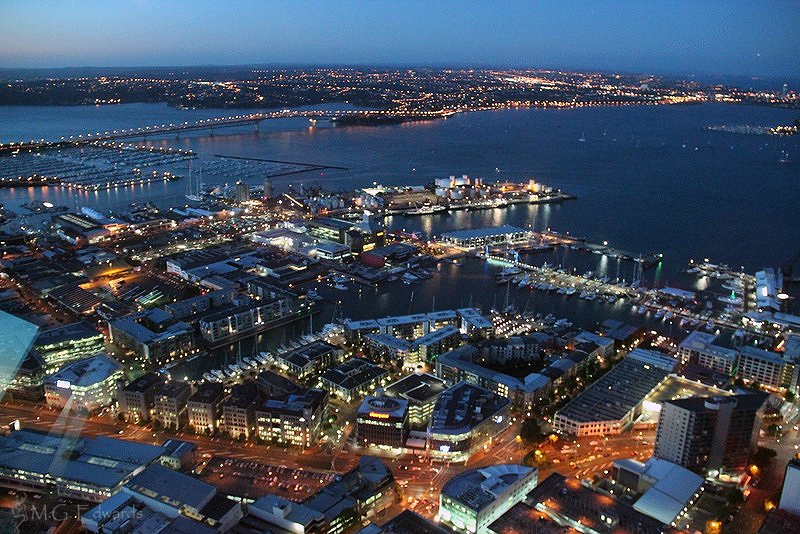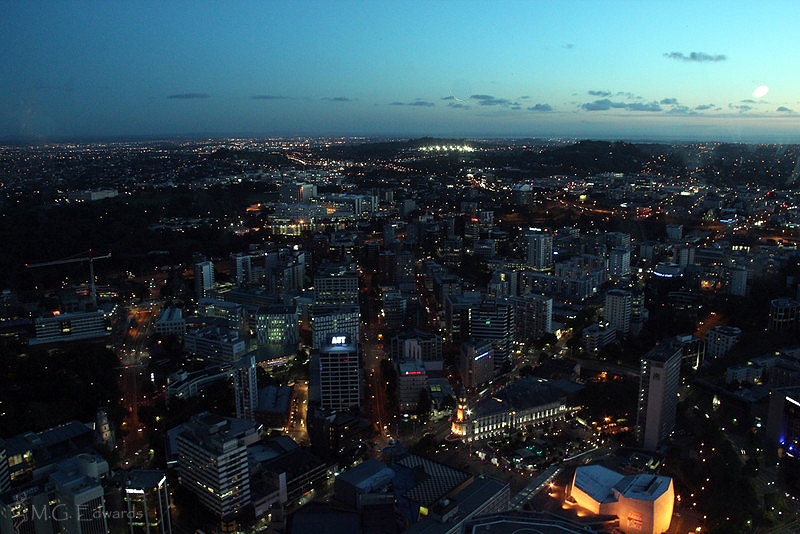 Many New Zealand visitors stop in Auckland on their way to connecting flights, recreational vehicles, or car rentals that will whisk them away to their dream destinations. If only they stayed a while. The city is a gem worth exploring in its own right – if only long enough to enjoy a stunning sunset over the Tasman Sea.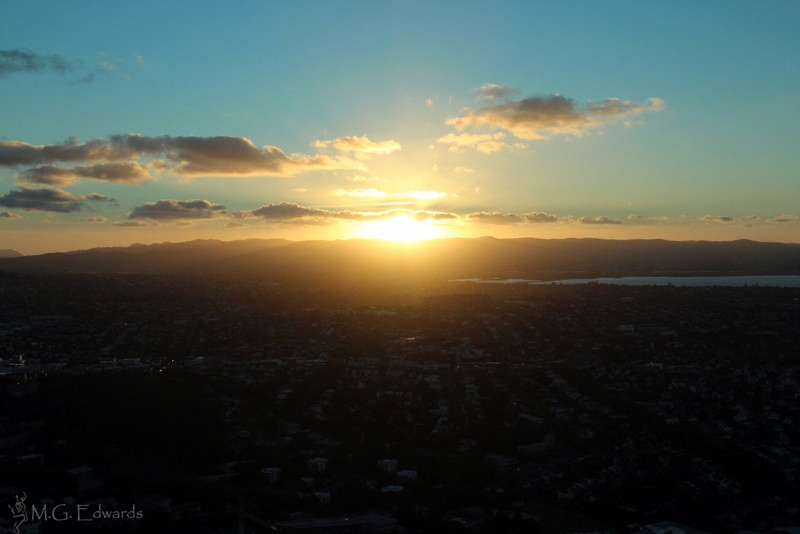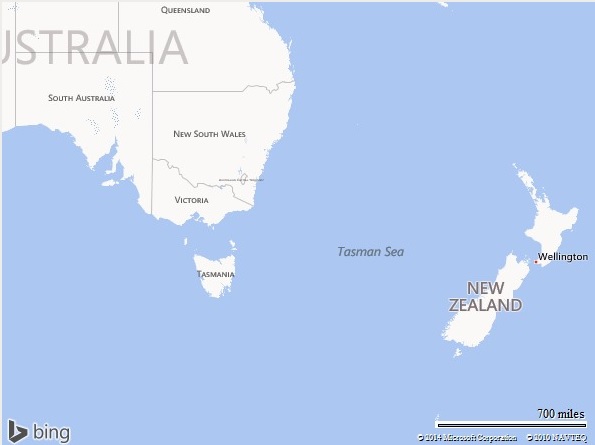 More About New Zealand
Click on the icons below for more articles about New Zealand
[table]
[/table]