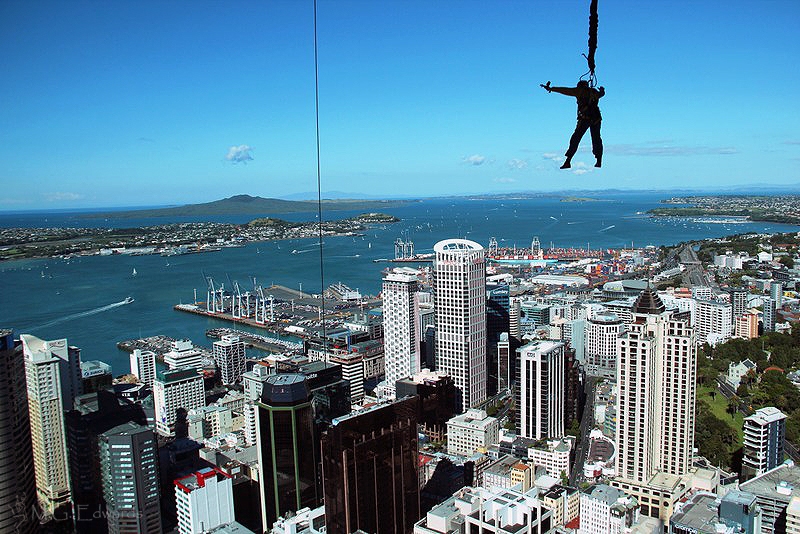 We spent much of the afternoon on our first day in New Zealand at the Auckland Sky Tower. The tallest free-standing structure in the Southern Hemisphere rises 328-meters (1,076 feet) over the Auckland skyline. It's a concrete and composite structure built for Harrah's Entertainment as part of the SKYCITY casino and event center owned by New Zealand-based SKYCITY Entertainment Group. Although the tower opened in August 1997 to some concern over its potential impact as part of the city's first (and still only) casino, it has since become a fixture in Auckland.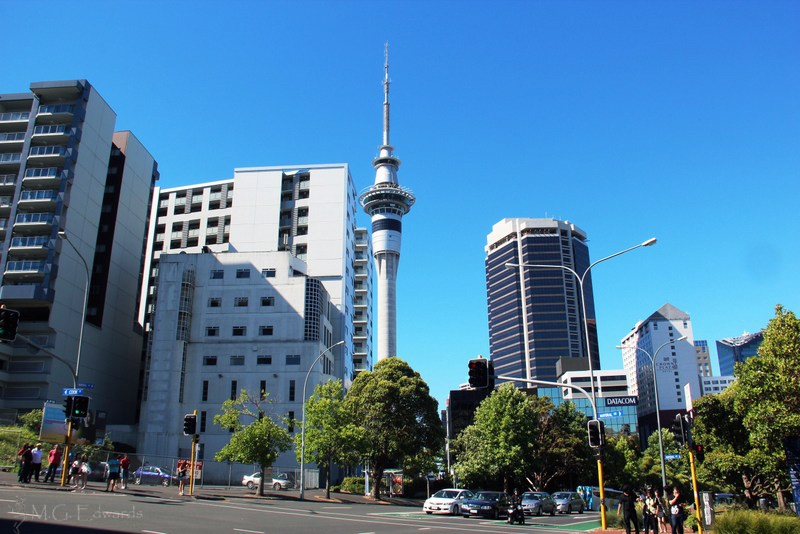 Aesthetically spartan with a concrete gray façade and conventional design, the tower has nonetheless become an iconic symbol of Auckland. It's beautiful at night lit up by flood lights with a rotating rainbow of colors.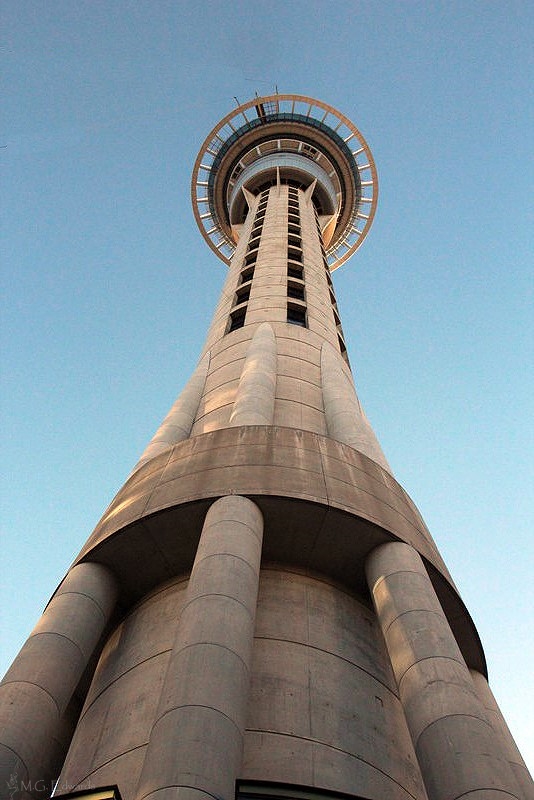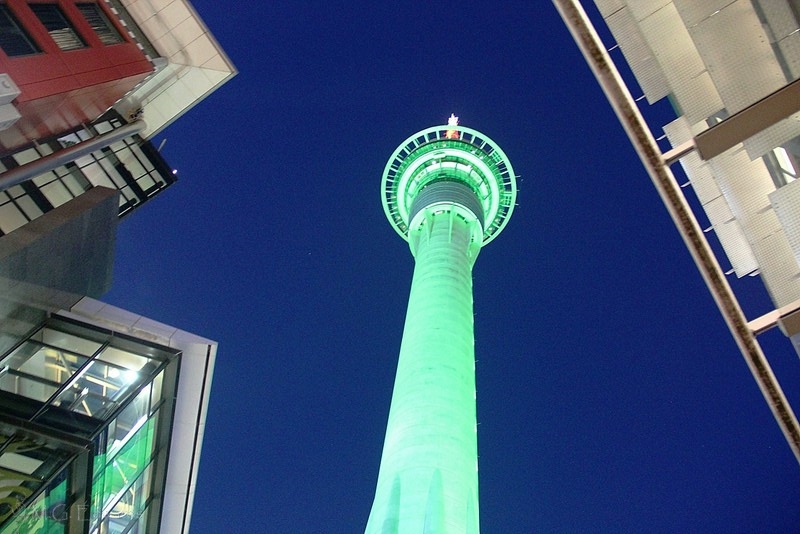 Visitors enter through the SKYCITY lobby and queue up for the glass elevators that take them up to the Observation Deck on the 51st floor. When we visited at Christmastime, the foyer was bedecked with festive Yuletide decorations and a giant Christmas tree. It was one of the few times during our summer trip Down Under that we were reminded of the holiday.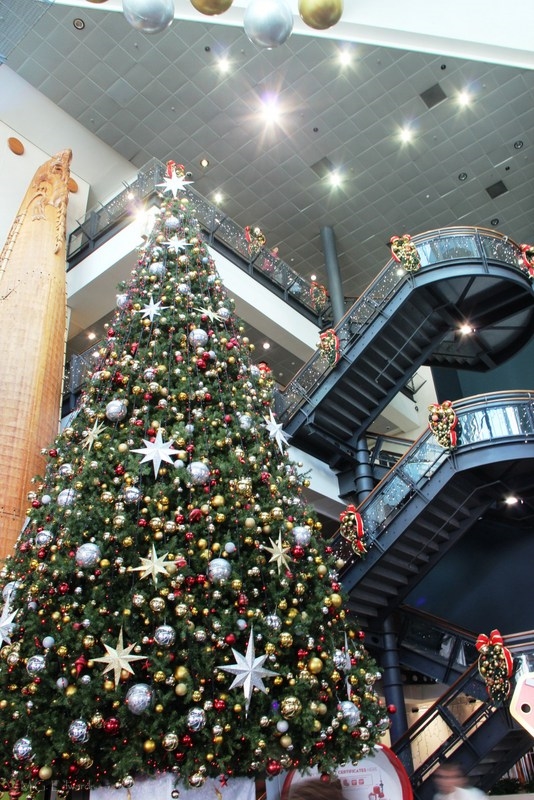 Riding the elevator to the Sky Tower's Observation Deck is an adventure in and of itself with the elevator floor made of steel and transparent glass. It's a long way down but a lot of fun to watch the elevator shaft pass underneath like a theme park ride. For those who are acrophobic, not so much. The Observation Deck's perimeter with some of the best views of Auckland also has transparent glass underfoot, so watch out!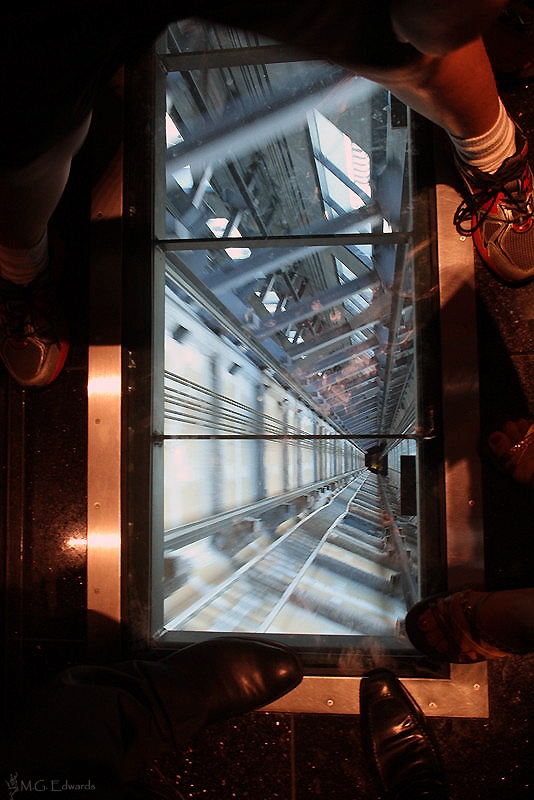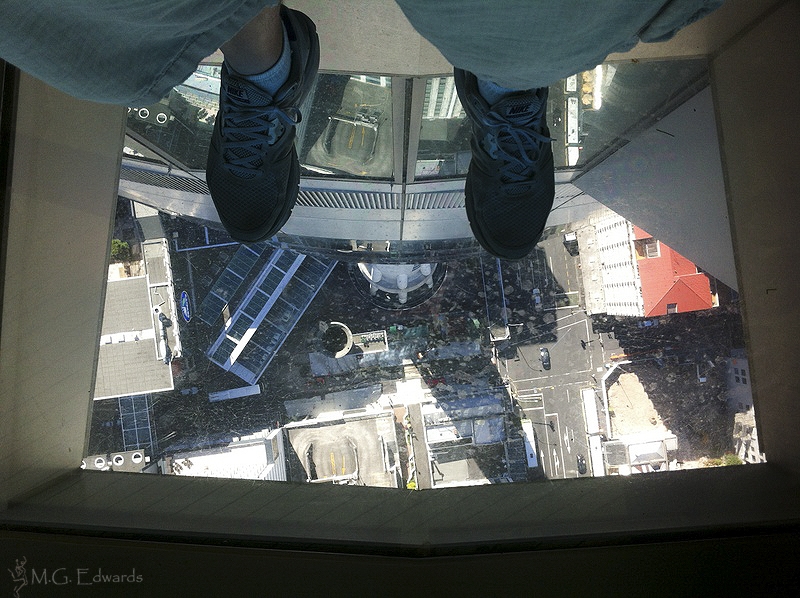 New Zealand's only revolving restaurant, Orbit, lies two floors higher, and on the top floor is the SkyDeck, where intrepid visitors can walk on the SkyWalk around the pergola or take the SkyJump, a one-way, bunjee-jump like trip down the tower. We weren't brave enough to go for it but enjoyed watching others take the plunge.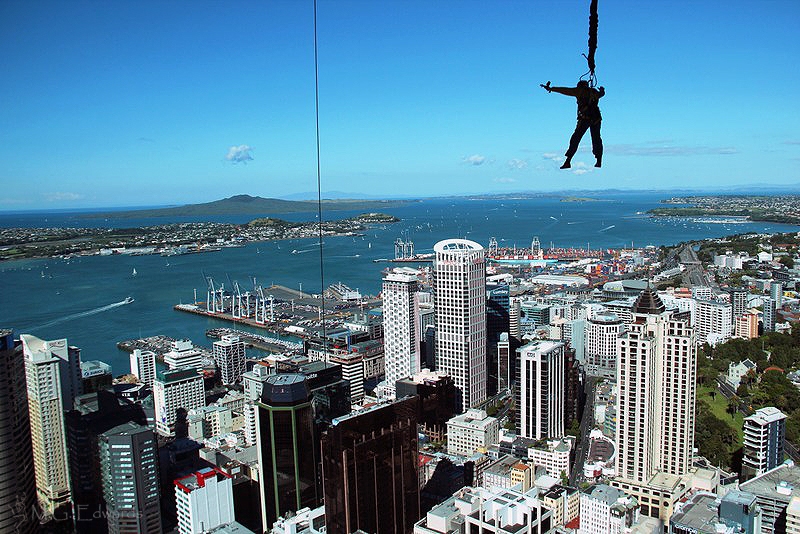 Perhaps most rewarding are the incredible views of the city from the Auckland Sky Tower. It's so high that one can see beyond the city limits. If you're only in
Auckland
for a short time at the start or end of your trip to
New Zealand
, the Sky Tower is a great way to see it all.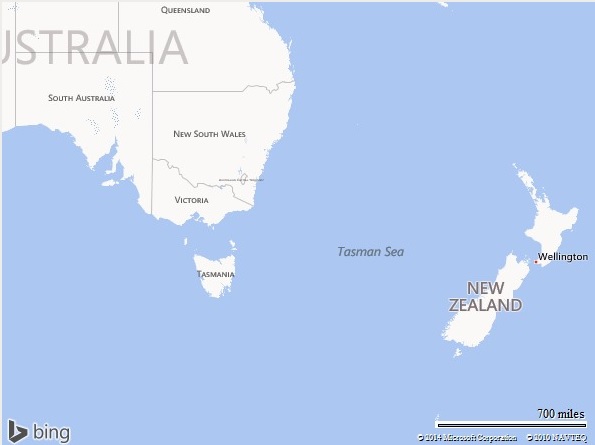 More About New Zealand
Click on the icons below for more articles about New Zealand
[table]
[/table]