I'm proud to release the cover art for my upcoming children's picture book Ellie the Elephant. Book two of the World Adventurers for Kids Series will be released as an e-book on April 1, 2013.
Ellie the Elephant is an illustrated picture book that encourages children to follow their dreams. A young elephant named Ellie who lives in Thailand dreams of joining the elephant polo team and playing in the Elephant Cup polo tournament, but her parents want her to work in the rice fields. Will she realize her dream of playing elephant polo?
Inspired by my adventures in Thailand and real elephant polo matches, the story features Ellie and her family, Monk the Monkey, and human boys Wasan and Wattana. Fun for kids and adults alike, the story will introduce them to the amazing game of elephant polo and inspire children to dream big.
Without further ado, here are two versions of the cover for your viewing pleasure: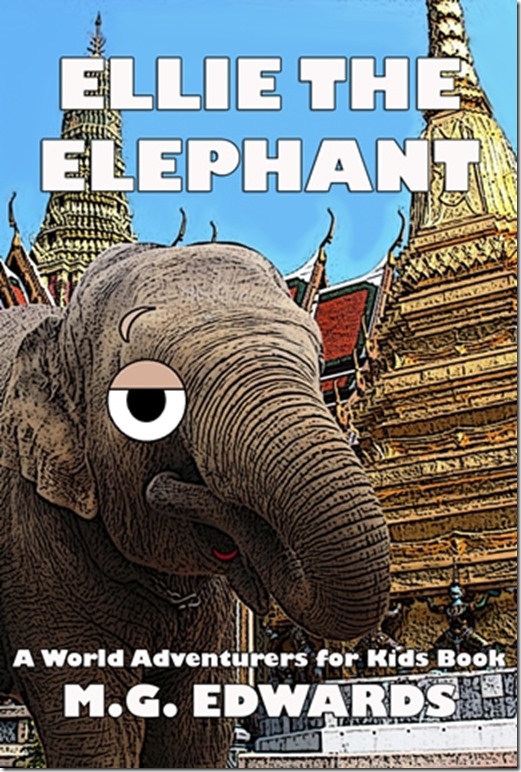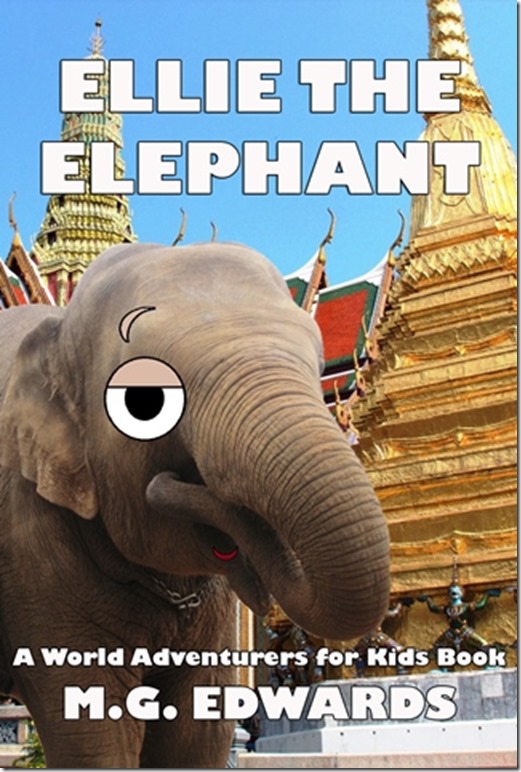 Why does the book have two different covers? I decided to release two versions of this book, one with illustrations and cartoon photos. Both feature the same story, but readers have been mixed on whether they preferred the photos or cartoons. I'll publish both and let you choose! Or pick them both. It's your choice.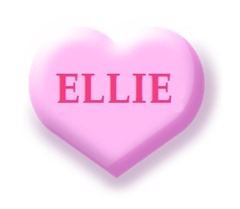 What Kids Are Saying
Ellie the Elephant is kid tested and approved! Here are what some early readers had to say about the picture book in their own words:
"This one is the epicle of EPICNESS! The cover is cool and the pictures inside are the best."
"I love this one! It is awesome! Cool! I like how you made the pictures detailed."
"I love this one! I like the cover."
"I like Ellie the Elephant because it has pretty good animation and it is a really good book."
"I like dis 1 'cause U put GR8 detail and U cartooned everything."
"This one is awesome! Great cover."
"Detailed pictures. Good detail. I love the book it is so good."
"Love this one. It is awesome!"
"I like this one because it's attention grabbing!"
Stay tuned for the official release announcement next week of Ellie the Elephant.
In the meantime, enjoy the first book in the World Adventurers for Kids Series, Alexander the Salamander, now available to purchase for just $0.99.
Alexander the Salamander is about a salamander named Alexander living in the Amazon who joins his friends Airey the Butterfly and Terry the Tarantula on an unforgettable jungle adventure. Set in the Amazon region of Brazil, the story teaches children the importance of listening to teachers and other authority figures. Co-authored by M.G. Edwards and his son Alex, the story was inspired by their 2008 visit to the Amazon.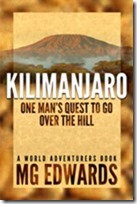 M.G. Edwards is a writer of books and stories in the mystery, thriller and science fiction-fantasy genres. He also writes travel adventures. He is author of Kilimanjaro: One Man's Quest to Go Over the Hill, a non-fiction account of his attempt to summit Mount Kilimanjaro, Africa's highest mountain, and a short story collection called Real Dreams: Thirty Years of Short Stories. He also wrote and illustrated Alexander the Salamander and Ellie the Elephant, two books in the World Adventurers for Kids Series. His books are available in e-book and print from Amazon.com and other booksellers. Edwards graduated from the University of Washington with a master's degree in China Studies and a Master of Business Administration. He lives in Bangkok, Thailand with his wife Jing and son Alex.
For more books or stories by M.G. Edwards, visit his web site at www.mgedwards.com or his blog, World Adventurers. Contact him at me@mgedwards.com, on Facebook, on Google+, or @m_g_edwards on Twitter.
© 2013 Brilliance Press. All rights reserved. No part of this work may be reproduced or transmitted without the written consent of the author.