Soi Cowboy is a street near Sukhumvit Road in Bangkok with over 40 restaurants, bars, go-go bars, and nightclubs crammed into a single block smaller than Little Italy. The over-the-top neon signs in English look like something out of Las Vegas.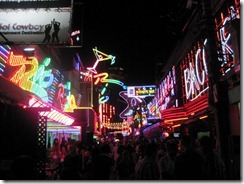 The area caters mainly to expatriates and local residents. Soi Cowboy is also a destination for tourists who want a glimpse of Bangkok's nightlife without ending up in one of the city's larger red light districts.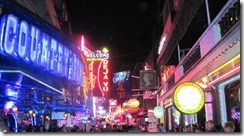 Soi ("side street" in Thai) Cowboy was named after T.G. Edwards (no relation), an American who retired in Thailand and was known as "The Cowboy" for his ten-gallon Texan hat and gun belt. T.G. founded the first bar on the street in 1973 and named it after his daughter Loretta. The area was famous for its elephants that paraded down the street as a tourist attraction until the government ended the practice.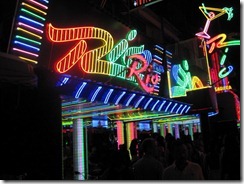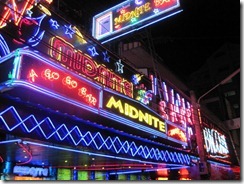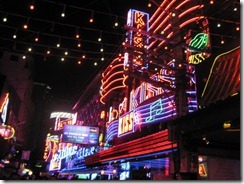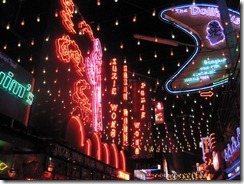 The street has several establishments that cater to those not interested in the seedier side of Bangkok. Try the barbeque or have a beer.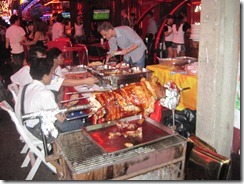 Soi Cowboy's relaxed atmosphere means that you can have a quick glance at the place, walk down the street, or have a drink or meal without being hassled.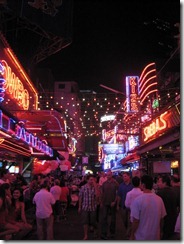 While the place is not for everyone, especially children, it offers a glimpse into another side of Thailand's culture. If you visit Soi Cowboy, it's important that you still be vigilant and on watch out for theft, scams and rip-offs, and illegal activities. Panhandlers can distract you. Child begging also occurs.