The traffic around Bangkok's bridges and expressways has been light but still at a virtual standstill. Why is that? Because motorists have parked their cars anyplace where there's an open lane or two on an elevate roadway and turned it into a parking lot. Rama IV Bridge across the Chao Phraya River was closed over flooding concerns and became a temporary garage. One of the major north-south expressways has narrowed to two-to-three lanes with parked cars taking over the rest. Traffic has ground to a slow crawl, if it's moving at all.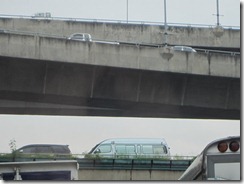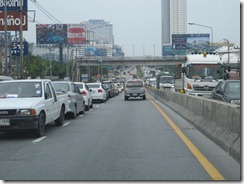 Word has it that the authorities allowed owners to park their vehicles on the shoulders of elevated roads and bridges in order to avoid the flooding but that they have interpreted this widely (literally) and taken more than their fair share. The authorities are apparently planning to tow vehicles parked in unauthorized areas, including those whose owners neglected to leave their names and contact numbers displayed on their cars' dashboards.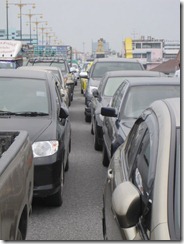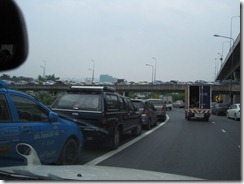 Cars and trucks now litter the roads. Owners affected by the floods understandably want to prevent their vehicles from being ruined by floodwaters, so they've tried to park them as high as possible.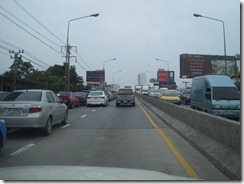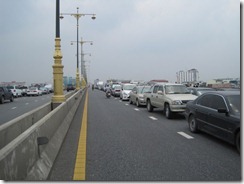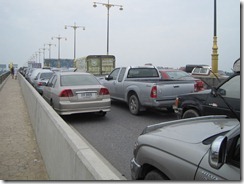 Some owners have gone so far as to camp out with their vehicles or cover them with covers or tarps.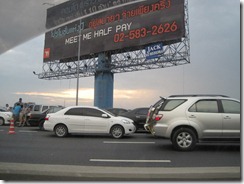 Hazard cones sit next to parked cars to demarcate them from passing lanes; other cars have their windshield wipers standing at attention to alert inattentive drivers that their vehicles aren't moving.