Flat Stanley traveled half way around the world from his home in North Idaho to Zambia, a country in southern Africa.  He joined us on an adventure this weekend on the lower Zambezi River, an area north of Victoria Falls.  We had a memorable time staying at Zambezi Breezers, a camp located near Chirindu on the Zambian-Zimbabwean border.
Flat Stanley enjoyed his very first safari river boat cruise down the Zambezi River.  Flanked on one side of the river by Zambia and the other by Zimbabwe, he cruised down the river and encountered beautiful terrain and exotic wildlife.  He passed several islands as we navigated the river.  Mountains rose in the distance on each side of the river valley.  Subtropical plants and trees dotted the landscape, and long wild grasses covered the land except where the earth crumbled along the river bank, exposing the rich red soil.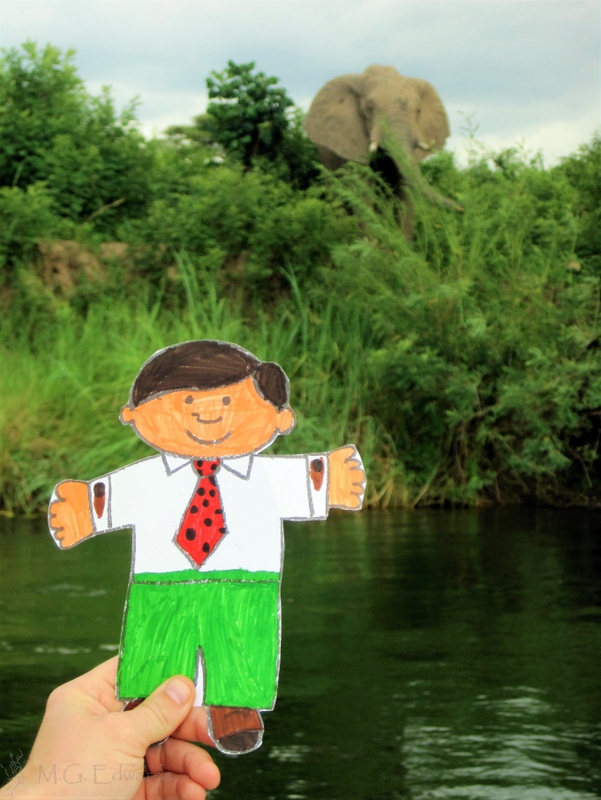 During the river cruise, Flat Stanley saw all sorts of wild animals, from elephants that grazed along the river and crocodiles lounging on the river banks to hippos soaking themselves in the water like a chain of floating islands.  Flat Stanley observed many types of birds, including eagles and cranes, and he even saw an impala in a distant meadow.  His favorite moment was taking a photo with a young elephant watching our boat curiously from the river bank.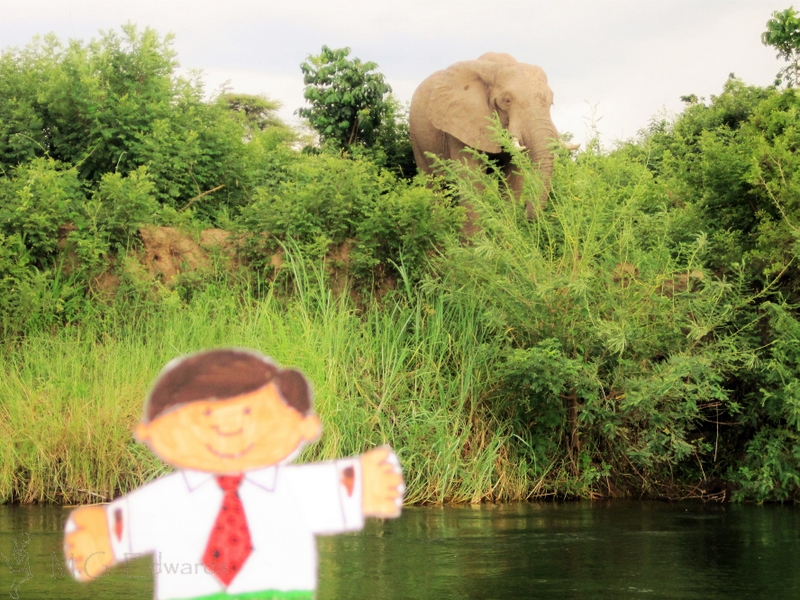 Flat Stanley saw storm clouds brewing in all directions, a common occurrence during the rainy season.  He saw brilliant lightning flashes, heard bellowing thunder roar and surveyed the beautiful and volatile cloud formations painting the sky.  He saw a couple of particularly dark storm clouds brewing not far from us.  One of the storms barreled toward us quickly from the south.  Although we had turned around and were heading back to our camp, we met the storm with our boat in the middle of the river.  We battled fierce winds, hail, and lightning.  We were soaking wet but made it back to the camp safely.
Flat Stanley survived but was discolored from our memorable experience.  He enjoyed his adventure on the Zambezi River and will never forget it.  It changed his life forever.
[table id=13 /]
[wpgmza id="5″]
[table id=8 /]