新年快乐!Xīn Nián Kuài Lè! Happy Chinese New Year! Happy Lunar New Year!
Welcome to the Year of the Wooden Horse or the Year of the Green Horse. Why a wooden or green horse? The Horse is one of twelve animals representing a twelve-year cycle in the Chinese lunar calendar. Combined with the five elements in the Chinese Zodiac, Metal, Water, Wood, Fire, and Earth, the calendar goes through a 60-year cycle where each animal is associated with a different element every 12 years. Visit HanBan for a great summary of the Year of the (Wooden) Horse. Click here for more information about the elements.
This year may bode well for those born in the Year of the Horse with some promising personality traits such as being outgoing, energetic, active, friendly, trustworthy, and popular with friends, family, and acquaintances. The same may hold true for all of us during the Year of the Horse if the Green Horse appears this year and proves auspicious. However, as Wood can burn Red with flame, 2014 may also bring turmoil and crises. Who's to say which Horse will cross the chronological plain this year. 没关系 (méi guānxi). No problem. Party on! It's time to celebrate Chinese New Year!
How do the Chinese celebrate the New Year? Well, it starts with days of shopping for and buying any and all things red, gold, and (this year) green to make the holiday more festive. Shoppers stock up on food, drink and treats for Chinese New Year dinners, fireworks to blow off at stroke of midnight, and hongbao (红包 or red envelopes) to fill with money for the children.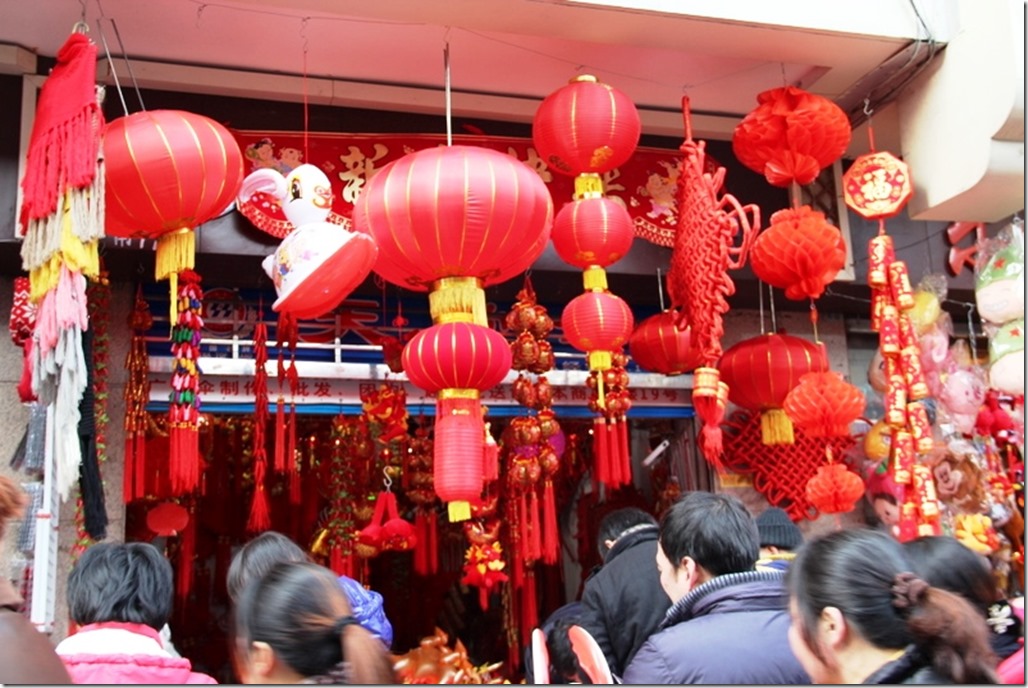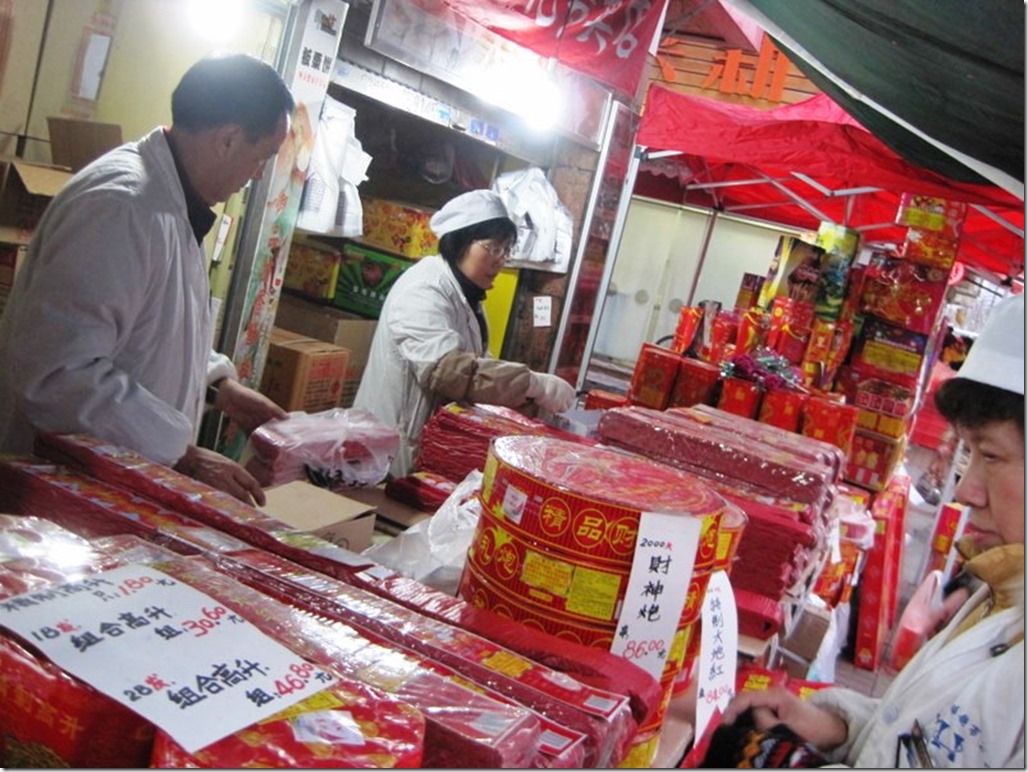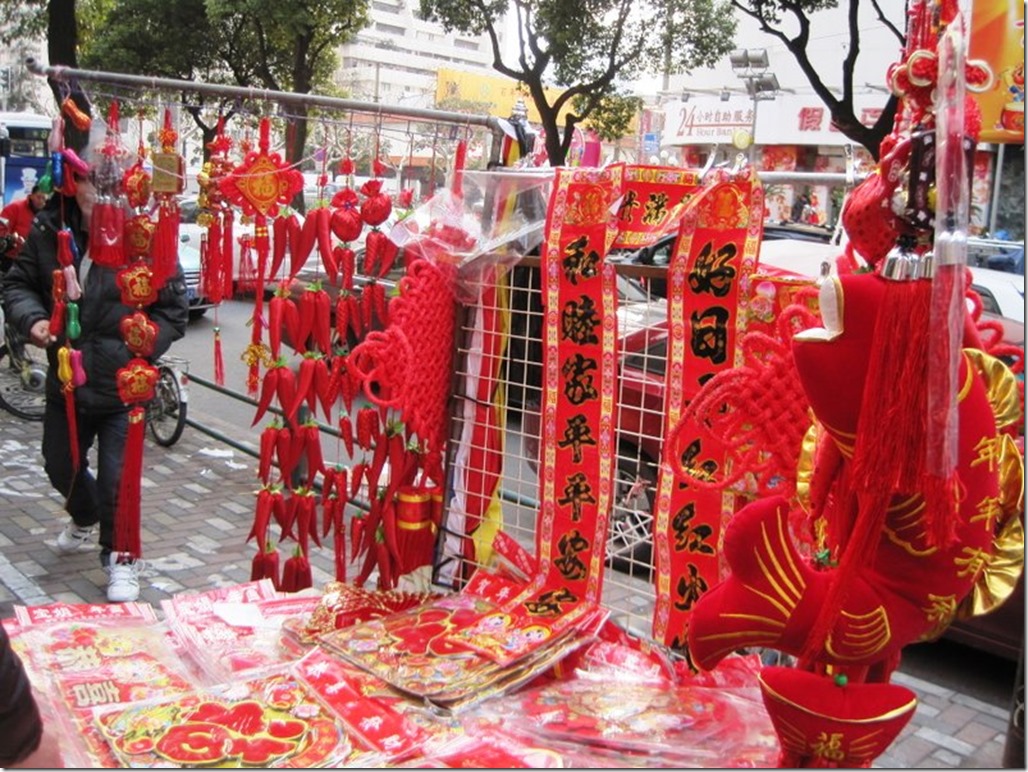 Chinese New Year is a time for families to celebrate the holiday together. Families who stay home and host festoon their houses with New Year decorations and prepare huge meals for extended family who join them for an evening…or often longer. It's a time to enjoy great food and holiday delicacies, to catch up with family you might not have seen for a while, and to give hongbao to the children. If you're lucky, your child will bow before you and promise to be behave as they ask for their red envelope.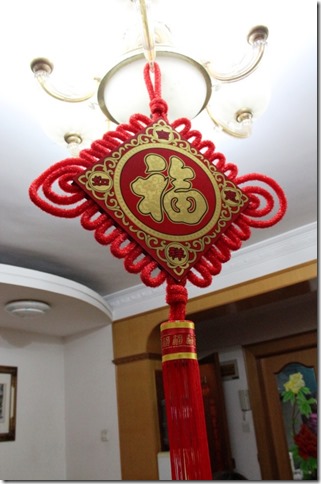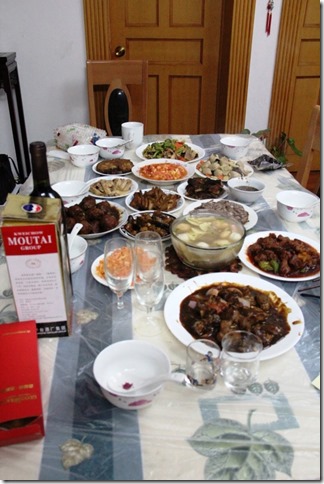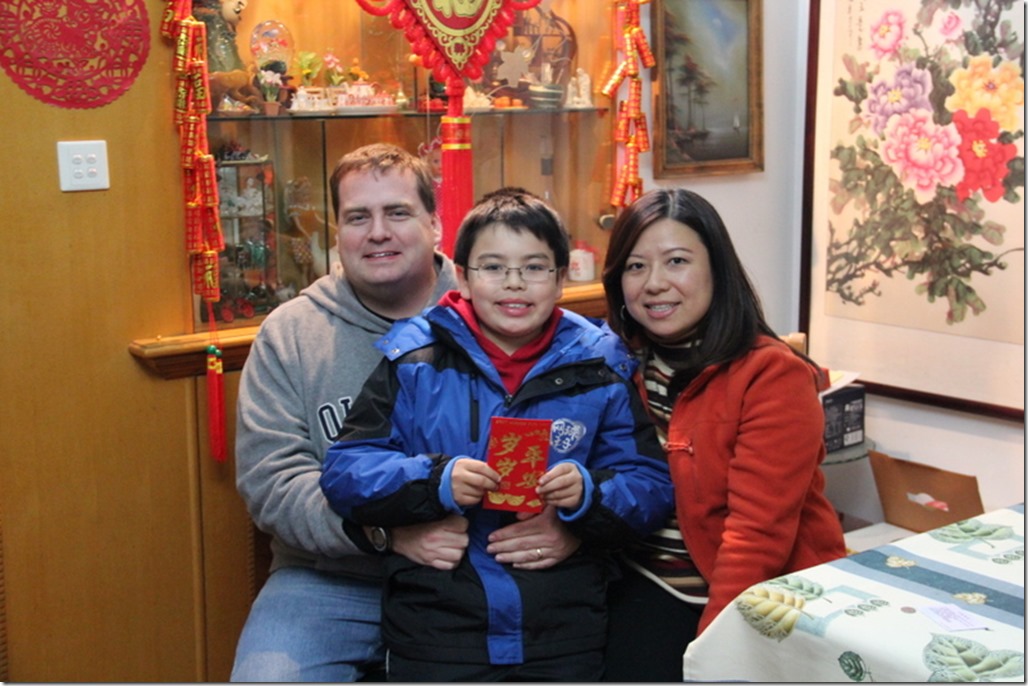 Going home to visit family by train, plane, or bus is a holiday tradition not often mentioned. The week-long lunar celebration triggers the world's largest annual mass migration with an estimated 3.6 billion trips made, including 225 million Chinese who traveled overseas for Chinese New Year.
After dinner, many Chinese families relax and watch the annual New Year Show on Chinese Central Television (CCTV). Part variety show, part music concert, the event is watched by an estimated 750 million people.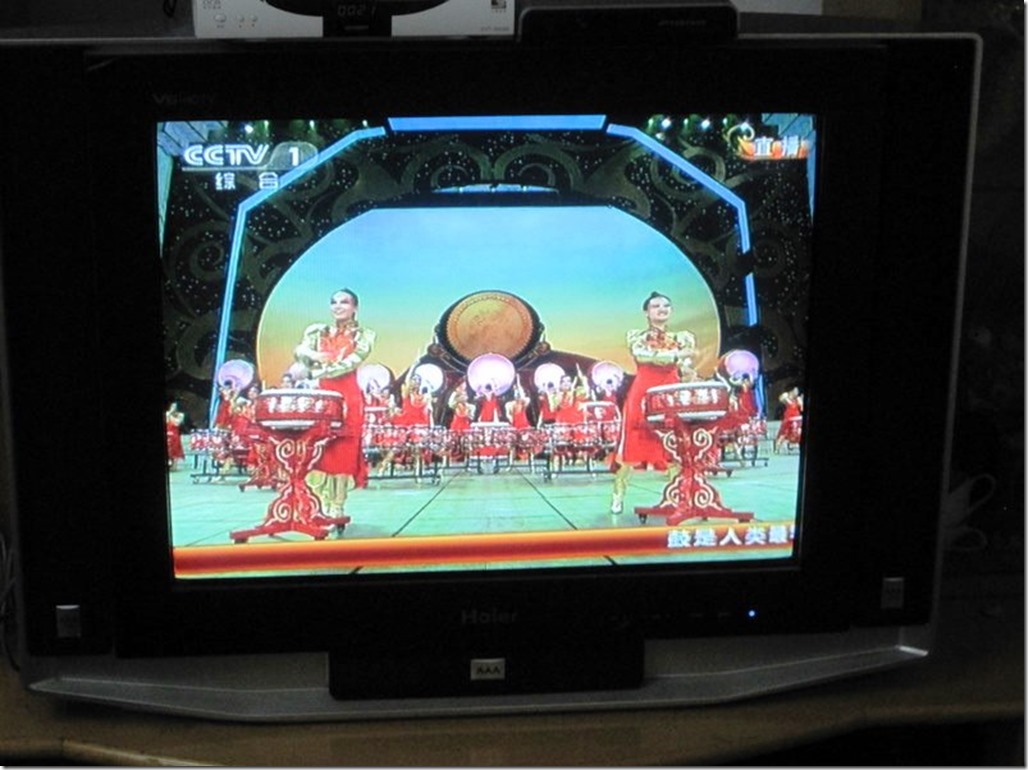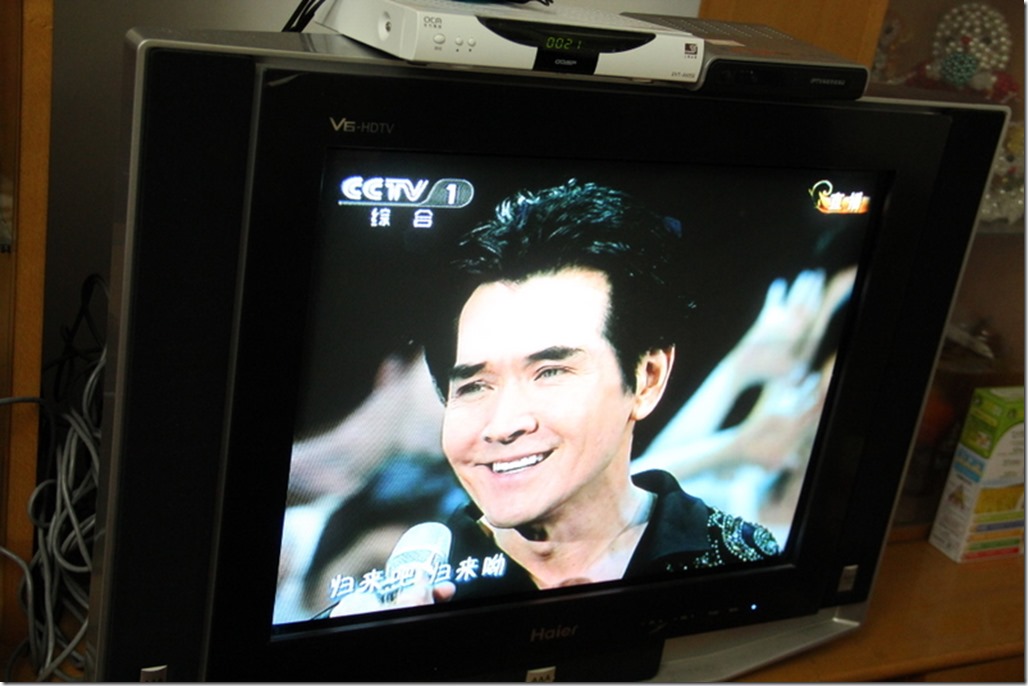 Just before midnight, millions of Chinese take to the streets, rooftops, or any open window to blow off fireworks to usher in the New Year. The spectacle is unbelievably loud and beautiful. The fireworks during the 2012 Year of the Dragon celebration in Shanghai were incredible! Click on the video below to watch.
[youtube=http://www.youtube.com/watch?v=WxxLq6A-wRY&w=600&h=337&hd=1]
2012 Chinese New Year in Shanghai, China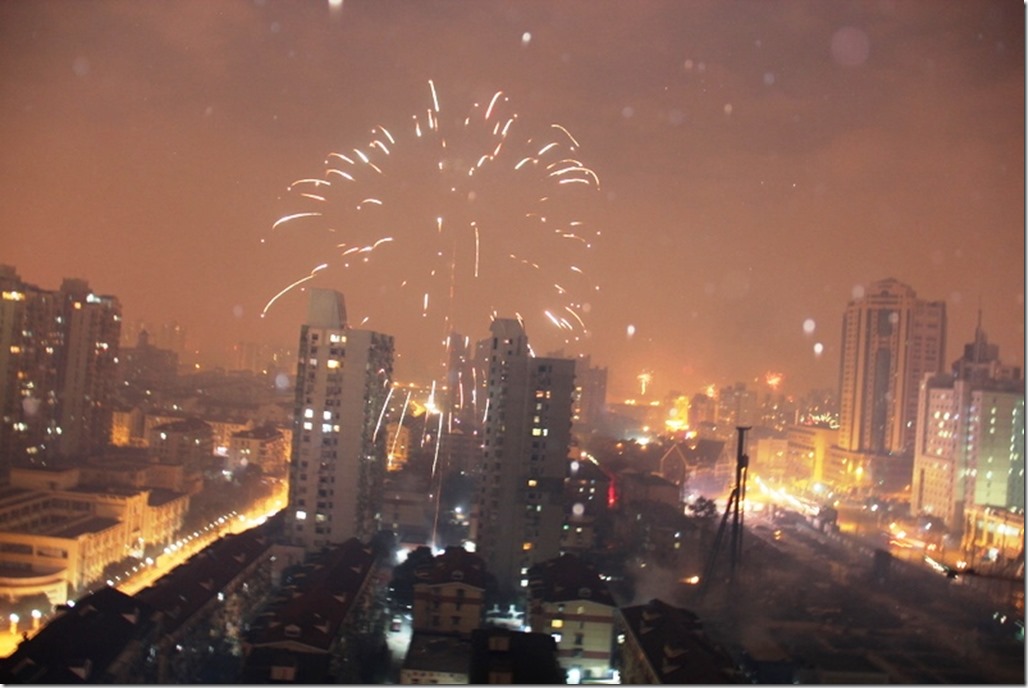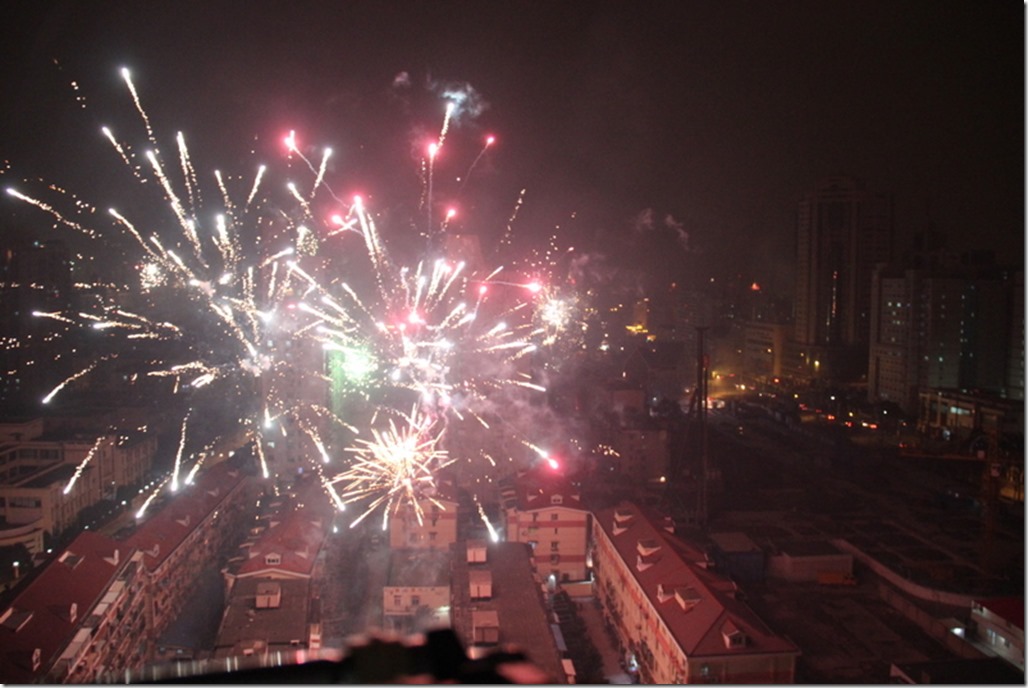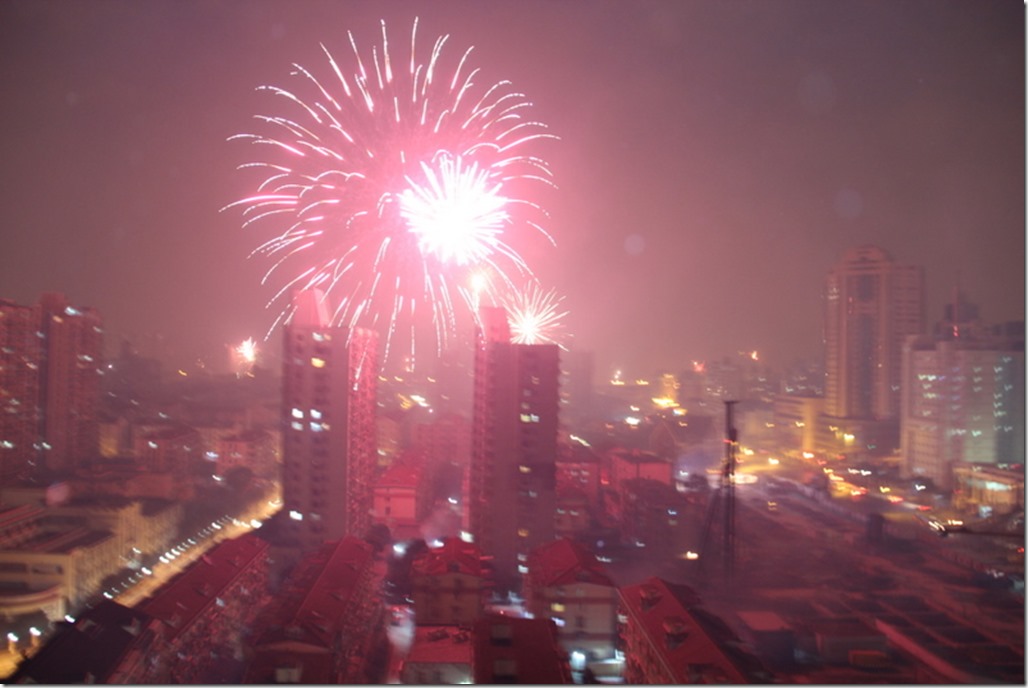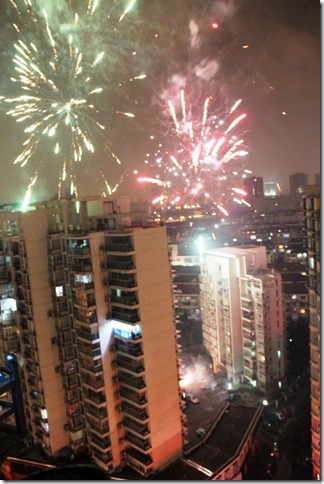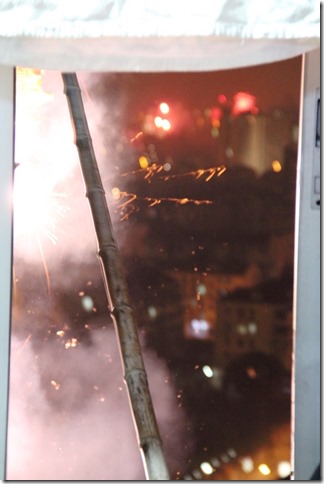 The next day, many Chinese families venture out to enjoy local public festivities. They may go shopping, watch New Year parades, or tour old, familiar places. The Lunar New Year is a time to remember family, friends, and ancestors, and many visit places that have been an important part of their families' lives. These photos were taken in 2012, at the Temple of the Town Gods in Shanghai.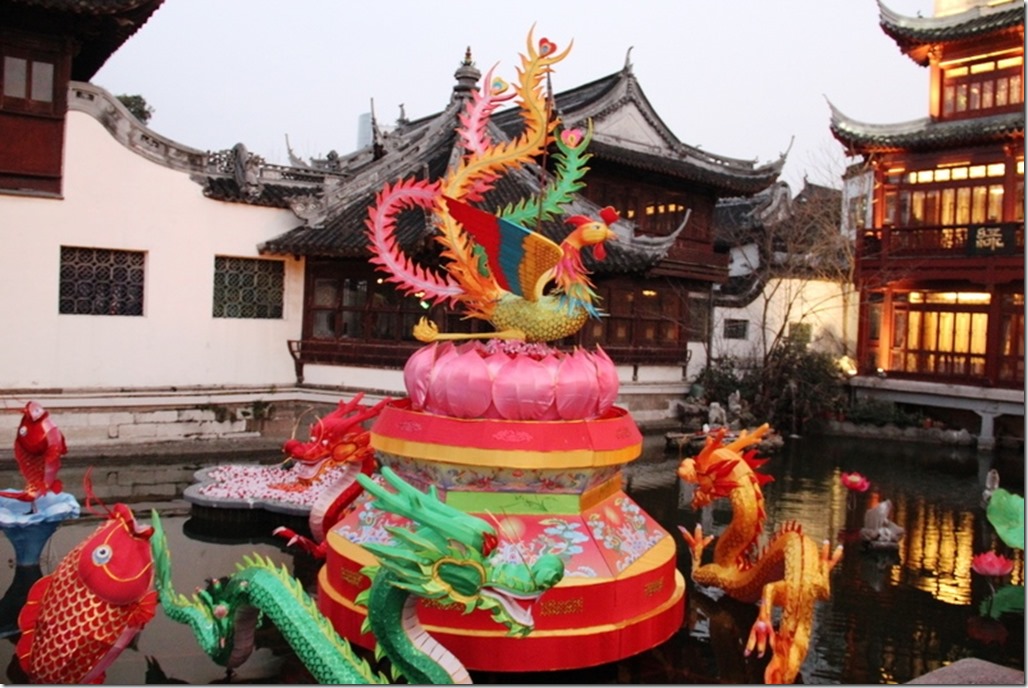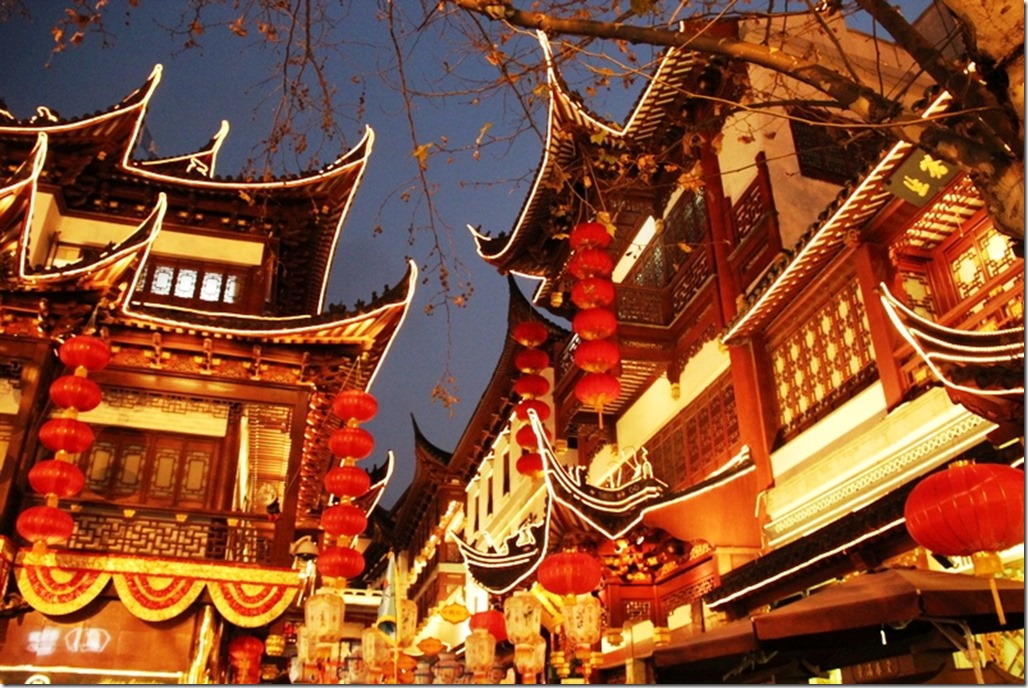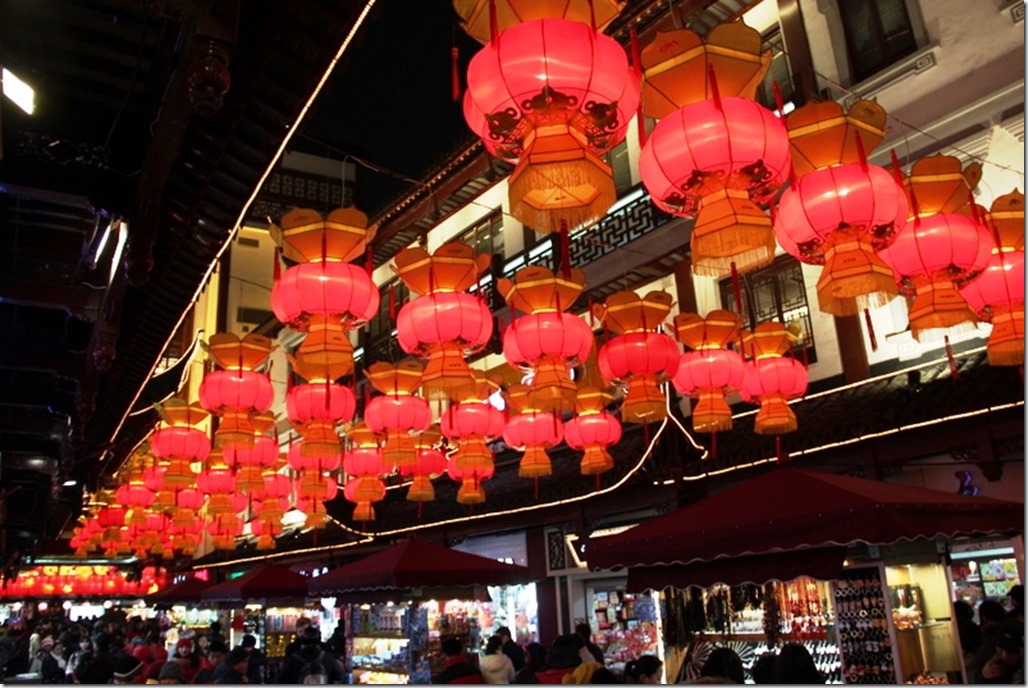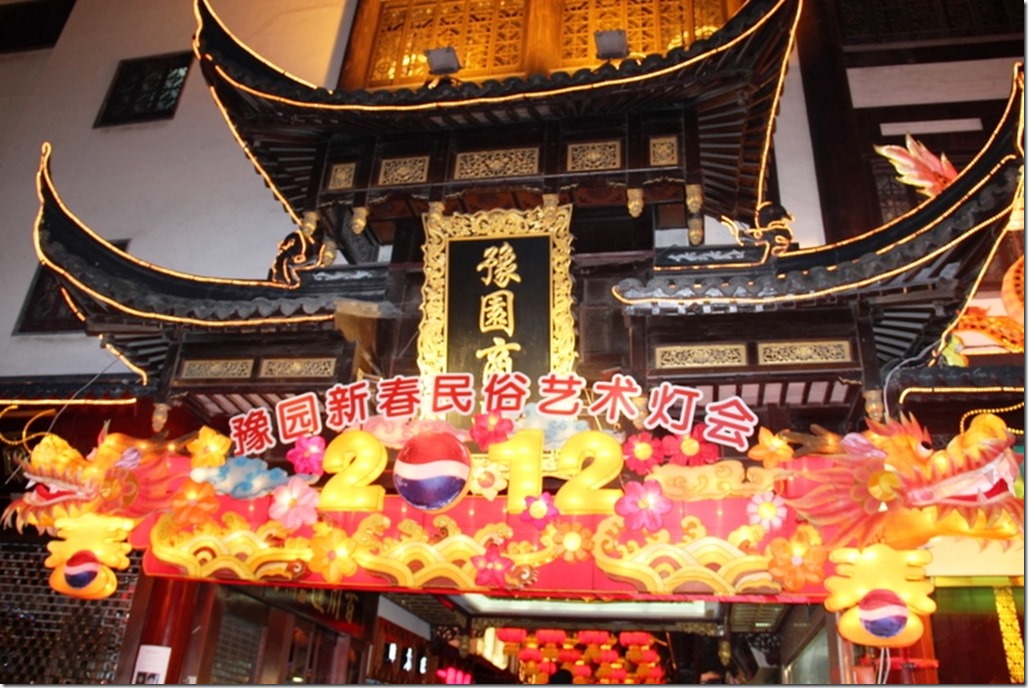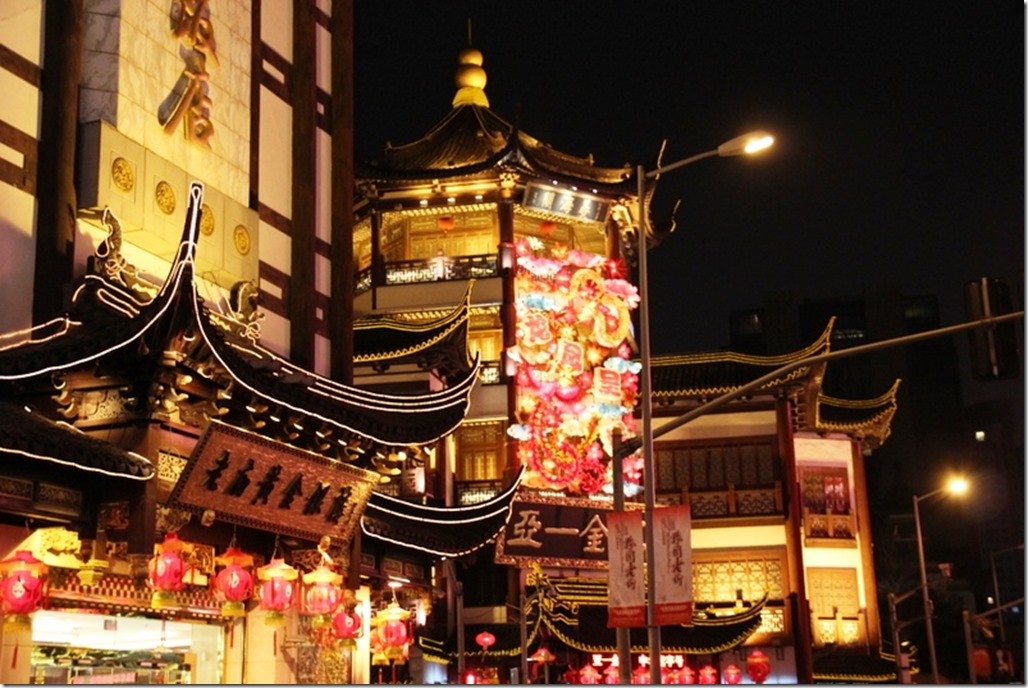 新年快乐!Xīn Nián Kuài Lè! Happy New Year to you and yours!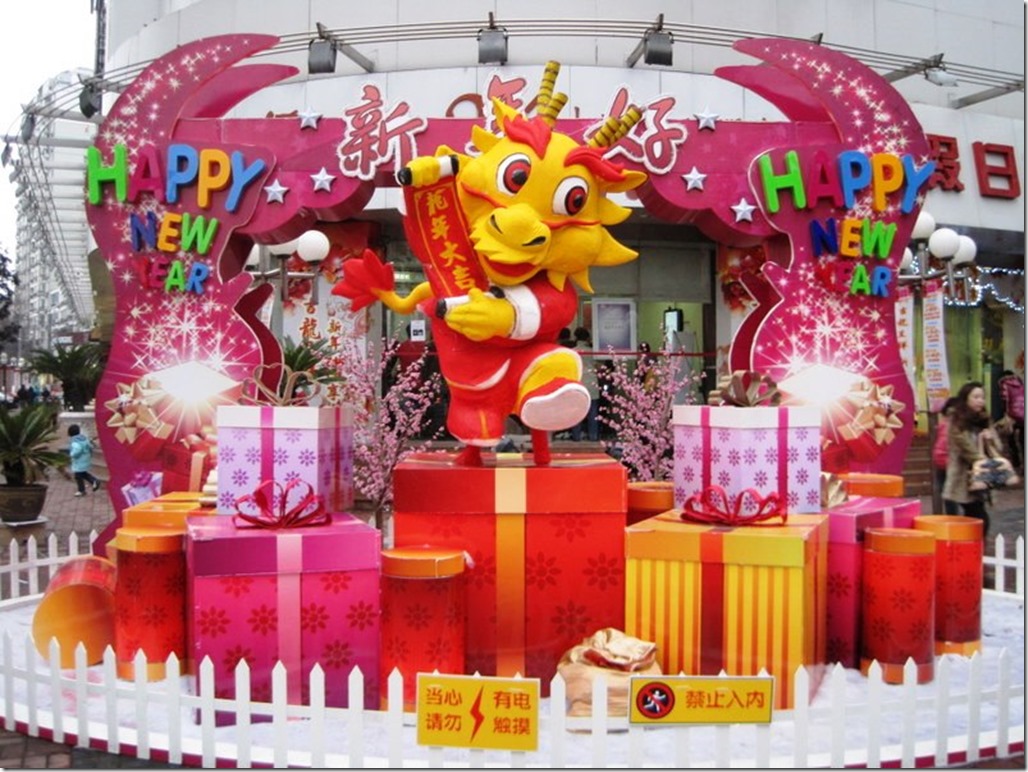 Map of China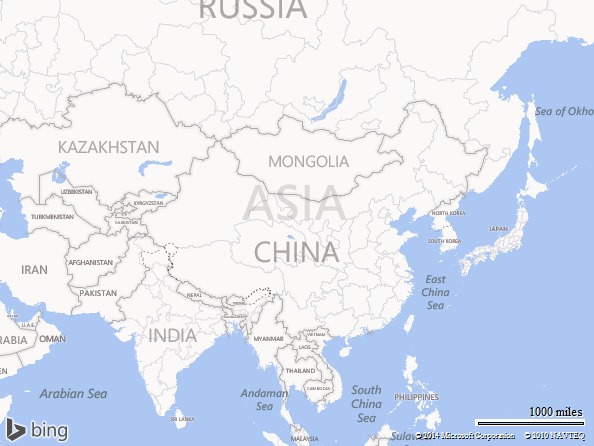 More About China
Click on the icons below for more articles about China
[table]
[/table]