We arrived just two weeks ago in Asunción, Paraguay via a TAM Mercosur airliner inbound from Sao Paulo, Brazil. When news of today's airline disaster in Sao Paulo reached my ears, it hit close to home. Authorities still don't know how many people were killed or injured when the Airbus 320 airplane inbound from Porto Alegre, Brazil carrying 140-170 people skidded off the runway at Congonhas Domestic Airport and crashed into a gas station, incinerating the plane. The runway was wet, and the news is reporting that the runway was in need of repair and situated in an urban area of the city giving airplanes little room to maneuver.
Although we flew out of Sao Paulo through Guarulhos International Airport, we departed under adverse weather conditions. Our inbound flight was delayed by an hour due to fog, and we waited two hours on the tarmac to depart in our TAM Airbus jet.  These kinds of tragedies always remind me that we could have been on that plane. I'm grateful that we lived to see another day. It makes me appreciate life all the more.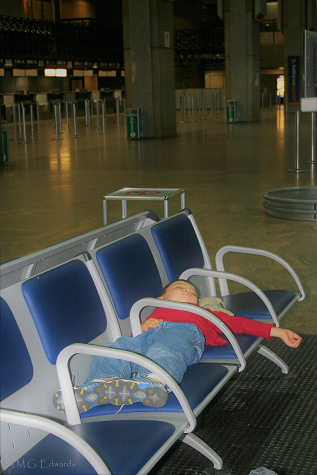 Our home Internet connection went down again overnight.  I've heard that that is quite common here, especially after the ferocious lightning storms that frequently bombard Asunción. Connections sometimes remain unavailable for several days. Así es la vida. I am thankful for what I have.
[table id=11/]
[wpgmza id="10″]
[table id=8 /]