"Financial Indie" is designed to help writers finance their careers. If you have an investment question, please post it, and I'll try to incorporate it into a future article.
I cheered when I saw my Apple (AAPL) stock jump nine percent on April 25 after another great quarter, earning, perhaps, a better return in one night than I will from a year's worth of effort to sell books. It made me wonder why so many writers chase book sales to earn a living when so few are successful, as the Wall Street Journal pointed out in an article about the self-publishing industry. While writing is an admirable calling, the economics of the publishing industry suggest that most writers need alternate sources of income to support themselves financially, at least at the outset of their careers.
After I started writing full time, I found no lack of information on how to write and publish books but few resources on how writers, particularly those with limited budgets, could finance their projects and supplement their income. Most articles I've read dealing with the financial aspect of writing focused on how to save money or publish on a tight budget. A few suggested doing freelancing and editing jobs. Those are viable ways for would-be authors to make money, but they can also be time-consuming. Every minute a writer spends working for someone else is one less minute spent on their own writing projects. There are other ways to earn extra income that take less time and offer a higher rate of return. Investing is one.
Self-publishing a book is not cheap. A writer may pay more than U.S.$1,000 to write, edit, and publish a book (excluding marketing expenses). It costs hundreds of dollars, if not more, to hire a professional editor to polish a manuscript and a designer to create a book cover. An e-book cover can cost as much as U.S.$100; a print version more than $200. The writer will need to purchase an ISBN from W.W. Bowker for each book medium and copyright it. Although Kindle Digital Publishing, Barnes & Noble, and Smashwords publish and distribute e-books for free, publishers usually charge for premium services such as expanded distribution and print-on-demand. Marketing expenses vary. If a writer is good at using social media, they may pay nothing to advertise. Some pay thousands of dollars to hire professional marketers. Those looking to hire an agent and publish through a traditional publishing house should expect to spend money on pitching their book.
What this means is that writing costs money in the short term, and until you earn a respectable income from book sales, you'll need a way to finance your efforts. For most, it means working full time and writing when you can, but it doesn't have to be that way. By planning ahead and investing wisely, you can build a stable income that will support your writing and help you move away from depending on a paycheck toward becoming a financially-independent writer.
I've been investing for a long time. It took me years to build an investment portfolio that gave me the opportunity to leave my day job. It wasn't an easy option waiting to launch my writing career, but my patience was rewarded last year when I took the plunge and left my job to write full time. It gives me peace of mind knowing that investments such as Apple will support me until I establish myself as an indie author.
If you don't have an investment portfolio, you should. How do you get started? Should you buy shares of Apple at more than U.S.$600 a share and hope they reach U.S.$800? No. Chasing returns is a fool's game. I don't recommend chasing "hot" stocks, even one as mighty as Apple. You can purchase Apple by owning shares of mutual funds and exchange-traded funds (ETF) that limit your exposure to price swings.
Start by writing a personal investment plan. Determine your financial goals and set a timeline. How much do you want to earn, and how long will it take to achieve it? Look at your budget to see how much you can set aside to build your financial portfolio. Just as you would outline a novel before you write it, you need a plan before you invest.
Figure out how much you can save each month and write it down. Setting aside a small amount in the near term can go a long way to supplementing your income in the long run. Look at your cash flows and decide what discretionary spending you can eliminate – including from your writing budget — and how much you can save. If you stop buying what you don't need, how much money will you have to grow?
See if you can set aside about U.S.$100 per month. In future articles, we'll use this as a base to help you build your portfolio.
Click here to read the next article in the "Financial Indie" series.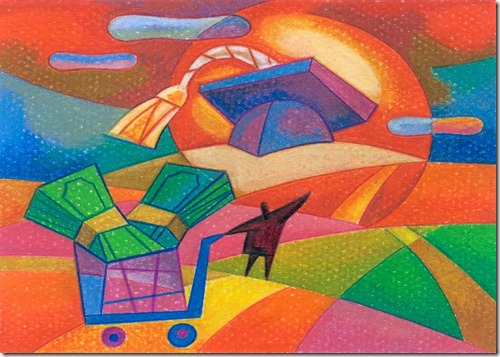 [table id=8 /]