I enjoy riding bicycle in rural Thailand. I occasionally ride with a great group of people who leave the close confines of suburban Bangkok and cycle to the rural areas of greater Bangkok. Some of the better places to ride are on the western bank of the Chao Phraya River that cuts the city of Bangkok in two. Bang Phlap District in northern Bangkok is one such place.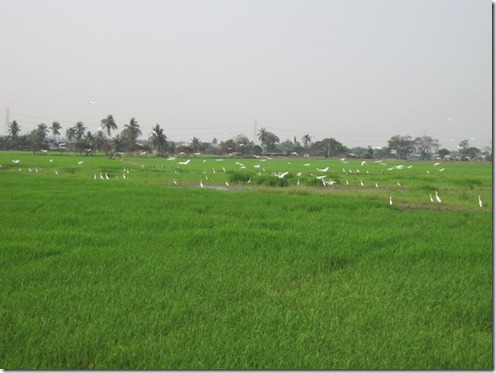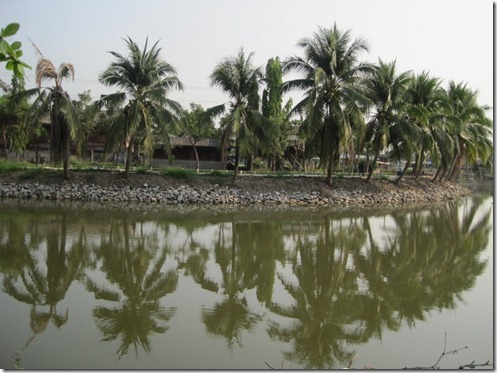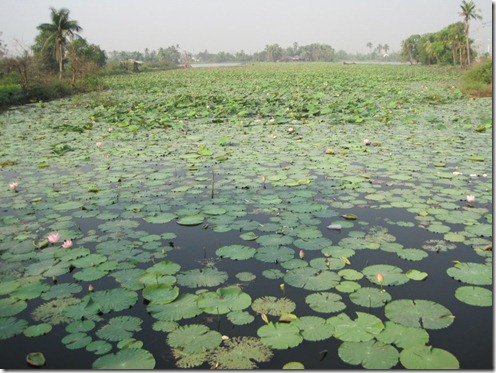 Once you cross the river by ferry, you are free to explore a beautiful part of the city. Weaving through the narrow streets and alleys while avoiding traffic and aggressive soi (street) dogs is an adventure.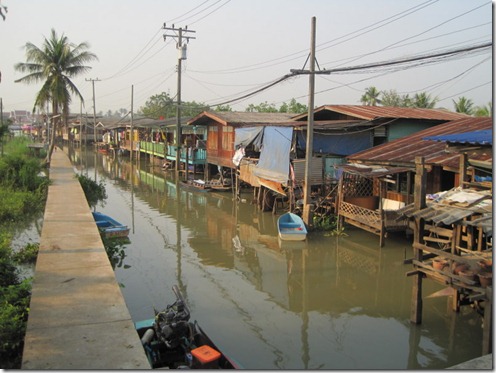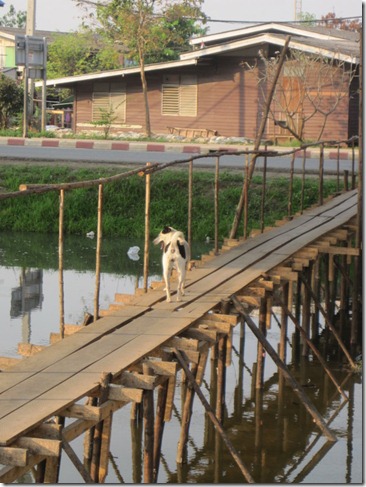 The back streets of Bang Phlap offer a feast for the eyes as it skirts Koh Kred Island along the Chao Phraya waterfront. Some alleys no wider than walkways pass just above canals and swamps. It takes some skill to stay on your bicycle as you dodge dogs, mopeds and speed bumps without falling into the murky water. The scenic photo opportunities reward you for your effort.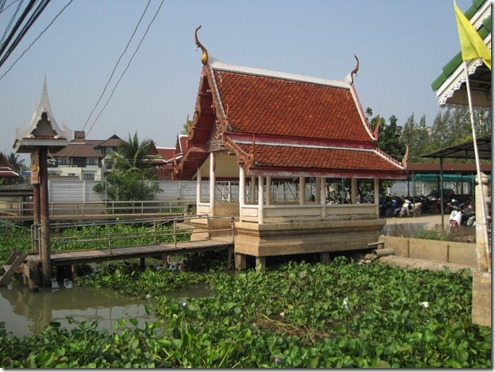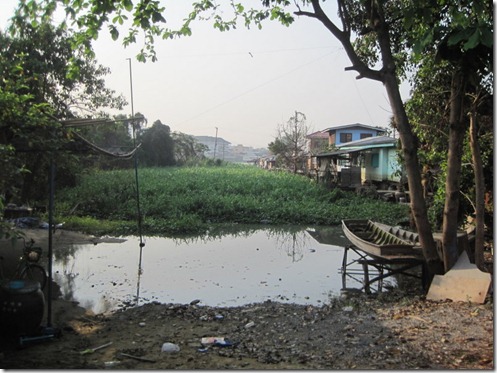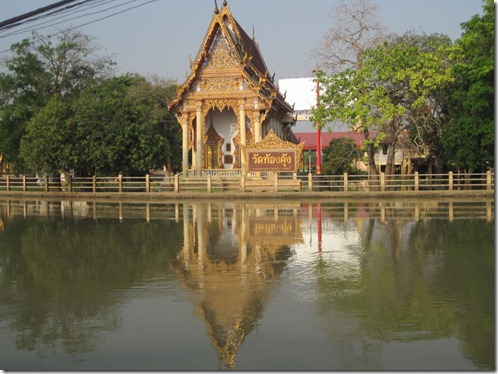 As you ride, you may pass some beautiful Buddhist temples along the way. The most memorable one is Wat Bangchak, home to a giant gold Buddha sitting cross-legged facing the Chao Phraya River. The beautiful Buddha meditates serenely at the river's edge. At least five other temples are located around Bang Phlap.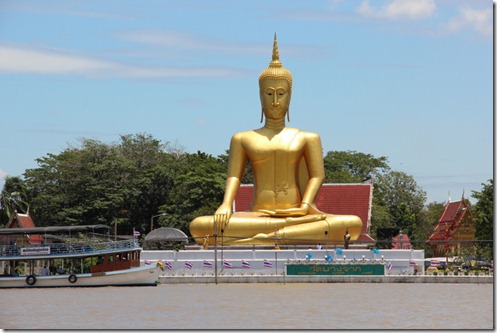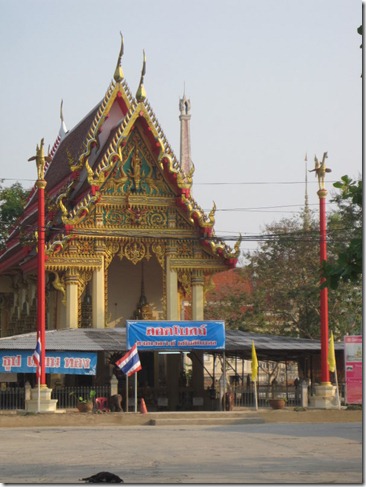 A bicycle ride in Bang Phlap takes you through neighborhoods where homes sit on stilts above the water line, small businesses are painted in bright, cheery colors, and children chant their lessons at school so loudly that their voices echo in the street. It's a lot of fun to explore this beautiful and interesting part of Thailand by bicycle.
[youtube=http://www.youtube.com/watch?v=1IkBu0NcfqI&w=492&h=276&hd=1]
Bang Phlap District, Bangkok, Thailand. February 2012.