Cedar Breaks National Monument in southern Utah was one of the travel destinations my family and I visited in the United States last summer.
Here's a video clip showing different views of Cedar Breaks from the rim. It's not very big but has spectacular views. Have a look; I think you'll agree.
[embedyt]http://www.youtube.com/watch?v=ROCbBrFUh3c&list=UUPEwRY8SkpE70BrPUeBdJAQ[/embedyt]
Cedar Breaks is a short 25-mile drive on Highway 14 from Cedar City, Utah. It's a great place to stop on your way to or from Zion National Park or Bryce Canyon National Park. The rock formations are similar to those of Bryce Canyon albeit on a smaller scale. If you don't have time to visit Bryce Canyon, Cedar Breaks is a good alternate.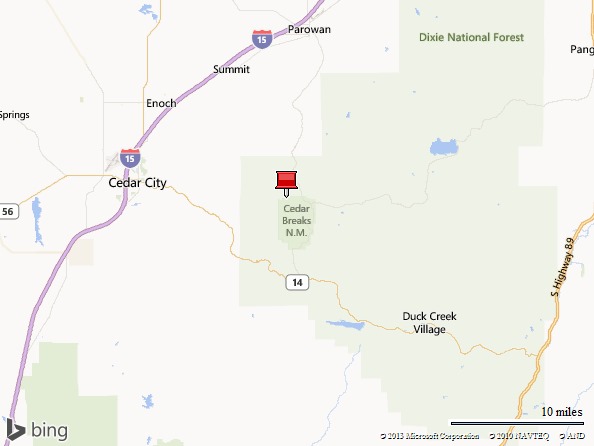 After watching this video clip, why not subscribe to the World Adventurers Channel on YouTube? I have been posting video clips of great destinations and fun travel moments from Australia's Great Barrier Reef to Iguazu Falls in Argentina and Brazil, and much more. Stay tuned for more great travel videos.
More About the United States
Click on the icon below for more articles about the United States of America