This morning I took photos and videos of the flooding in downtown Bangkok. It's the morning after the Gulf of Thailand started pushing water up the Chao Phraya River.
Most of downtown is dry except for some heavy flooding in some areas near the river. I visited some neighborhoods hit hard by flooding, including Chana Songkhram (the waterfront), Chinatown, and the area near the Grand Palace and Sanamluang (park). I will post more photos and video soon.  Check back frequently for updates.
The news is generally good today with the water level topping out and the barriers and dykes holding up overnight. I hear that water will continue to be at its zenith through tomorrow and then start to recede. If we make it to Tuesday in good shape, we should be fine thereafter — assuming that the situation doesn't worsen. We shall see.
Here is some video footage from a street in Chana Songkhram. Other streets were blocked off because the flooding was worse there. One street over, it was dry.
[youtube=http://www.youtube.com/watch?v=NoIGaEkVQLc&w=448&h=277&hd=1]
Chana Songkhram, Bangkok, Thailand. October 30, 2011.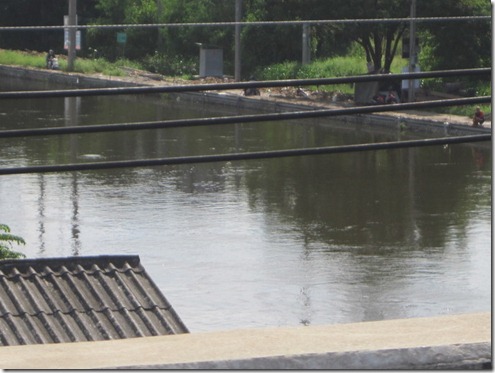 October 29, 2011
Bangkok, Thailand
9:30 p.m. Local Time
Here's the second set of photos taken today on Chaengwatthana Road near Khlong Prapa (Waterworks Canal) and Government Complex in Lak Si. The road there was mostly dry. We saw some flooding in open spaces and among buildings with foundations below street level. Khlong Prapa was brimming with water but not overflowing, although the destruction of a dyke further north might raise the water level again. My own opinion is that the situation remained stable heading into the high water period tonight and tomorrow.
Photos showing just a bit of standing water on Chaengwatthana Road.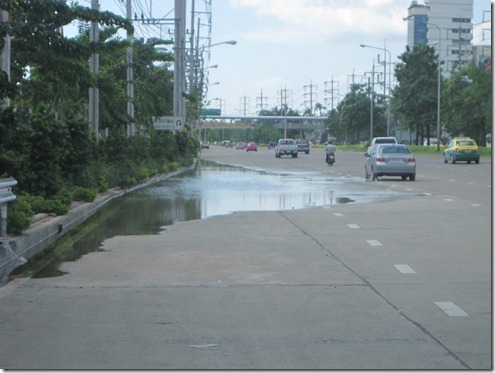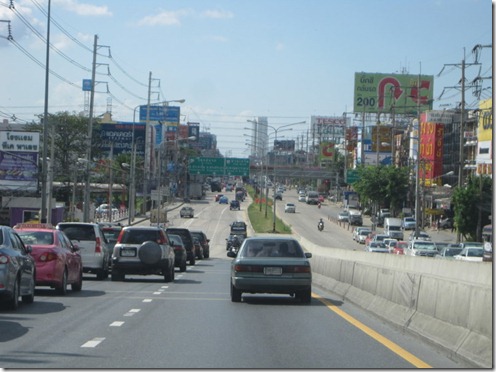 '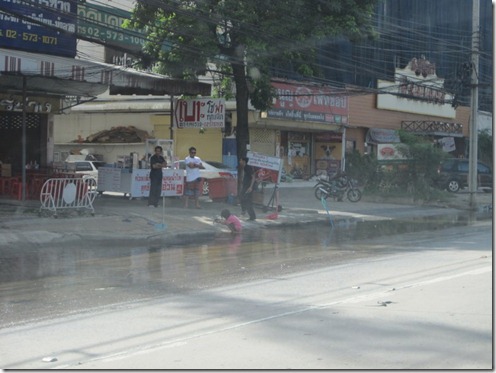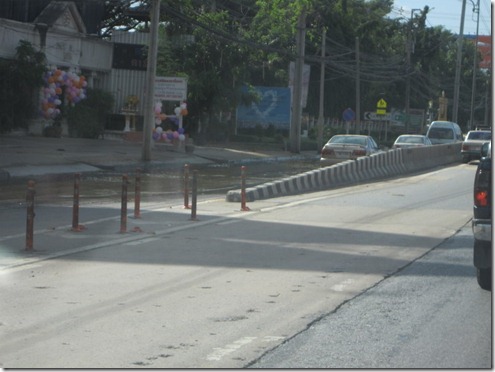 But there was a lot of flooding in residential areas below street level. These photos were taken near Government Complex, which was also partly flooded.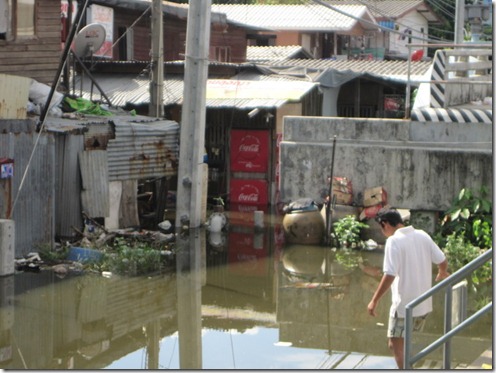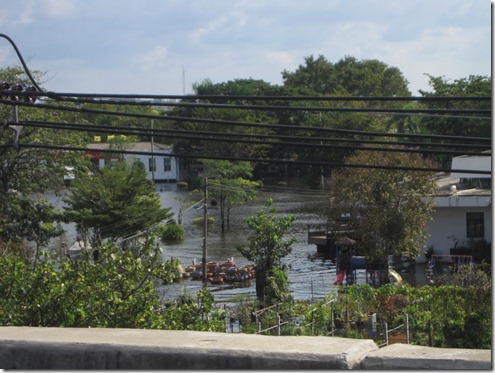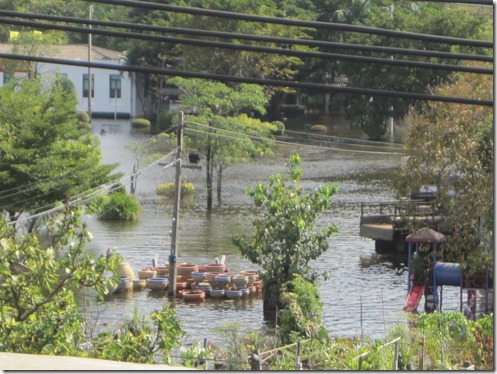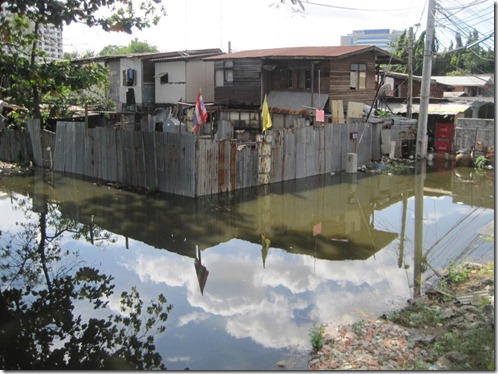 The water level at Khlong Prapa was high but not overflowing.