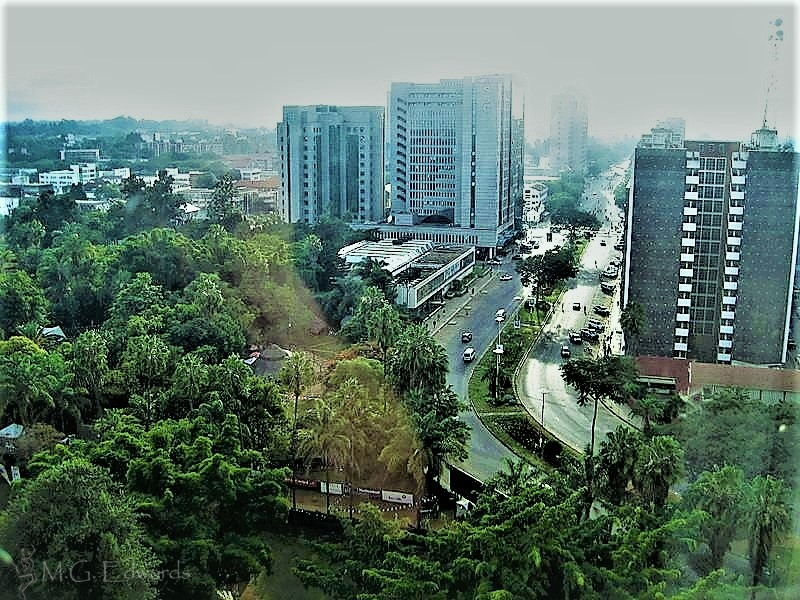 This is an update of an earlier article I wrote in 2010, in commemoration of Zimbabwe's historic political transition after 37 years of rule by former president Robert Mugabe.
I arrived in Harare, Zimbabwe at dusk after a long day on the road.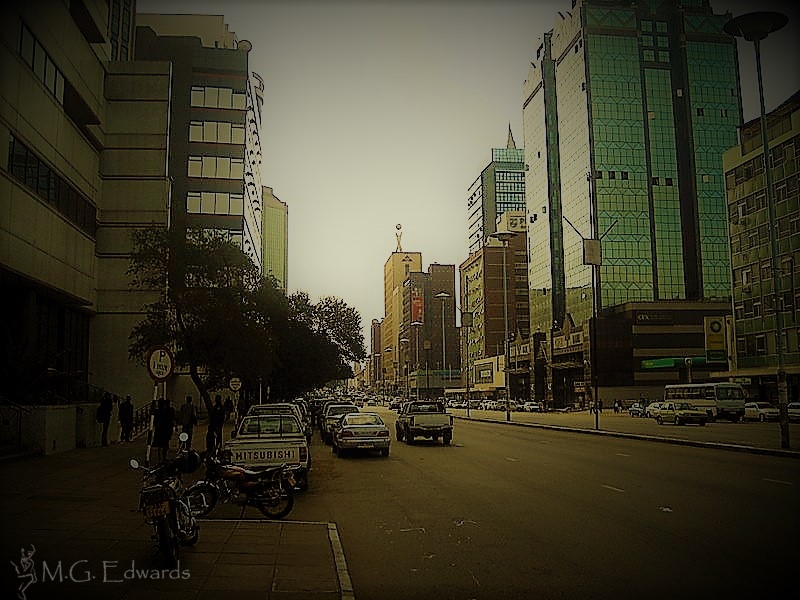 I had left Malawi in the morning and drove the last stretch of highway on my 400 mile (700 kilometer) road trip through Southern Africa.  The journey through Zambia, Malawi, Mozambique, and Zimbabwe offered fascinating glimpses of the continent through a car windshield.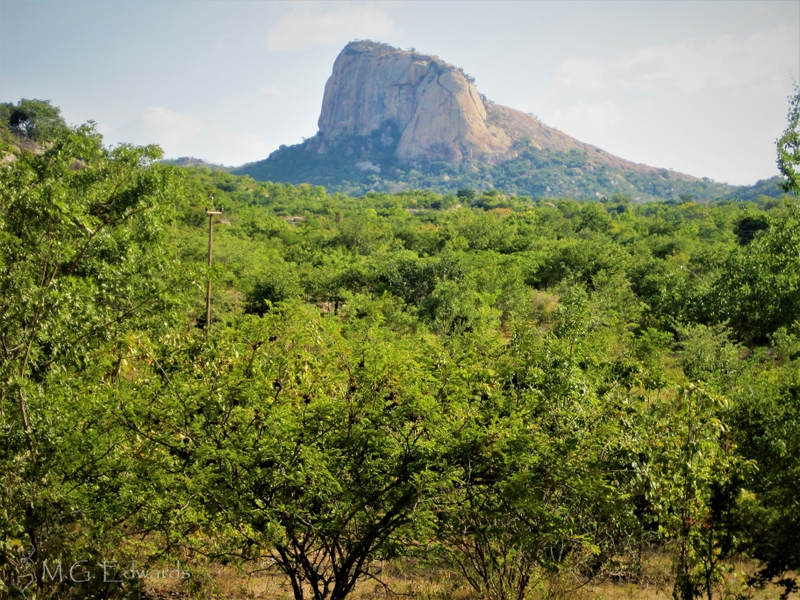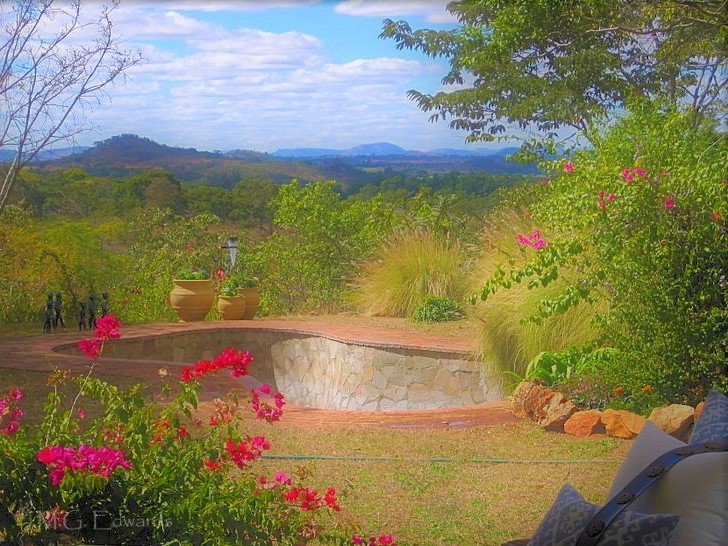 I was exhausted by the time I pulled into the hotel in downtown Harare in my oversize sports utility vehicle (SUV), not only from the long drive but also from the eclectic scenery that passed before my eyes. I saw my life pass before my eyes when a semi-truck came at me full bore in my lane as it tried to pass another truck. I frantically pulled over to the shoulder in an emergency. When the dust settled, and I stopped hyperventilating, I thanked God for preventing a head-on collision or a rollover in the middle of nowhere.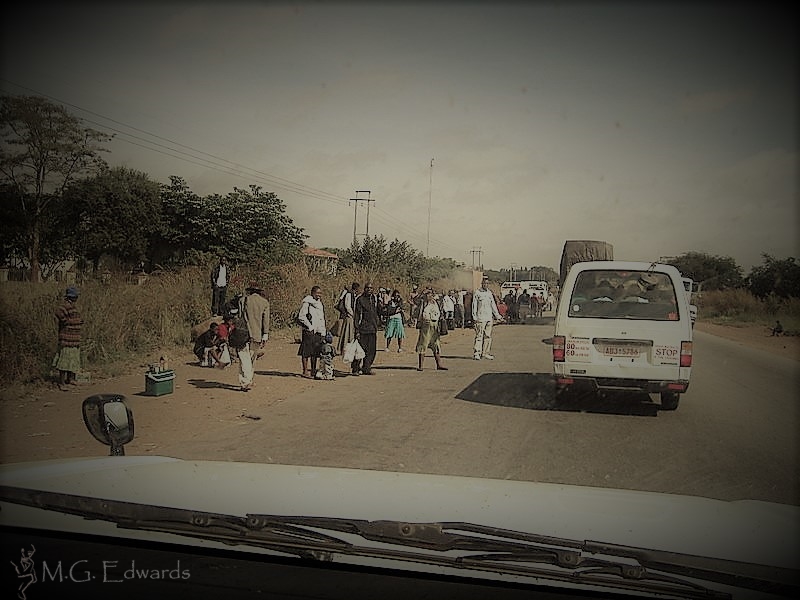 I didn't know what to expect when I arrived in Harare. Once known as Salisbury, the capital of the former British colony known as Rhodesia, Harare was at one time of the most modern cities in Africa. Three decades after Zimbabwe's founding, however, Harare had fallen on hard times. I'd read cautionary tales in the newspapers and heard stories recounted by Zimbabweans in the diaspora. With its economy in tatters, the country had been wrecked by hyperinflation in 2009. The Zimbabwean dollar collapsed, denominated in the trillions before it was taken out of circulation and replaced with the U.S. dollar and South African Rand as the country's de facto currencies. I read about the lack of goods, including fuel and food, and the outbreaks of pandemics such as cholera.  If one believed the stories told by the international media about Harare, one would think that it was a veritable disaster area when I arrived in 2010. I read so many negative news stories about Zimbabwe that I discovered preconceived notions had tainted my expectations, leaving me the impression that what had once been a shining star in Africa was but a shadow of its former self.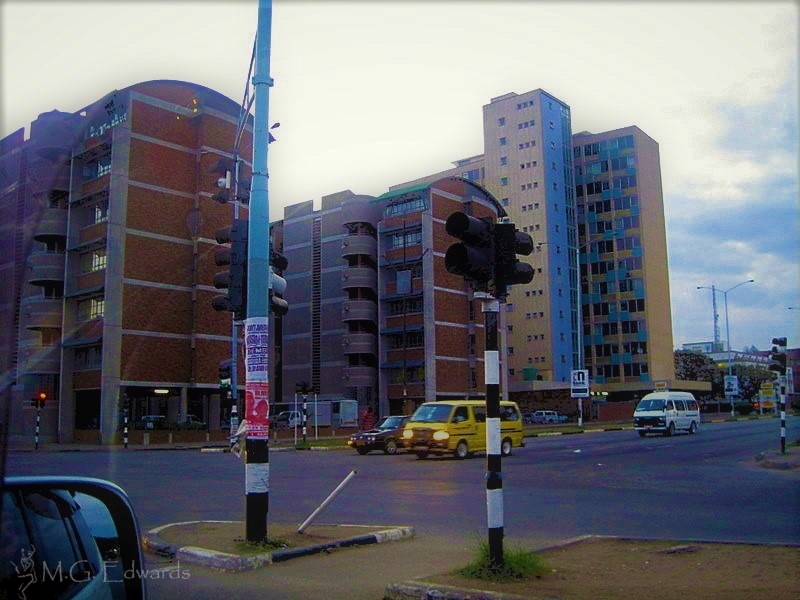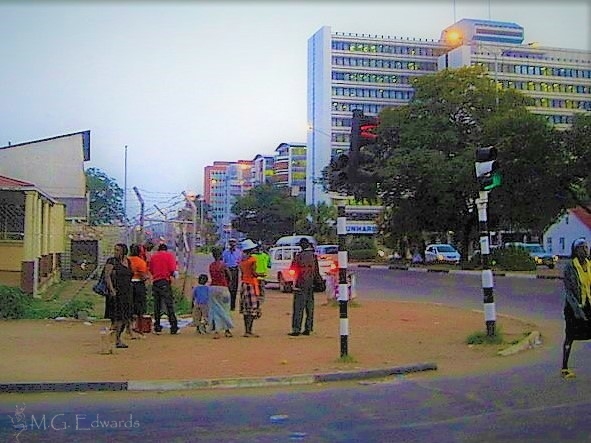 Seeing for yourself can temper your expectations. I was pleasantly surprised to find Zimbabwe, or 'Zim,' a beautiful country and Harare a livable city.  My brief journey through Zim showed me a country with many challenges but in better condition than its reputation belied. As I drove west from the border to Harare, I learned that the media's portrayal did not do the country justice. My eyes saw prosperity and poverty, stores open and stocked with goods, people going about their business and doing their best to make a living. I saw ingenuity in the form of private trucks used as public buses, houses built from available materials, vehicles kept running by any means possible, and $2 bills long ago taken out of circulation in the United States with tape over Thomas Jefferson's visage. By the time I drove through a year after the Zimbabwean dollar had collapsed, there were no shortages or lines of waiting customers that I could see. When I stopped to fuel my gas-guzzling SUV in the rural eastern town of Mutoko, I filled up the tank. This was not the Zimbabwe I read about in the news.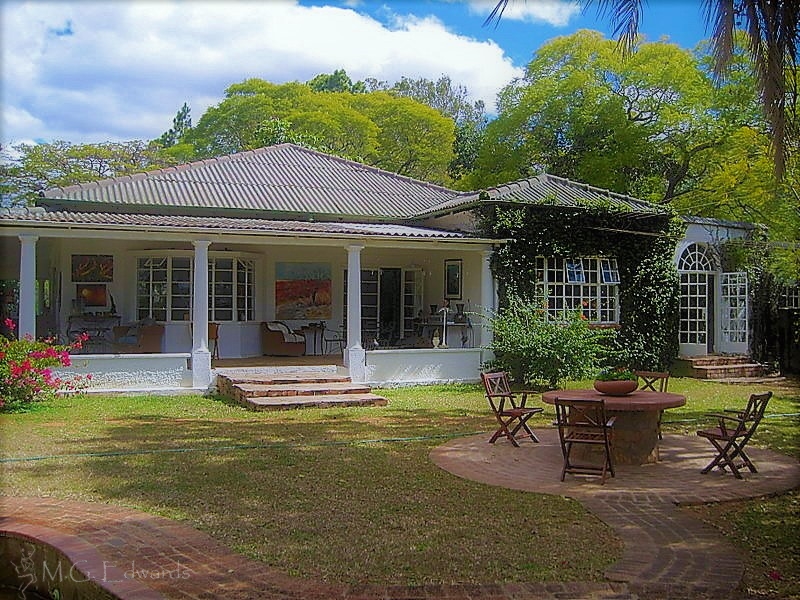 After several days of travel in the African countryside, resting my head wherever I could find along the way, I checked into a nice hotel in downtown Harare. The high-rise building overlooked a city park that hosted the final concert of the week-long Harare International Music Festival, Zimbabwe's premier music event. Cherishing a delicious Zambezi Beer, I enjoyed jazz, fusion, and reggae from my perch 15 stories above the festival venue.  It was a rare treat and a melodious ending to my long, eventful road trip through southern Africa.  I slept well that night.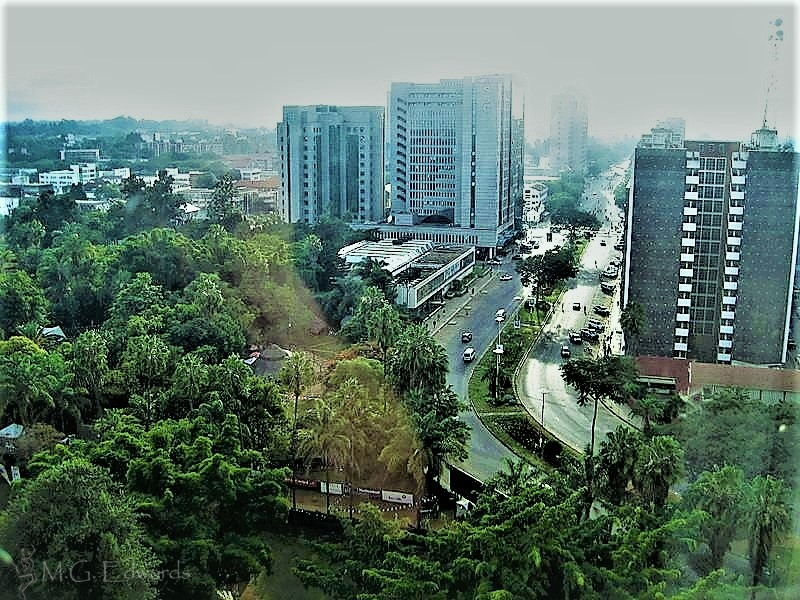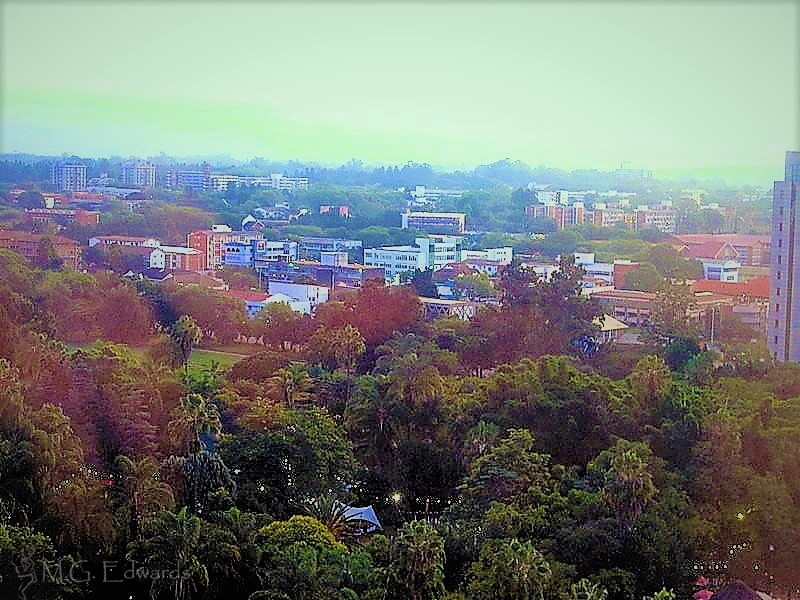 I spent the next morning walking around downtown Harare and taking in the sights.  The architecture was eclectic; modern yet dated with a subtle, African-infused style. The cityscape did not feature monoliths common in other cities around the world, indistinguishable concrete block buildings or overtly political monuments. However, I noticed broad brush strokes by the hand of public design.  The locals went about their business as in any major city. Mid-size Harare held its own in the annals of urban metropolises. Even after years of hardship and neglect, it is still a beauty in southern Africa. Despite the political and economic difficulties it has experienced during the past three decades, Harare has endured. My time there was too brief to know what life was truly like for those who lived there. During my time in Zim, I imagined that life had improved for many since the days of hyperinflation.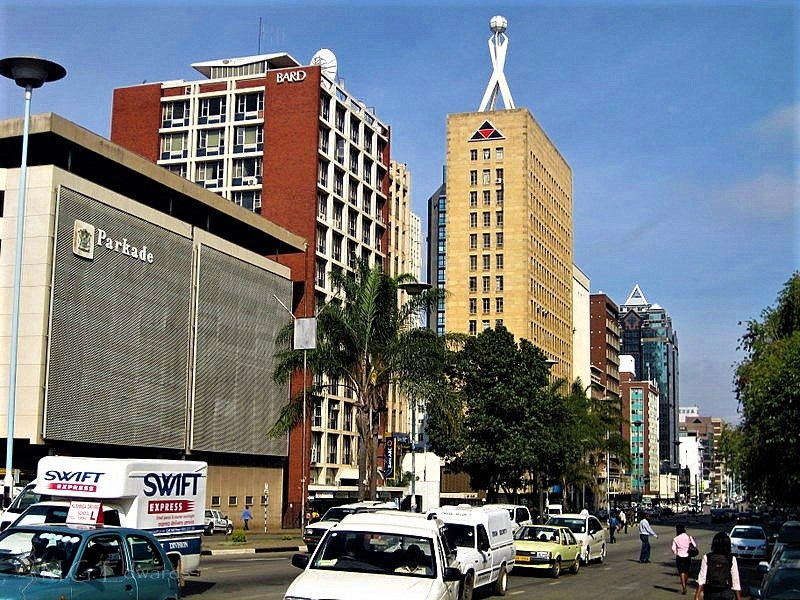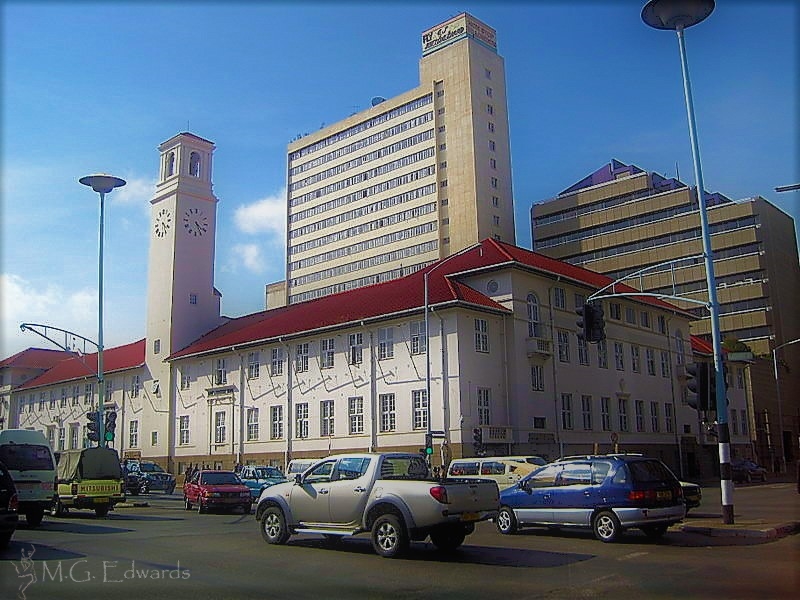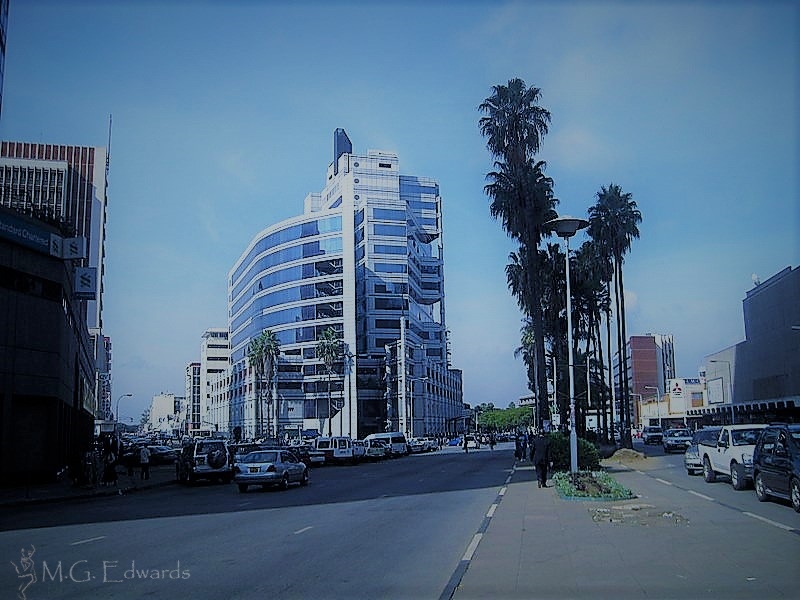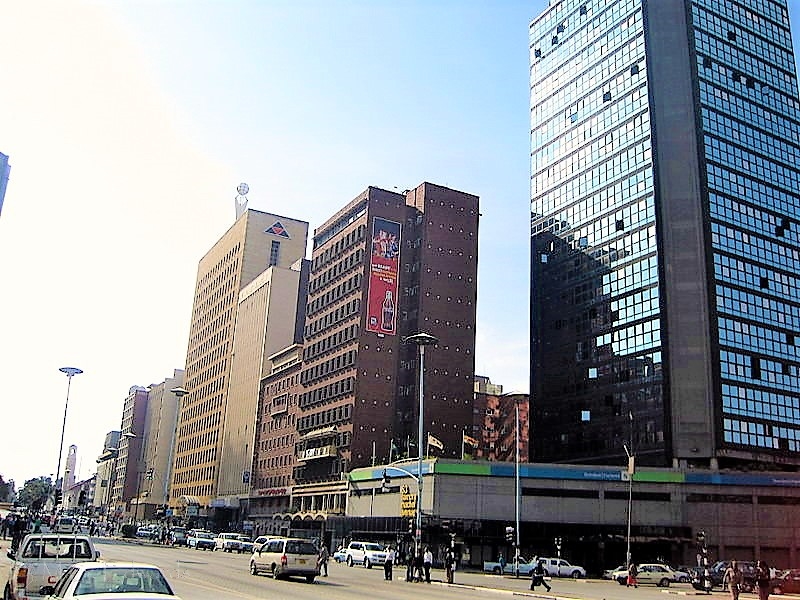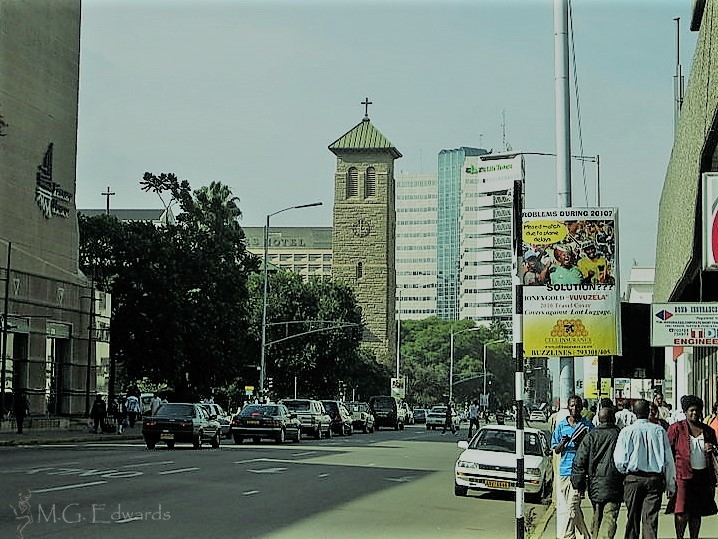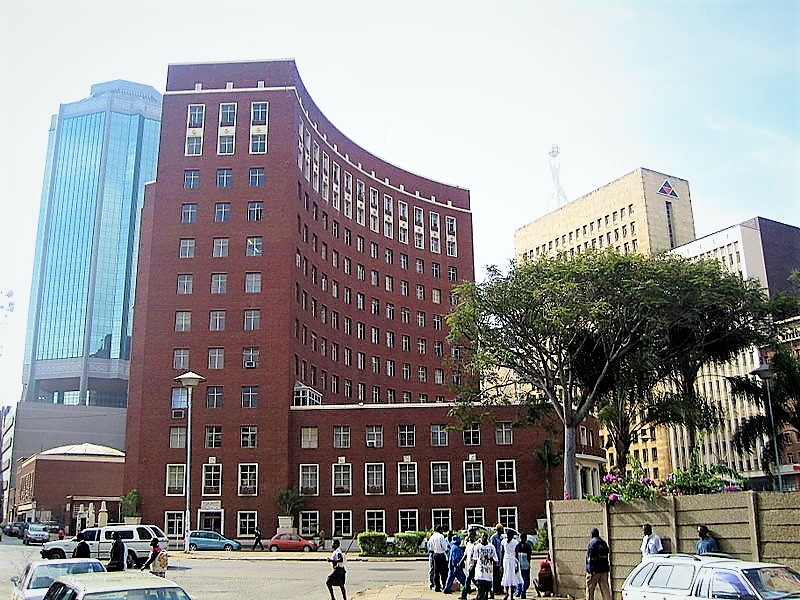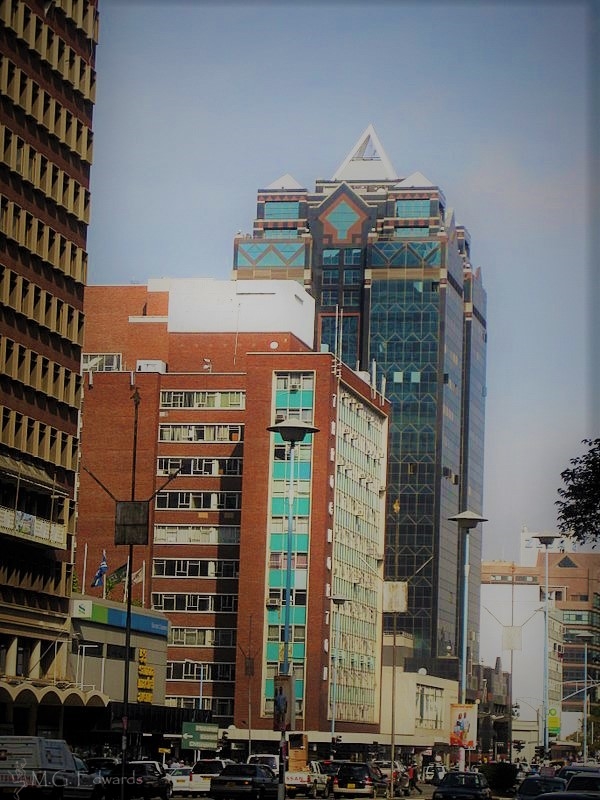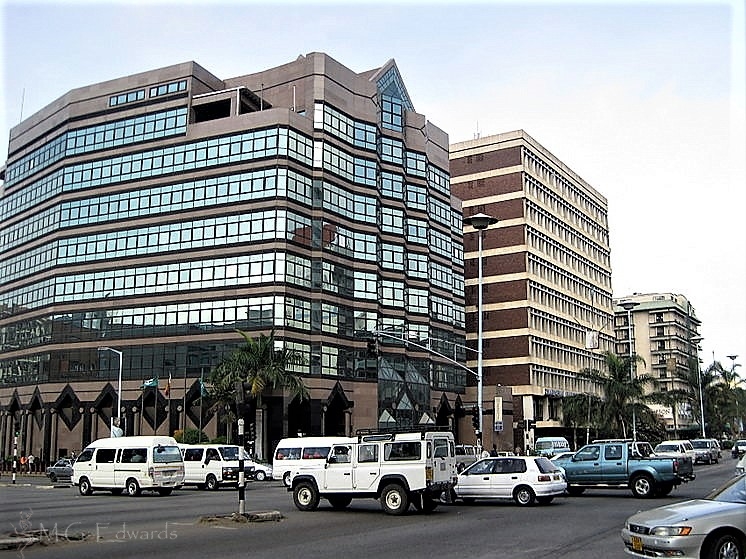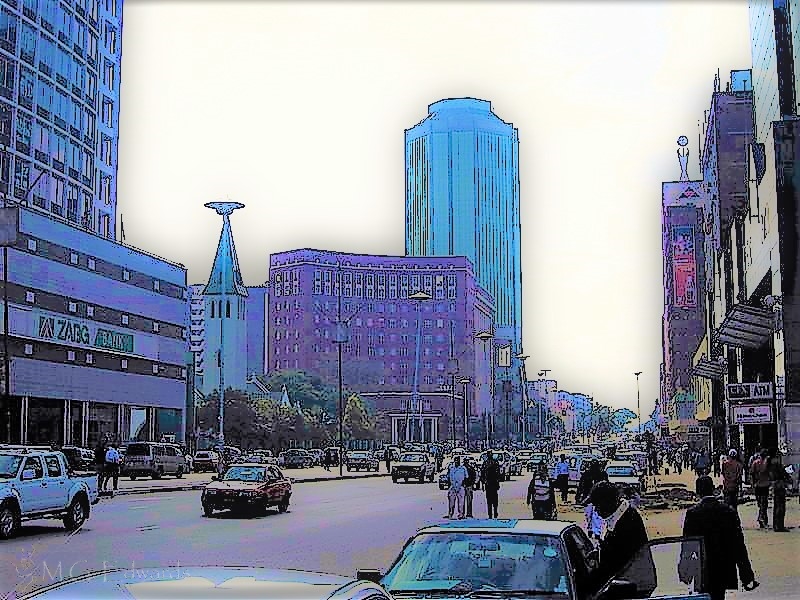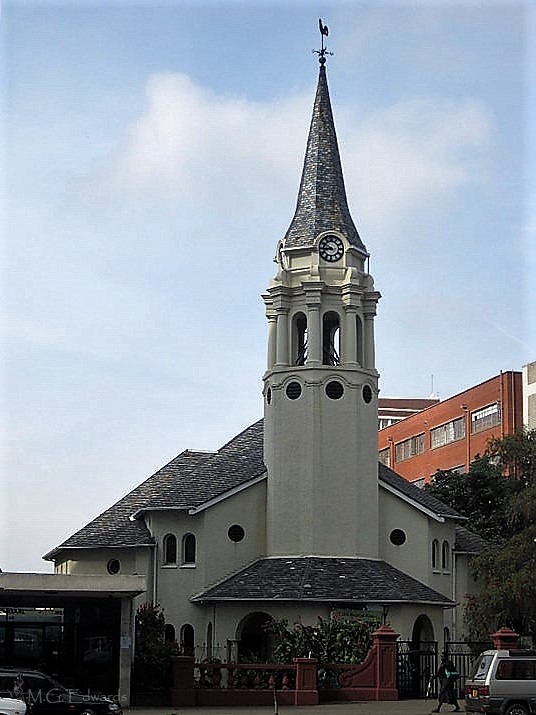 After a tour of Harare's city center, I departed for my home in Lusaka, Zambia.  My stay in Zimbabwe's capital was short but sweet. I was impressed enough that I returned with my family a few months. They too saw a place that exceeded their expectations.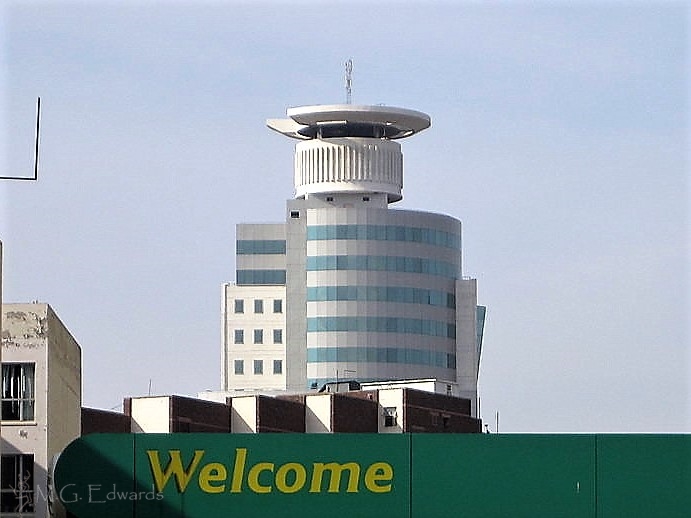 [table id=22 /]
[wpgmza id="11″]
[table id=8/]