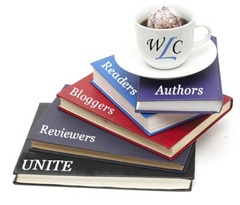 Just in time for Thanksgiving and Black Friday! As a way to say thanks, I am offering free copies of my ebook Kilimanjaro: One Man's Quest to Go Over the Hill on Friday, November 23.
Click here to download my ebook for free! (Friday only)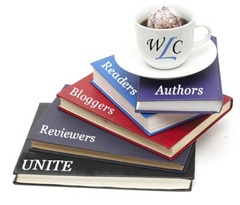 Each week, the World Literary Café gives away two free ebooks to members who request them as part of its Free eBook Friday promotion. Ebooks are distributed via Smashwords coupons. Books will be made available by 9 a.m. Eastern Standard Time (exact placement time varies) on Fridays and remain available until 9 p.m. EST. Register for free with the World Literary Café and log into its website where you can request a coupon to download the ebook for free from Smashwords.
The first book in the World Adventurers Series, Kilimanjaro: One Man's Quest to Go Over the Hill chronicles my attempt to summit Mount Kilimanjaro, the highest mountain in Africa. At forty years old and on the verge of a midlife crisis, I tried to change my life by climbing a mountain. This is my true story of facing Kilimanjaro and other challenges at middle age.
This book is for anyone who feels over the hill and needs encouragement to make a life change in the face of difficult odds. It's also for the casual climber or hiker who is interested in climbing one of the world's tallest mountains. Filled with insights and advice for those who are contemplating their own Kilimanjaro climb, this book will put you on the mountain and inspire you to go over it.
Kilimanjaro features more than 60 photos from my trek and earned an honorable mention from the 2012 Global Ebook Awards.
Get your free copy of Kilimanjaro this Friday, the biggest shopping day of the year. Happy Thanksgiving, and thank you very much, dear readers!
If you missed your chance to download Kilimanjaro for free, you can still enjoy the Free eBook Friday promotion with new ebooks each week.
Click here to learn more about Free eBook Friday
Grab your ereader and get two free e-books every Friday courtesy of the WLC!
About the World Literary Café
The World Literary Café is an online community that bridges the gap between readers and authors, with the mission of paying-it-forward in the literary field, promoting great literature, and bringing together the literary community. The WLC offers helpful promotions to authors, reviewers, bloggers, and editors by creating avenues to bring them together under one umbrella in an easily navigable venue.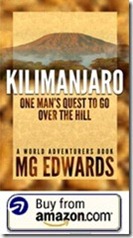 M.G. Edwards is a writer of books and stories in the mystery, thriller and science fiction-fantasy genres. He also writes travel adventures. He is author of Kilimanjaro: One Man's Quest to Go Over the Hill, a non-fiction account of his attempt to summit Mount Kilimanjaro, Africa's highest mountain, a collection of short stories called Real Dreams: Thirty Years of Short Stories and Alexander the Salamander, a children's story set in the Amazon. His books are available to purchase as an e-book and in print from Amazon.com and other booksellers. He lives in Bangkok, Thailand with his wife Jing and son Alex.
For more books or stories by M.G. Edwards, visit his web site at www.mgedwards.com or his blog, World Adventurers. Contact him at me@mgedwards.com, on Facebook, on Google+, or @m_g_edwards on Twitter.
© 2012 Brilliance Press. All rights reserved. No part of this work may be reproduced or transmitted without the written consent of the author.