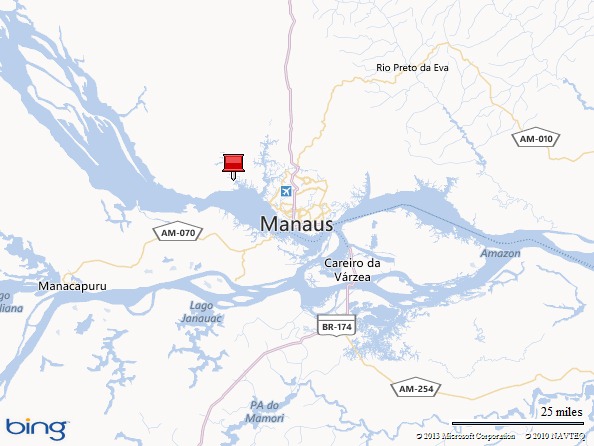 This is the seventh article in a series about the Amazon region of Brazil featured in my illustrated picture book, Alexander the Salamander. This post is about a nature walk in the Amazon. Previous ones highlighted the Amazon River, the Meeting of the Waters, the city of Manaus, Amazon Ecopark, piranhas, and a monkey reserve. The next and final article will focus on the Amazon's indigenous groups. Enjoy these travelogues with photos and stories from one of the world's mightiest rivers.
During our visit to the Amazon region in July 2008, we took a long walk in the rainforest to explore under its canopy. The trained guides who led us through the jungle showed us a bevvy of interesting flora and fauna with so many useful properties that the walk was like exploring a natural laboratory. The promise and danger of this intriguing rainforest gave me a health respect for it. Our walk was a major inspiration for my children's picture book, Alexander the Salamander, where Alexander and his friends get more than they bargained for when they wander too far into the Amazon rainforest.
As we walked, the guides demonstrated how some trees and plants produced a variety of compounds and substances that were poisonous, medicinal, flammable, or could be used or consumed by humans. Our guides showed us edible and poisonous fruit that looked startlingly similar to the untrained eye. They sampled sap from trees that could be used as a salve to treat wounds or as fuel for torches. One tree had bark that smelled like fragrant incense when burned. Another produced berries used in cosmetics. Years of exploration had uncovered many potential uses for the rainforest, convincing me that what we were seeing was just a glimpse of what this green realm offered.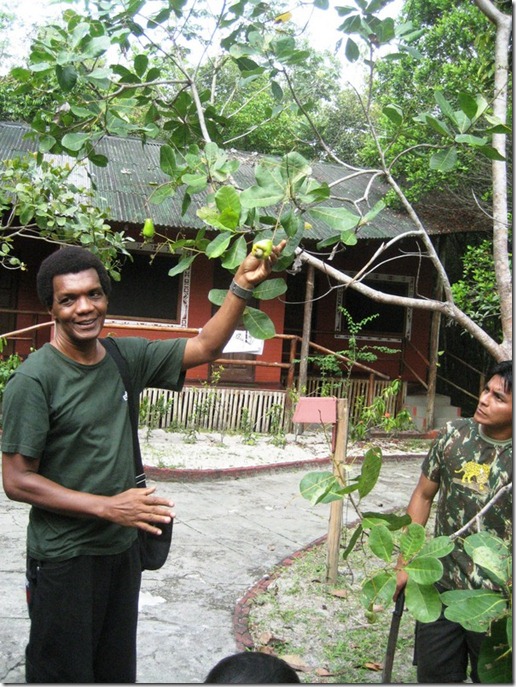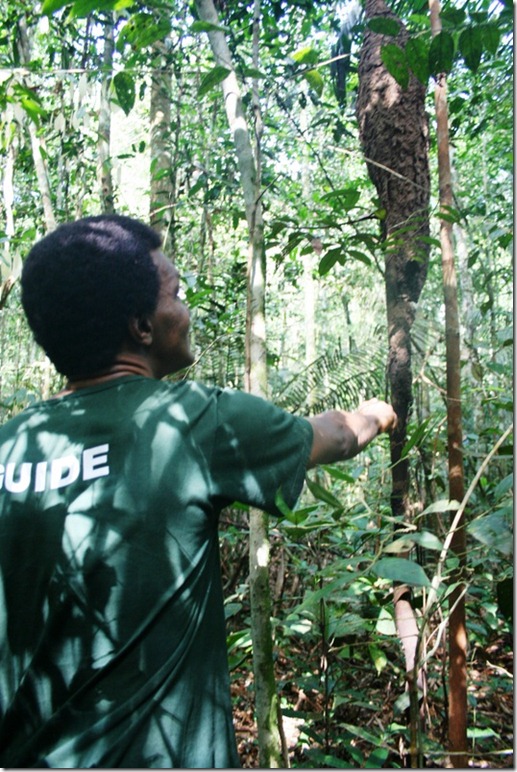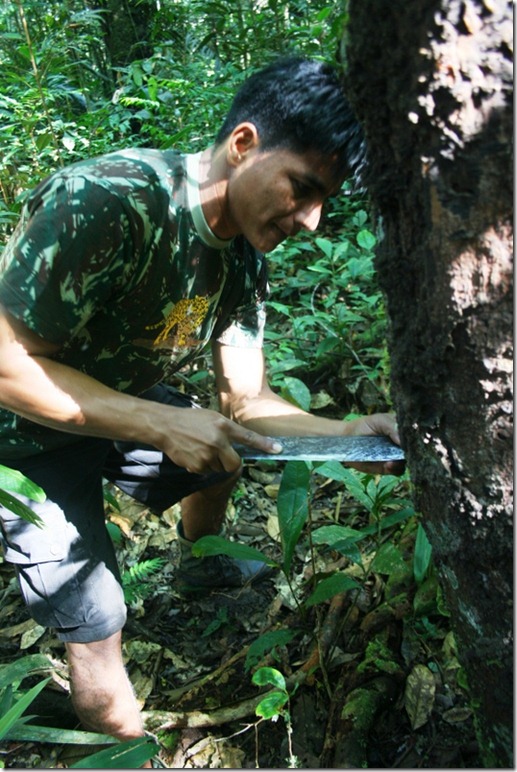 My son was awestruck handling a fiery sap-fueled stick while my wife tried on bright orange nail polish made from small round berries.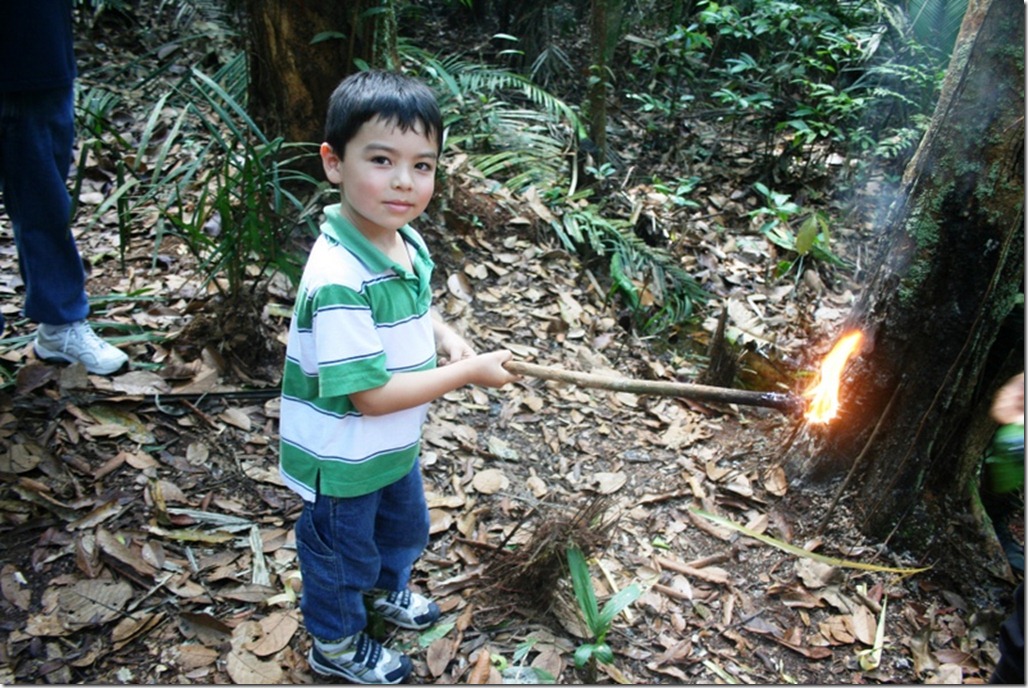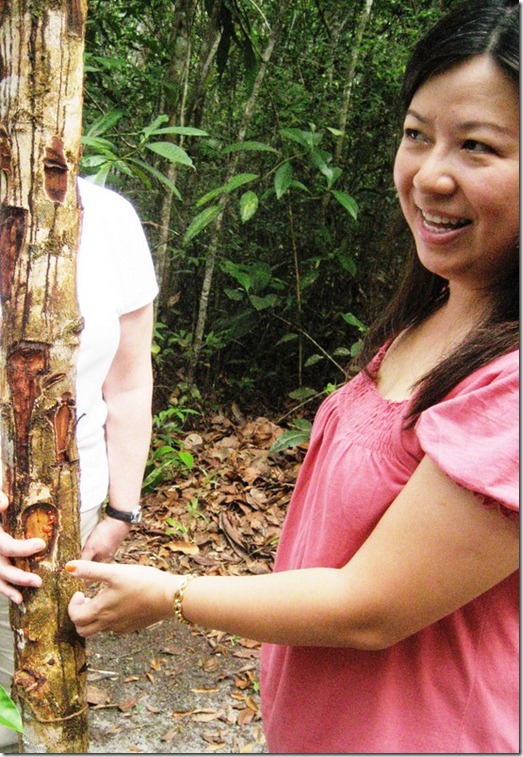 Our guides showed us how a tree commonly known as the "telegraph" tree produced a loud echo that could be used to send coded messages over long distances. The forest's acoustics easily beat any home theater system.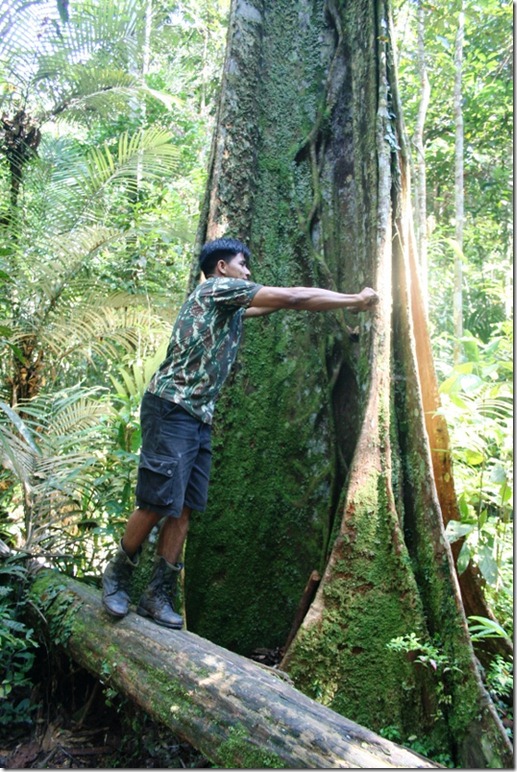 They also pointed out parasitic vines and foliage that grew from or wrapped themselves around trees in a delicate dance where both grew dependent on one another.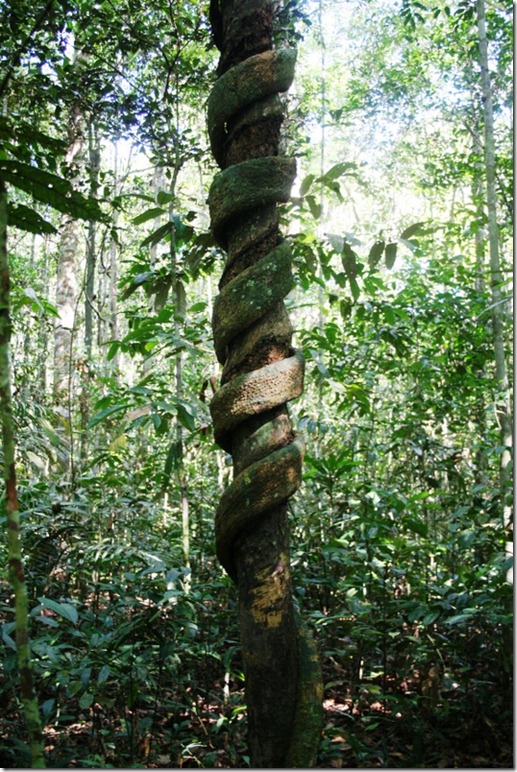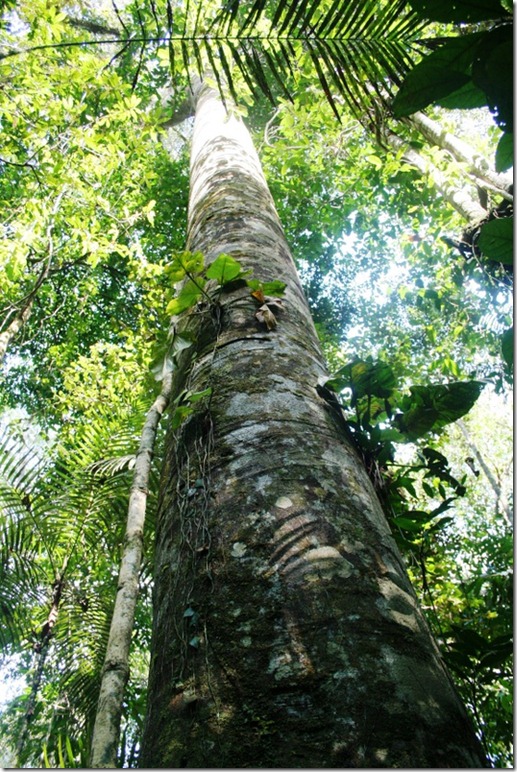 The guide pointed out some potential pitfalls, including plants with thorns sharper than needles and plants with poisonous or hallucinogenic properties capable of killing humans. We skirted a dark swamp hiding all sorts of nasties waiting for an unlucky trespasser. I was glad that we went with guides who knew how to avoid the Amazon's pitfalls.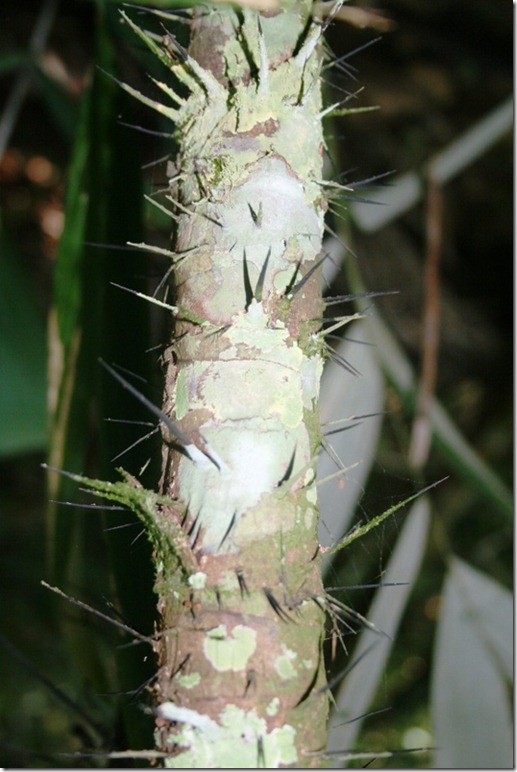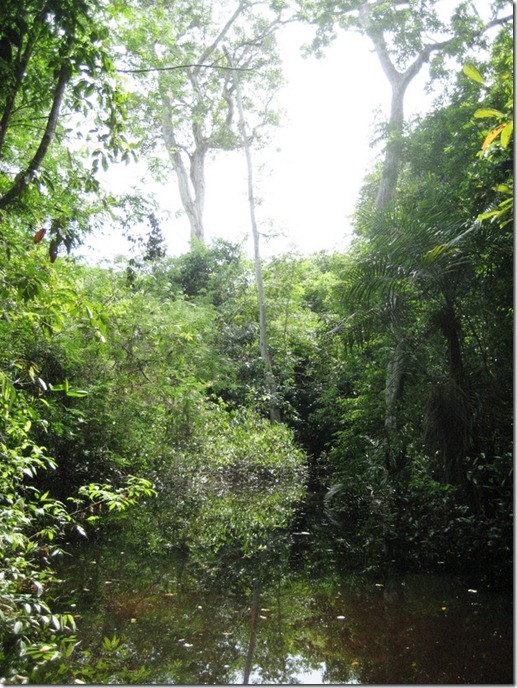 The guides made the walk more fun by showing us how plants and trees could be used for leisure. My son, who fancied himself the king of this jungle, loved the crown and glasses one of the guides fashioned from palm fronds.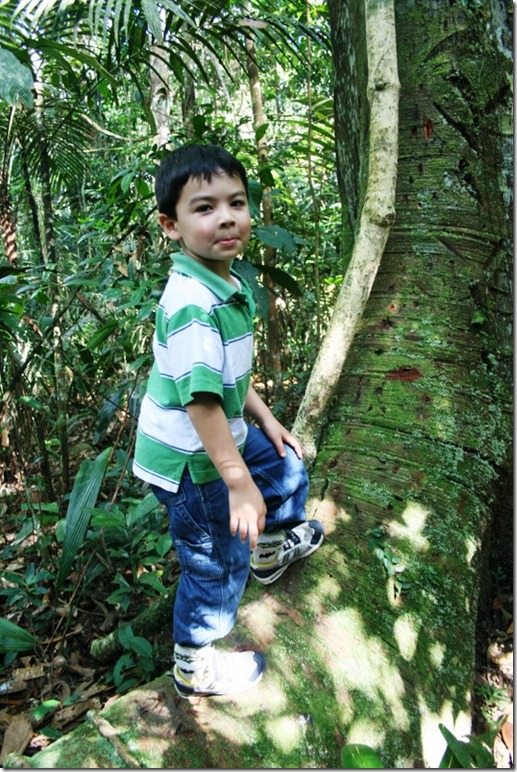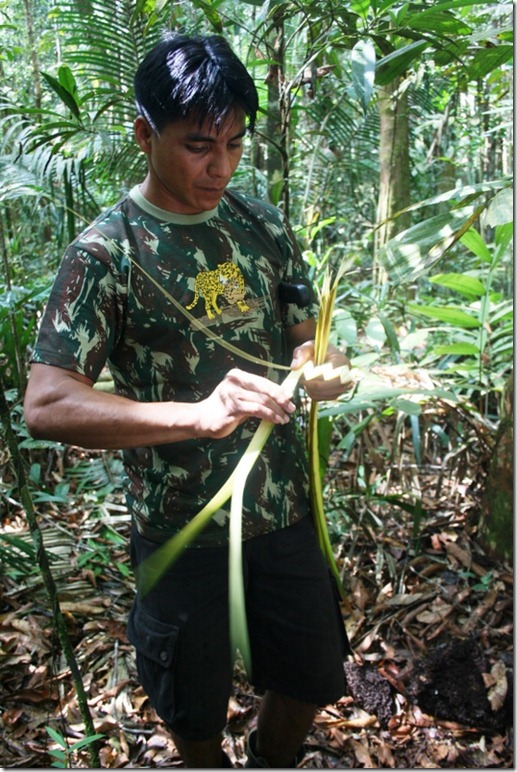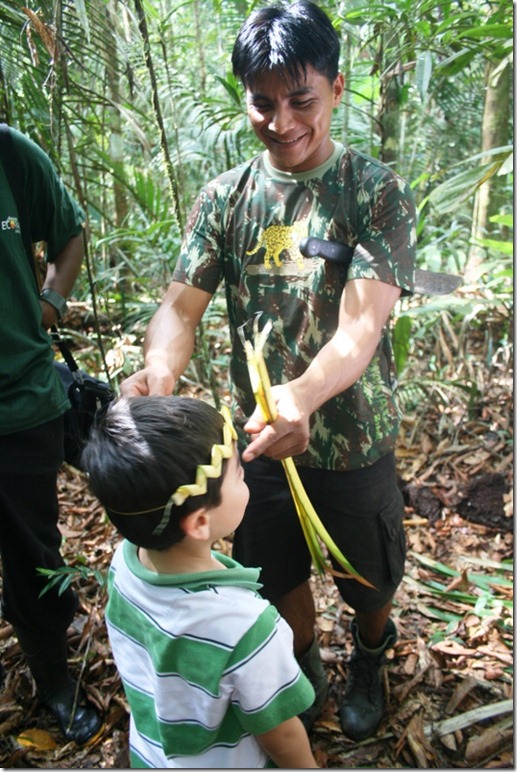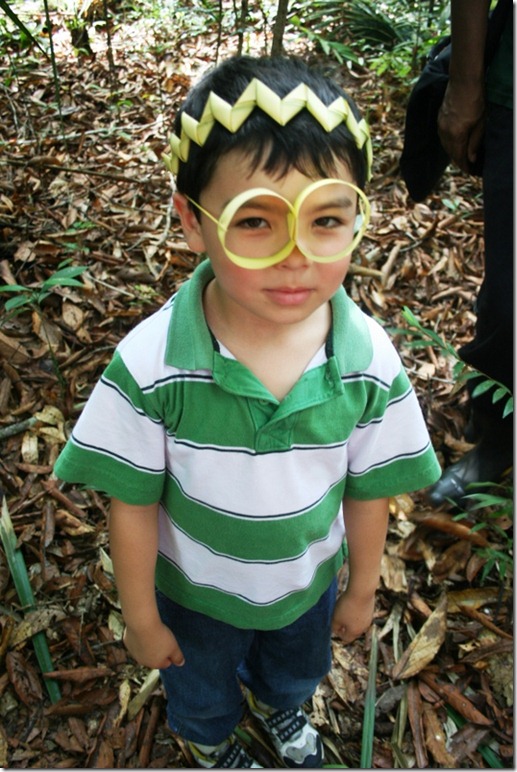 My son and I both enjoyed swinging on a makeshift swing made from vines and sticks. The living vines were so strong that they easily bore my weight as I swung through the jungle like Tarzan!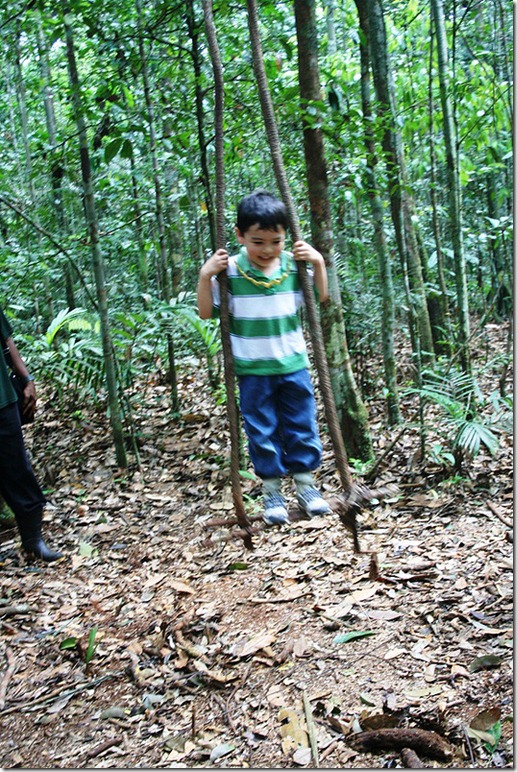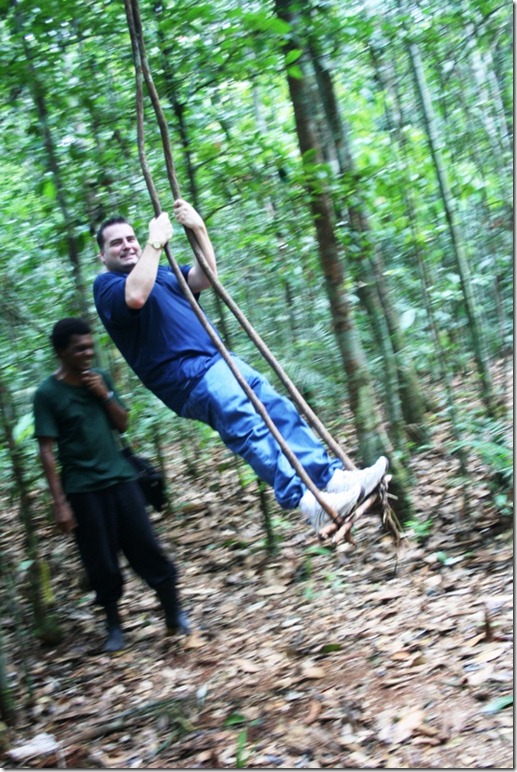 Our tour of the Amazon rainforest taught us a healthy respect for this place filled with wonders yet to be discovered and unseen dangers lurking in dark corners.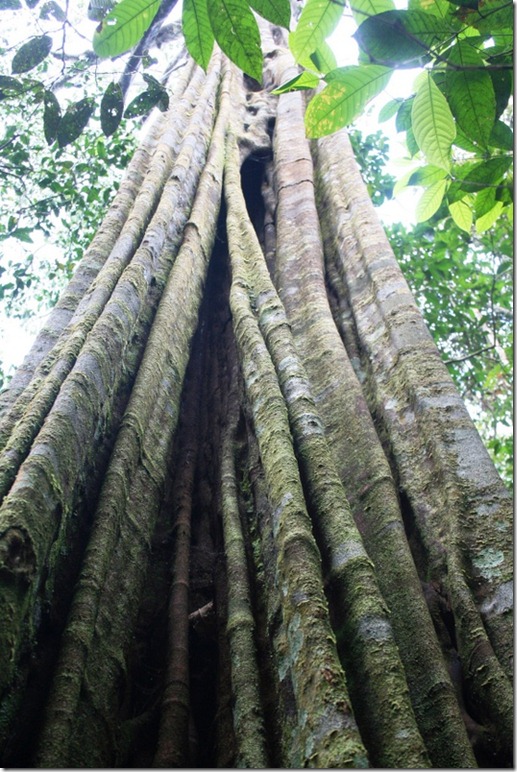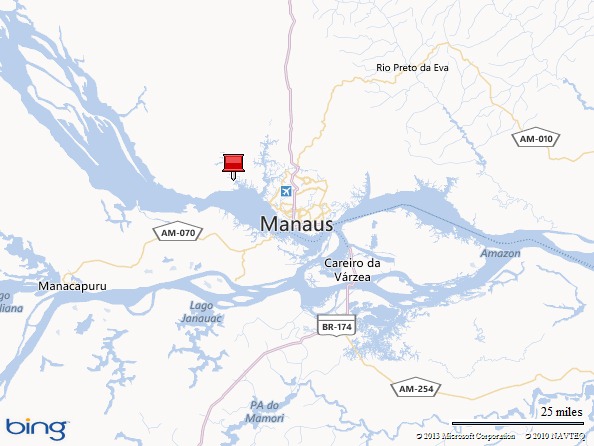 About Alexander the Salamander
A young salamander named Alexander living in the Amazon River Basin joins his friends Airey the Butterfly and Terry the Tarantula for an unforgettable jungle adventure. Come along with Alexander and friends as they meet birds, monkeys, and other creatures, enjoy the beauty of the rainforest, and face danger along the way.
The first book in the World Adventurers for Kids Series, Alexander the Salamander is an illustrated story inspired by the authors' visit to the Amazon in 2008. Fun for kids and adults alike, the story teaches children the importance of listening to teachers and other authority figures.
More About Brazil
Click on the icon below for more articles about Brazil