A French prisoner struggles to survive in a Nazi concentration camp during World War II. A delinquent youth is obsessed with a cemetery ghost. Good and evil fight over the soul of a zombie. A grandmother thought to suffer from mental illness predicts the future. Car trouble leads to an encounter with an angel. A chief must calm a volcano before it destroys his village. A human tries to dissuade elves and dwarves from going to war. A bride confronts deception in an effort to reunite with her bridegroom. A boy encounters superhuman army ants that escape from a military laboratory and move into his bedroom closet.
These stories and more are featured in Real Dreams: Thirty Years of Short Stories, a collection of 15 short stories written between 1981 and 2011. The stories are from multiple genres with some common themes, including hope, dreams, light, darkness, perseverance, and spirituality, wrapped up in some novel ideas. Enjoy these diverse and timeless works three decades in the making.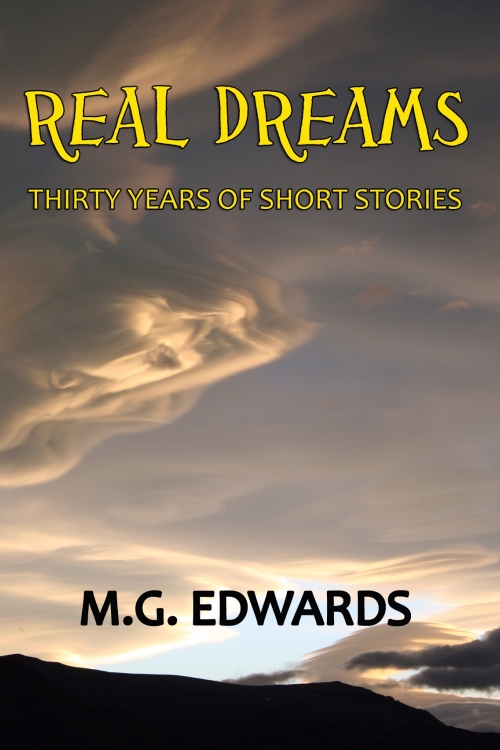 About the Stories
Vichy
The Ballick Eye
Evil | Live
The Grandma Conspiracy
Room G-13
The Factory Worker in the Corner Office
Saved by Hope
Mysterius, Lord of the Unknown
How Little Big Chief Calmed the Mountain
The Emissary's Battle
Kirche and the Mirror
Suits
Verda
G.I. Ants
High Flying Deutschman
Real Dreams: Thirty Years of Short Dreams is available through Amazon Kindle Select and in print.
[table id=7 /]
More about Real Dreams