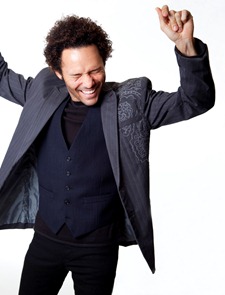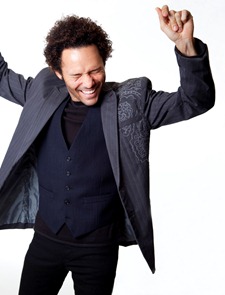 World Adventurers' blog just passed 50,000 hits! Thank you, dear readers, search engines, and cross-posters, for your support. I'm happy to see readership pick up again after years of neglect and a transition from Windows Spaces Live, Microsoft's now-defunct blogging site, to WordPress.
Once upon a time, this blog was very popular with more than 350,000 hits and was featured regularly by Microsoft on MSN at a time when blogging was far less ubiquitous. Then, readership declined when I took a break in 2008-09 and Spaces Live faded to extinction. I started blogging again after moving to WordPress in late 2010, and World Adventurers made a roaring comeback this year.
I first started blogging in December 2004 as a way to update family and friends about life overseas. This site has evolved since then in ways I could not have envisioned. Among the 875 posts published on a range of topics from travel, politics, sports, finance, and culture, my travelogues have been by far the most popular.
Most hits on WordPress have come in the past six months with readership rising at a steady clip. In April, this blog had almost 11,000 hits after WordPress featured my article about Zambia on Freshly Pressed. Many thanks for the nod!
If you're a blogger and are looking to increase your readership, consider these suggestions that helped World Adventurers get its groove back.
1. Post regularly. Make an effort to post new content at least once or twice each week. It doesn't have to be much, but make it worthwhile to your readers. I try to blog about something I think is interesting or timely two-to-three times per week. It may be counter-productive to post too frequently. Readers may not be able to keep up with you.
2. Find a niche. I used to blog about a variety of topics but found that readers were more interested in my posts on travel and culture, so I specialized. I still publish the occasional post on another topic, such as my monthly "Thoughts & Sayings" posts, but try to limit them to a handful each month. You're more apt to build a following if you focus. Blog about what interests you and your areas of expertise. Chances are, you'll find some avid readers who will appreciate your insights.
3. Time your posts. Note where your readership spikes and publish posts when they occur. I found that my readership is highest during the week and drops off on Friday and Saturday. Monday is my preferred day to post.
4. Announce your posts. If you're on Facebook, Twitter, and/or other social media sites, share the link with your fans or followers. Give them a reason to visit your blog by personalizing the announcement. A "hook" or clever phrase works well, but don't promise more than you can deliver.
5. Add photos and clip art. My travelogues are popular because I add photos. The adage that a picture says 1,000 words is generally true. Unless you're posting prose or poetry, consider enhancing your blog post with quality images. Clip art used with permission can spruce up your writing. If you add links or pins to popular social media sites like Pinterest, it's imperative that you have an image to appeal visually to potential readers.
6. Use tags. Adding tags (metadata) searchable by Google and other search engine helps increase blog readership by targeting readers searching for topics related to your blog. The more specific the tag, the better. For example, my "Top Ten to Do in Korea" post ranks high in search results because I used variations of the terms "Korea top ten" and "Korea things to do" rather than simply "Korea." This helps distinguish it from other online information about Korea.
7. Be responsive. When someone shows interest in your blog post by commenting on it, respond to them. Thank them for visiting your blog. They're more likely to visit again. Even better, show interest in their blog by following it, and chances are they may follow back. The stronger the relationship you have with your readers, the more likely they are to get to know you and refer your blog to others.
8. Cross-post blog links. Interact with other bloggers and exchange links. Posting your blog's link to other sites with permission drives traffic between blogs. Other readers will be more likely to discover yours if they find a link to it. It's a two-way street. You should reciprocate by inviting other bloggers to post links to their blogs on yours.
The following posts on World Adventurers have been the most popular in the past two years. A mixture of older and newer posts, they reflect an ongoing interest in travelogues, current events, information about the Foreign Service, and "hot" topics.
1. Top Ten Things to See in Zambia (with Photos)
2. I Am No Longer A Foreign Service Officer
3. Top Ten Things to Do in Korea
4. Hooker Hill
5. Top Ten Things to Do in Korea (with Photos)
6. Bangkok Flooding Update with Photos
7. What is a Foreign Service officer?
8. Bangkok Flooding: Aerial Views of the Flood (part one)
9. The Kilimanjaro Sign–Old and New
10. Bangkok Flooding: Aerial Views of the Flood (part three)
12. Bangkok Flooding: Views from Rama IV Bridge
13. Do Not Enter
14. I Survived Eating Pufferfish
15. M.G. Edwards
Thanks again to everyone who stopped by to visit World Adventurers! Without readers like you, I wouldn't have a reason to blog.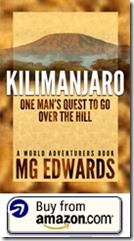 M.G. Edwards is a writer of books and stories in the mystery, thriller and science fiction-fantasy genres. He also writes travel adventures. He is author of Kilimanjaro: One Man's Quest to Go Over the Hill, a non-fiction account of his attempt to summit Mount Kilimanjaro, Africa's highest mountain and a collection of short stories called Real Dreams: Thirty Years of Short Stories. His books are available as an e-book and in print on Amazon.com and other booksellers. He lives in Bangkok, Thailand with his wife Jing and son Alex.
For more books or stories by M.G. Edwards, visit his web site at www.mgedwards.com or his blog, World Adventurers. Contact him at me@mgedwards.com, on Facebook, on Google+, or @m_g_edwards on Twitter.
"Grooving" image courtesy of Microsoft.
© 2012 Brilliance Press. All rights reserved. No part of this work may be reproduced or transmitted without the written consent of the author.