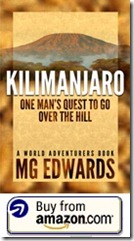 This is the first in a five-part series about Ayutthaya, Thailand and the Ayutthaya Historical Park, a UNESCO World Heritage Site. This article gives an overview of the City of Ayutthaya and its history. The others will feature four of its most important sites: Wat Chaiwatthanaram; Wat Phu Khao Thong; Wat Mahathat; and Wat Yai Chai Mongkon. They should give you a taste of what this amazing place has to offer.
In August 2012, I visited Ayutthaya, the site of the former capital of Thailand (also called Siam or Krung Tai) during the Ayutthaya Kingdom period. Established in 1350, the capital at its height in 1605 ruled an area that included Thailand, Cambodia, Laos, and parts of Burma (Myanmar) and China. The city was destroyed in April 1767 after a 14-month siege by Burmese invaders. Most of its buildings were reduced to rubble and its treasures looted or destroyed. The threat of a Chinese invasion at home forced the Burmese army to retreat a few months later, leaving Thailand decimated until the country reunified in December 1767 and a new capital was established in Bangkok (then-Thonburi).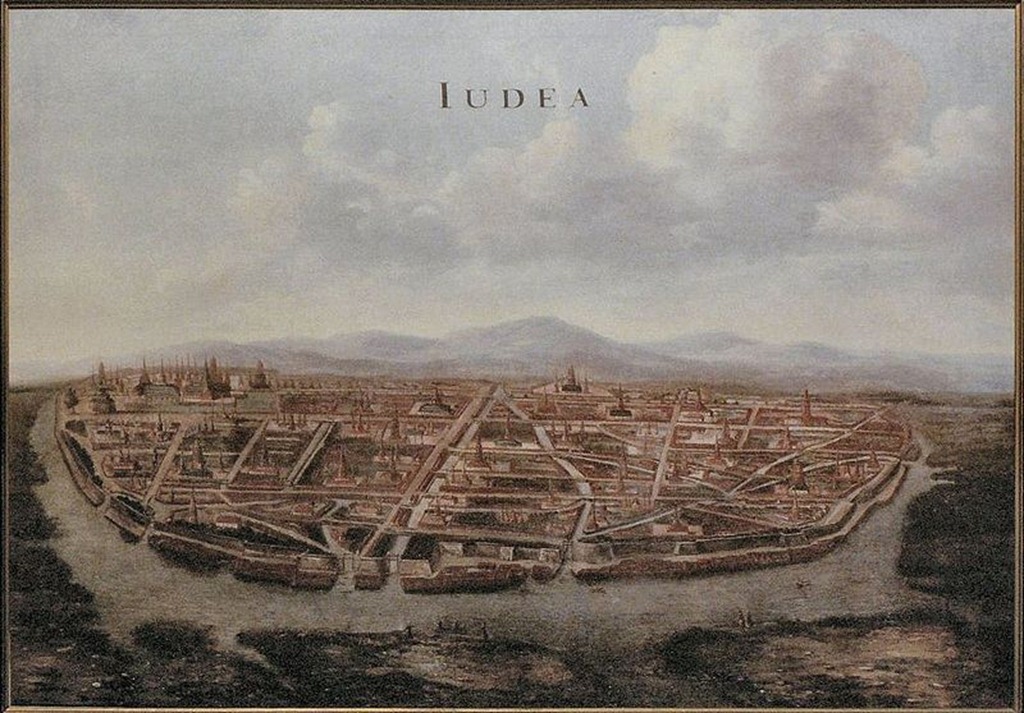 In 1991, UNESCO named Ayutthaya a World Heritage Site and designated 15 sites in the city of significant historical value. These included Wat Ratchaburana; Wat Mahathat; Wat Phra Sri Sanphet; Wat Phra Ram; Wat Lokayasutha; Wiharn Phra Mongkhon Bopit; Wat Lokayasutha; Wat Yai Chai Mongkon; Phra Chedi Suriyothai; Wat Phanan Choeng; Wat Chaiwatthanaram; Ayutthaya Historical Study Centre; Japanese Settlement; Wat Phu Khao Thong; and the Elephant Camp (Kraal). Most are located on or around an island in the city center surrounded by the Chao Phraya River.
Some sites have partially restored temple ruins, such as the gorgeous Wat Chaiwatthanaram.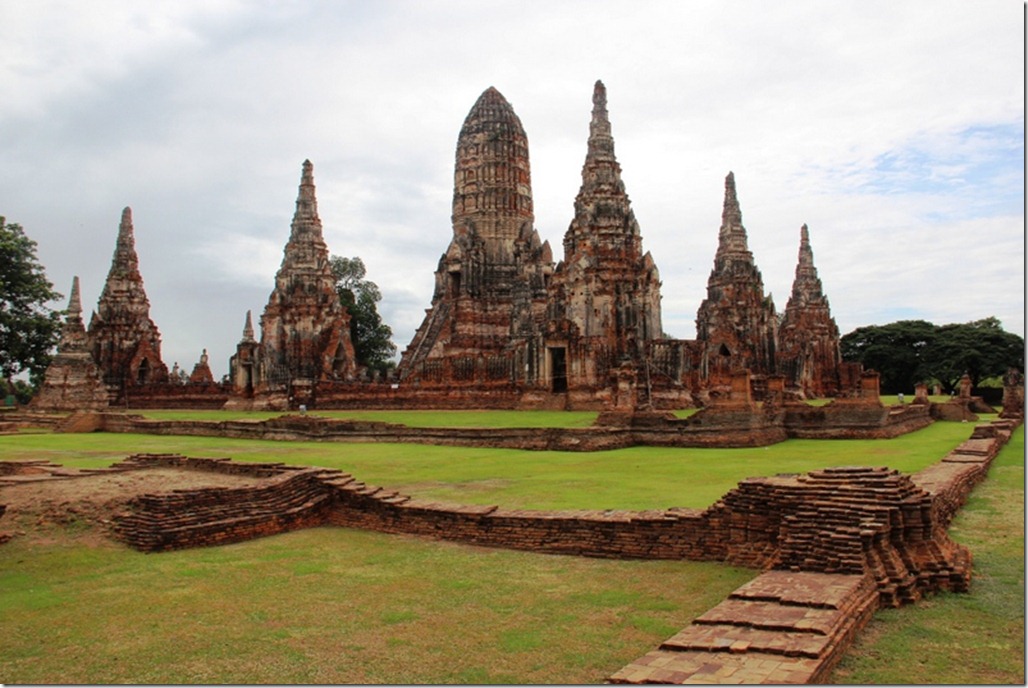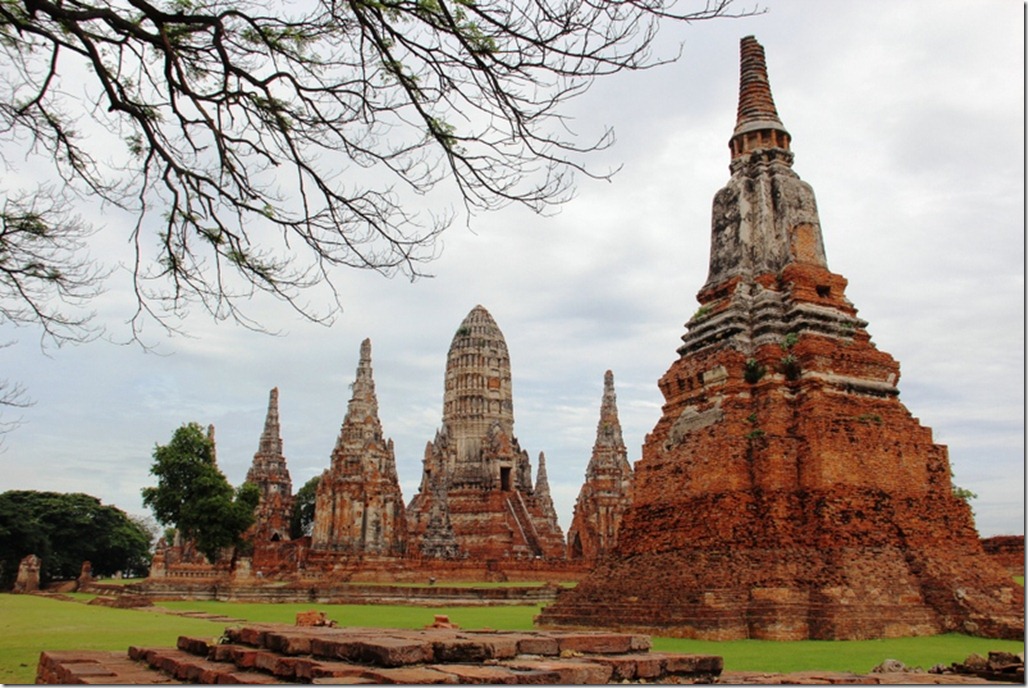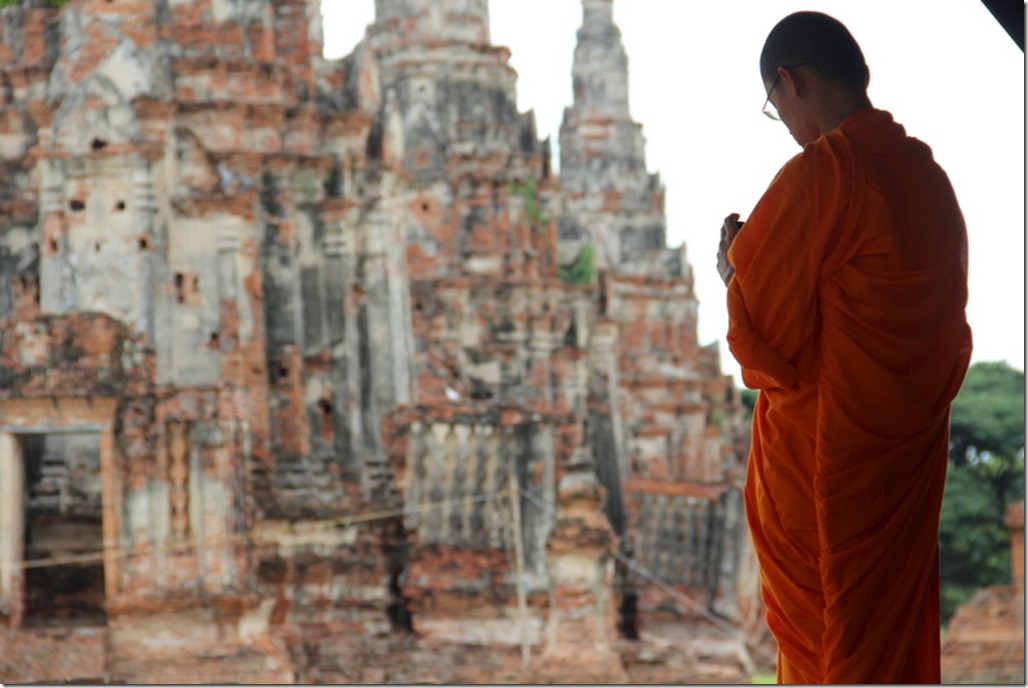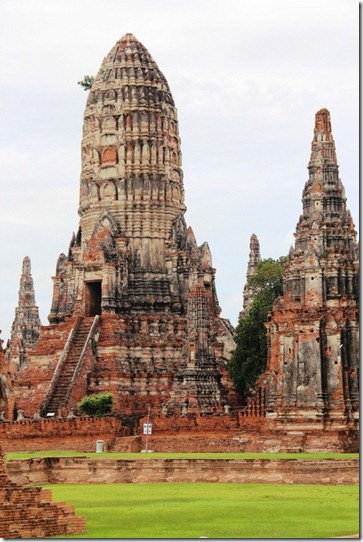 Wat Mahathat, a former Buddhist monastery and one of the largest sites in Ayutthaya Historical Park, is well known for the stone Buddha's head stuck in a banyan tree on the grounds. Experts believe that the artifact was either abandoned by thieves or fell from a statue after the temple was destroyed.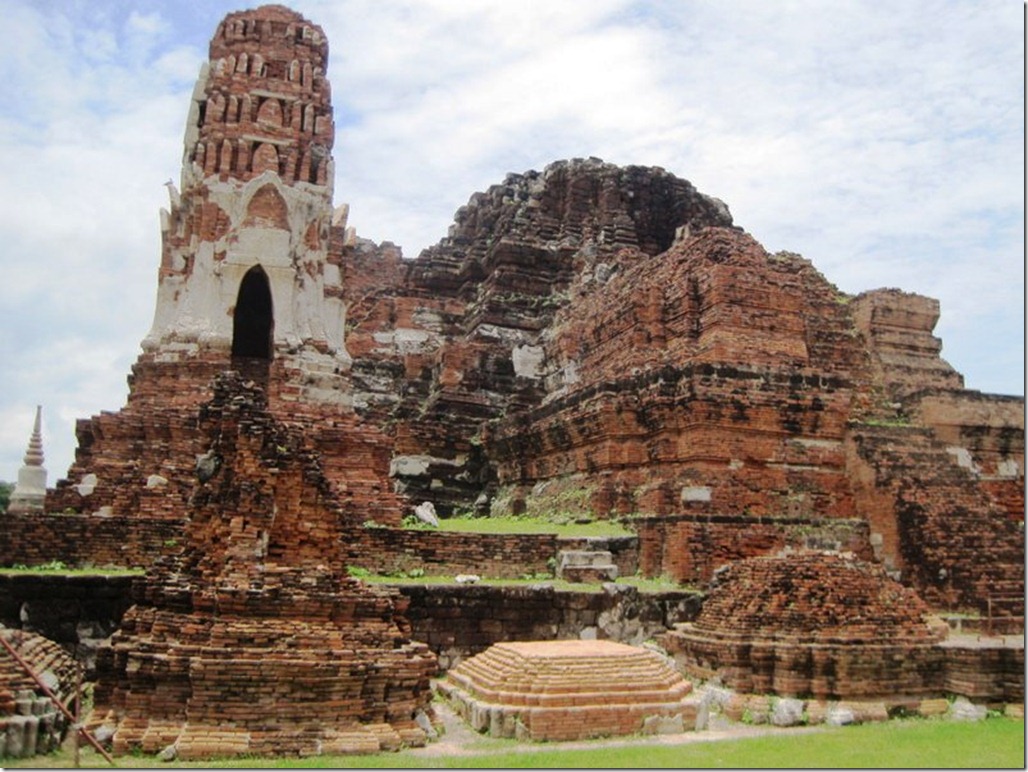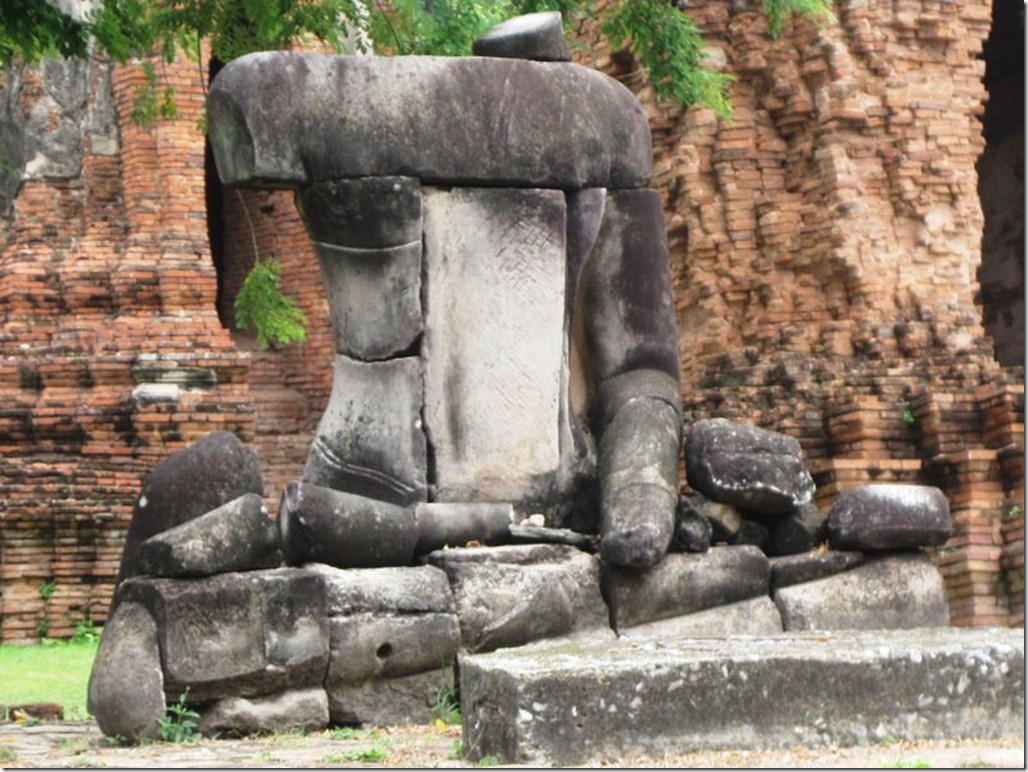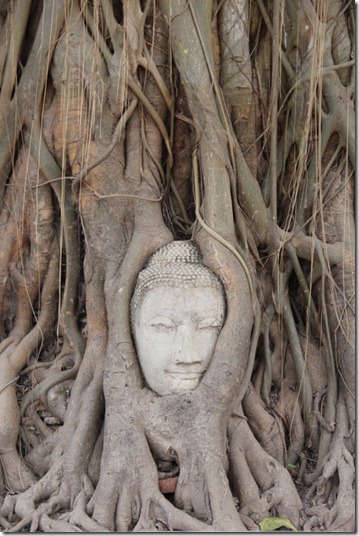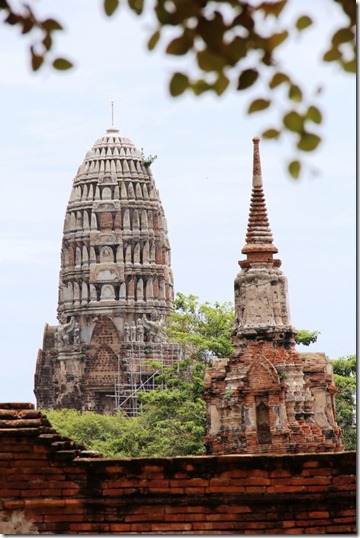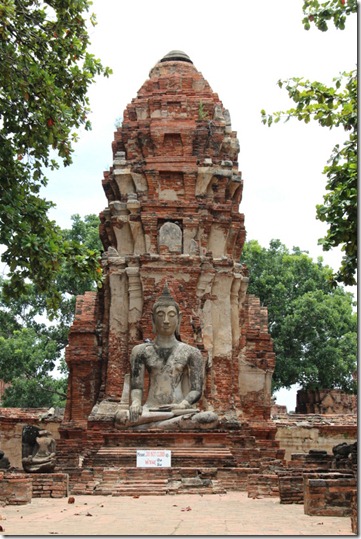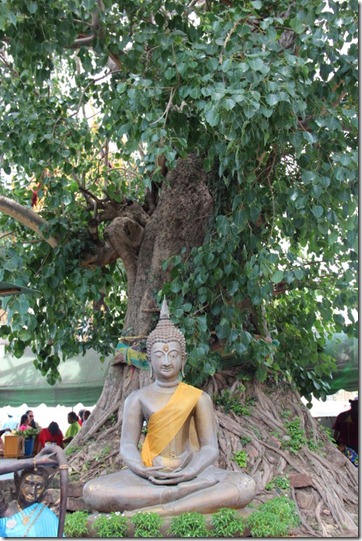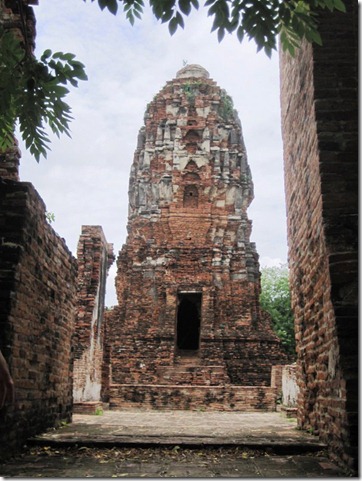 Other ancient structures such as Wat Yai Chai Mongkon, a restored temple famous for its reclining Buddha, are still in use. Ruined prang (towers) and stupa or chedi (monuments) offer glimpses of Ayutthaya's once-glorious past.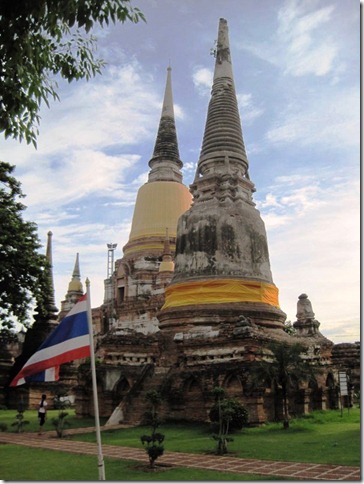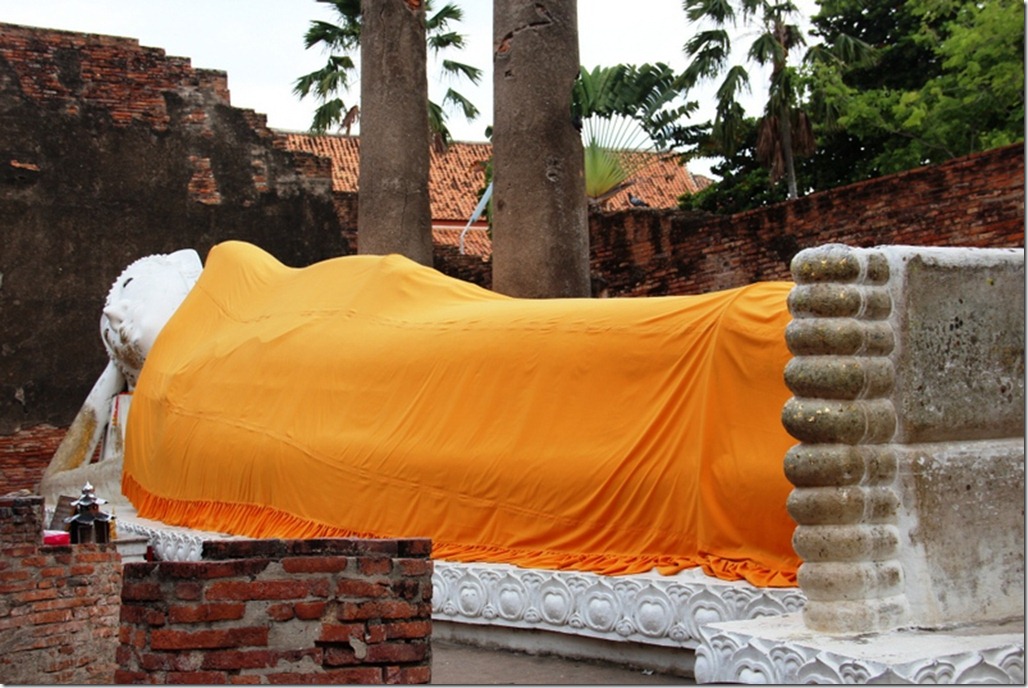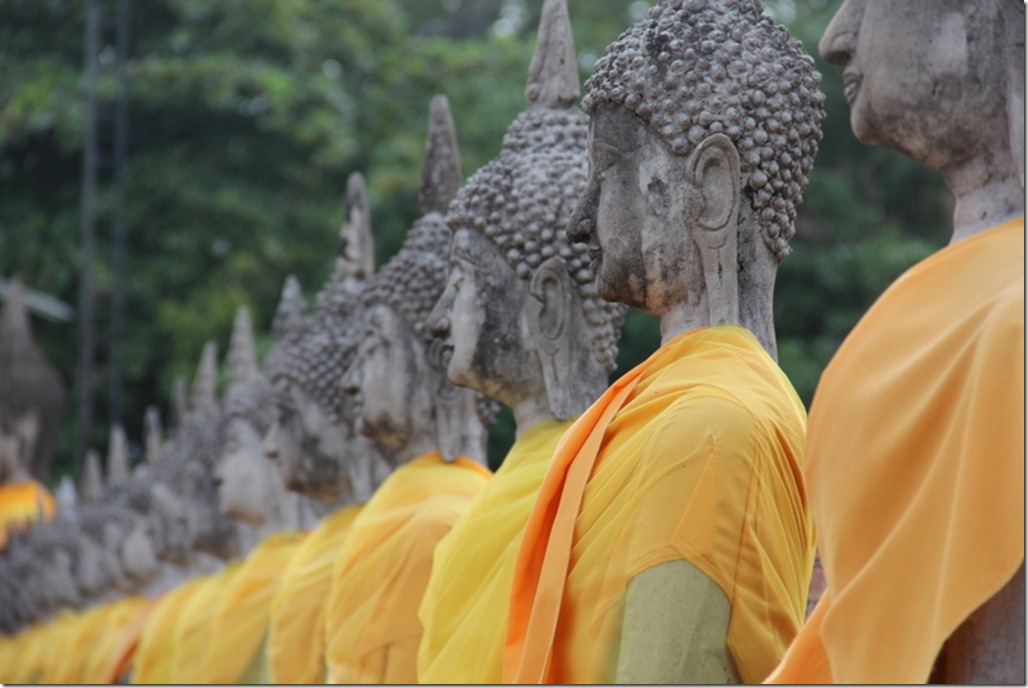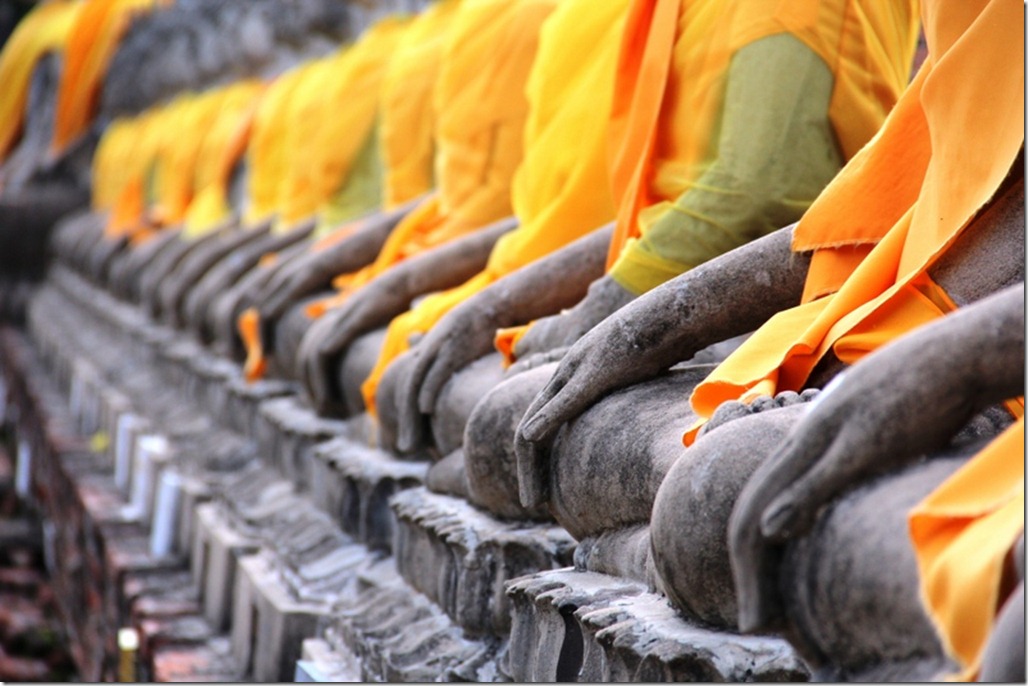 Wat Phu Khao Thong is another monastery dating back to the Ayutthaya Kingdom period that has been renovated and is still in use today.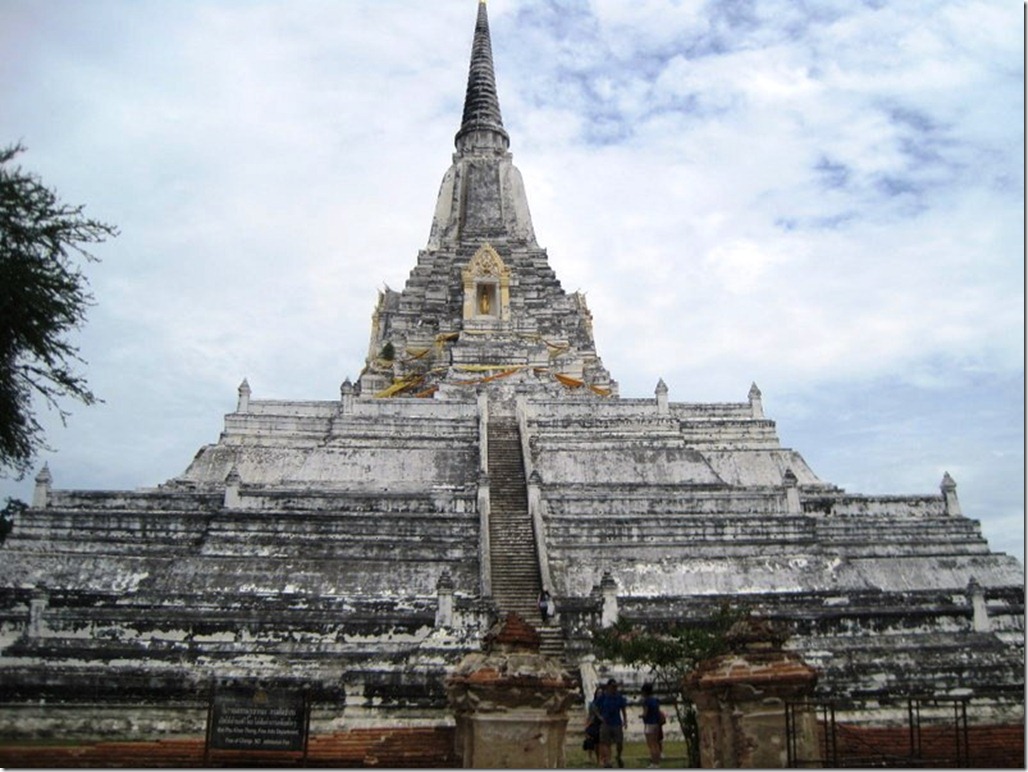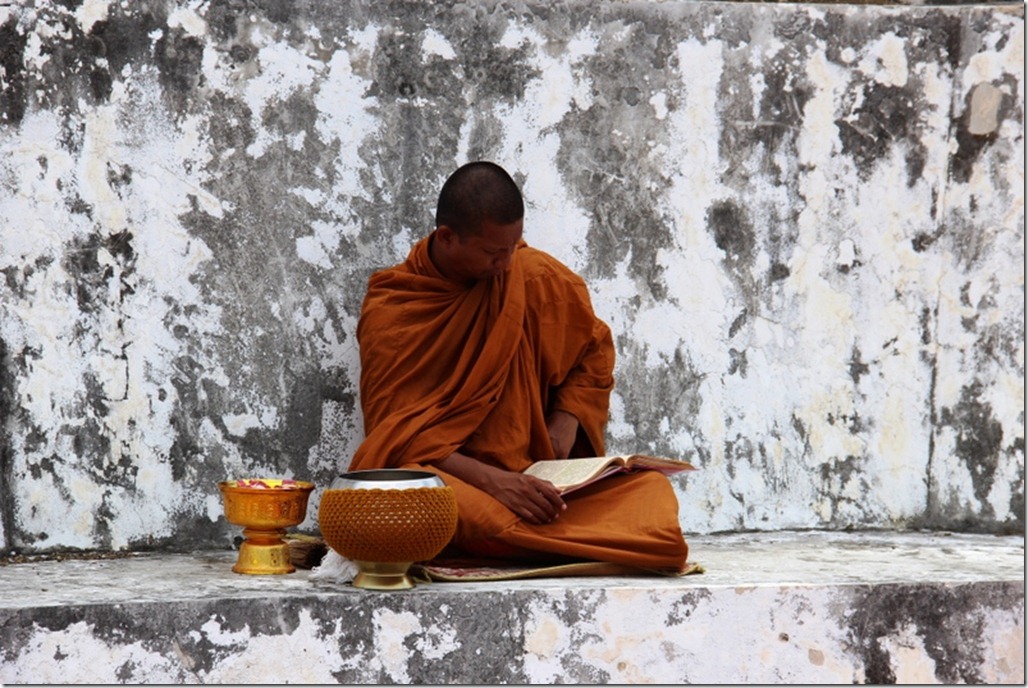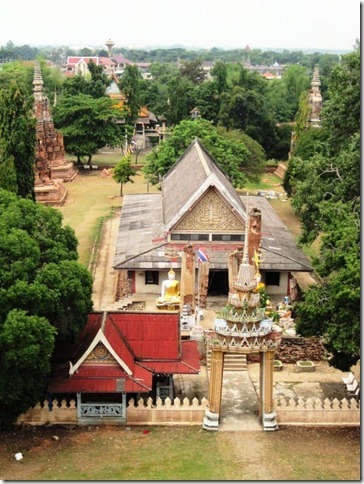 Ayutthaya is a two-hour drive north of Bangkok (in good traffic) via an expressway from downtown Bangkok. It's a great daytrip for those who want to explore Thailand's past and the Ayutthaya Kingdom's influence on Thai culture. The city of about 60,000 inhabitants is relatively compact and easy to navigate.
With many historical structures scattered throughout the city, Ayutthaya is a wonderful place to savor Thailand while you're driving from site to site. Check out the beautiful countryside and the shallow (and somewhat muddy) Chao Phraya River that winds its way through the city on its way to the Gulf of Thailand.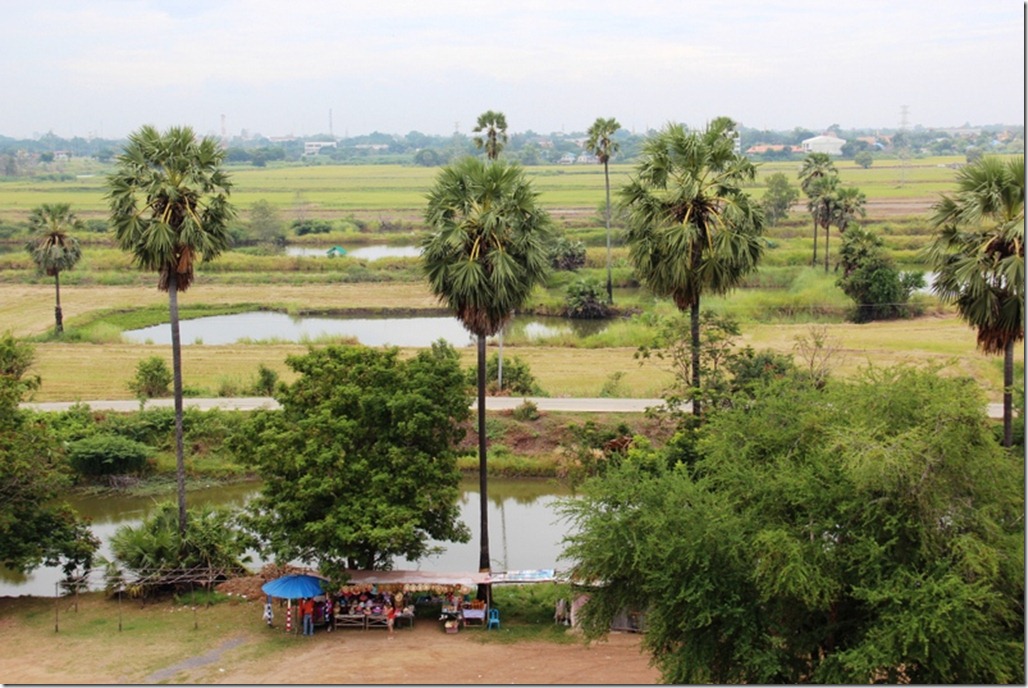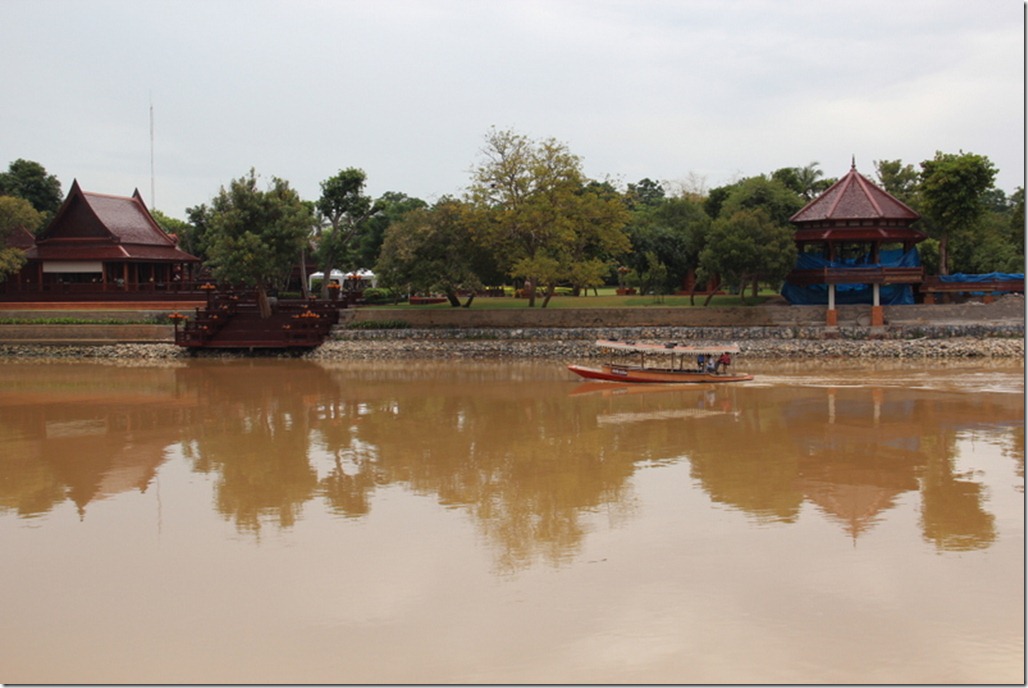 Stop in the city center for lunch. The Amporn Shopping Centre and Chao Phrom Market have a variety of dining choices ranging from Thai to western cuisine.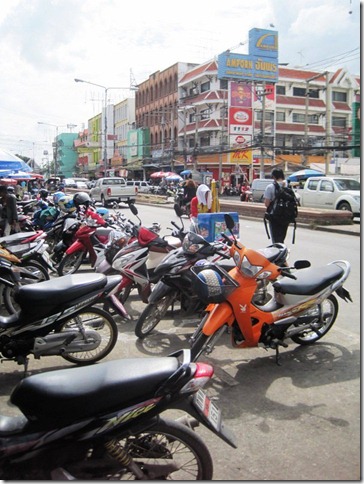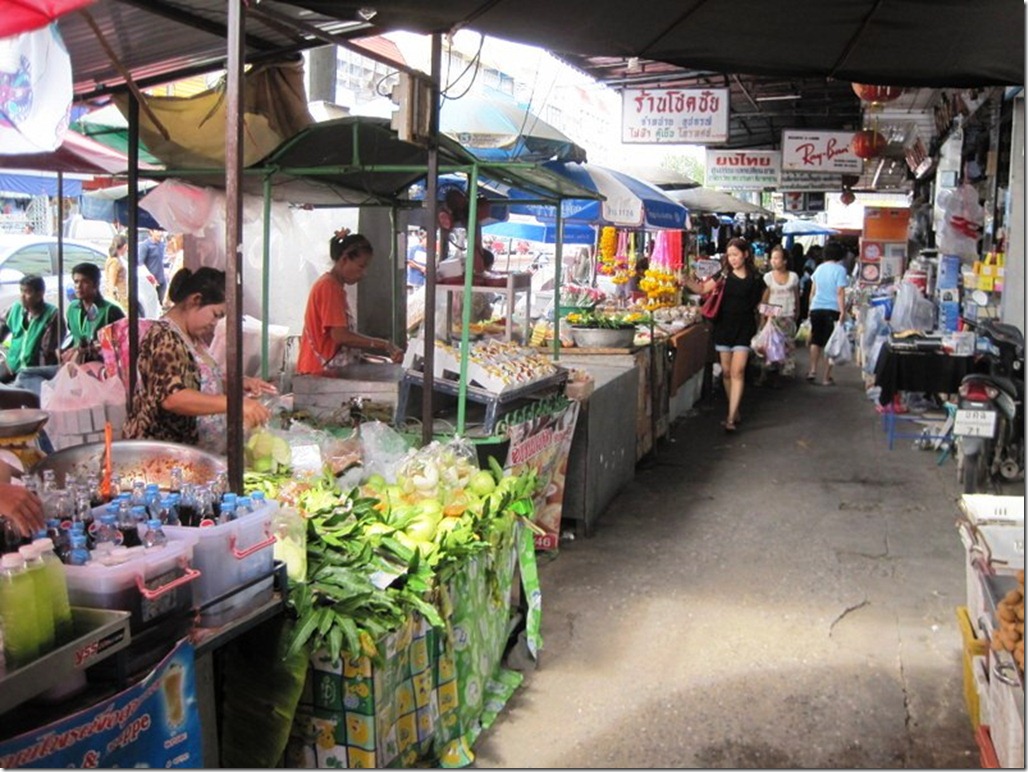 Browse the local markets and try some fruits or snacks. The aging Chao Phrom Market is an authentic Thai market, gritty but fascinating. The contemporary Ayodhya Floating Market on the outskirts of town is a touristy place with elephant rides and staged re-enactments of the Burmese invasion. While it may feel kitschy and commercialized, it's a fun place to end the day with a meal and some souvenir shopping. It's different than the Ayutthaya Klong Sa Bua Floating Market, a better-known floating market that was closed when I visited but will reopen in October 2012.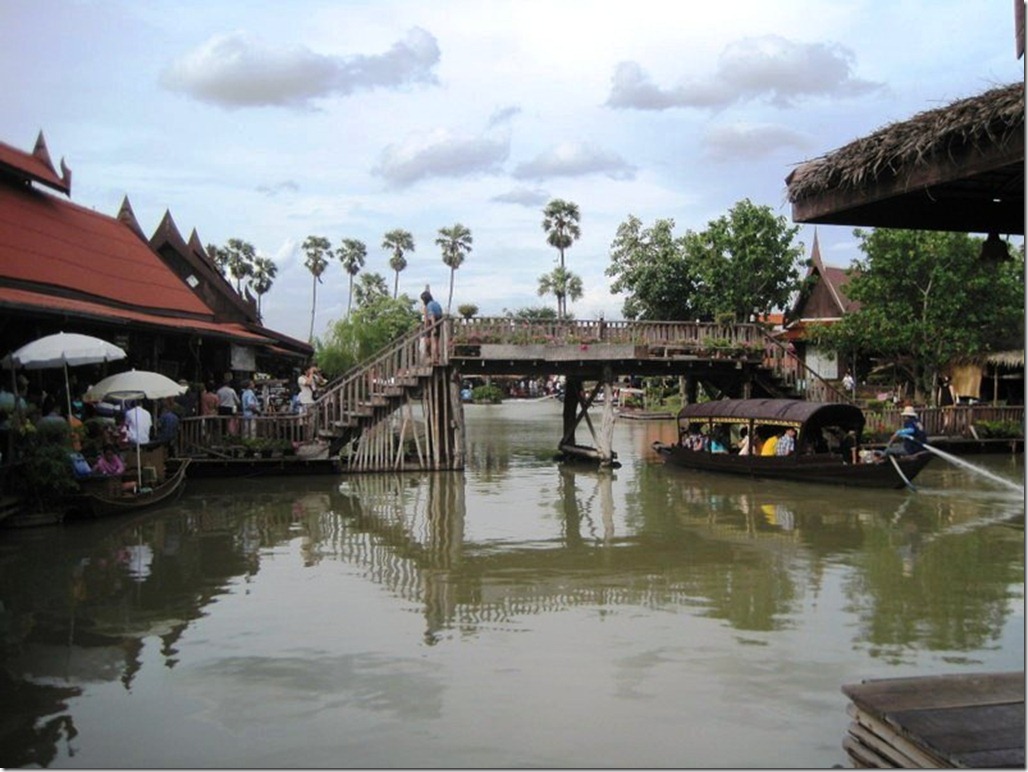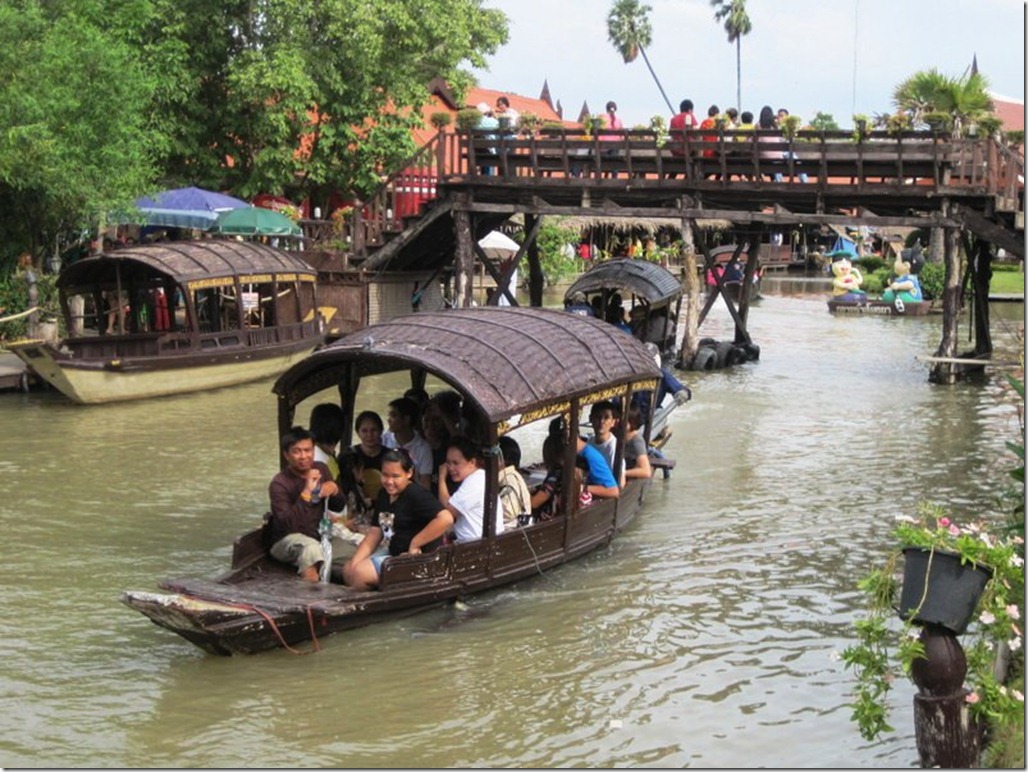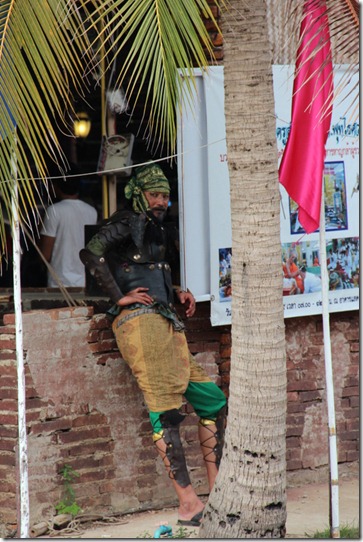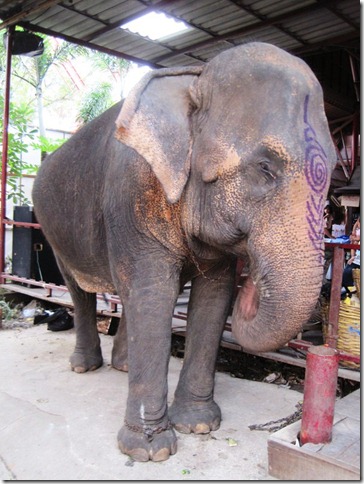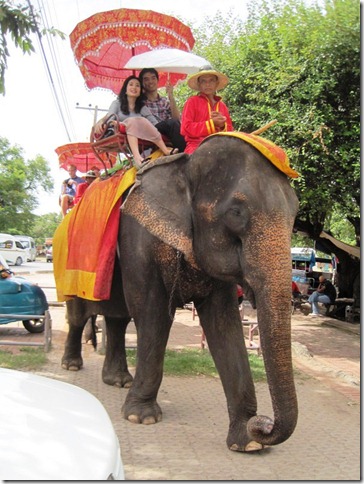 Ayutthaya's historical sites would have been in much better condition had they not been destroyed in 1767 — consider how well preserved its peer, the Independence National Historic Park in Philadelphia, Pennsylvania is — but many still stand as a testament to the former majesty of this ancient capital.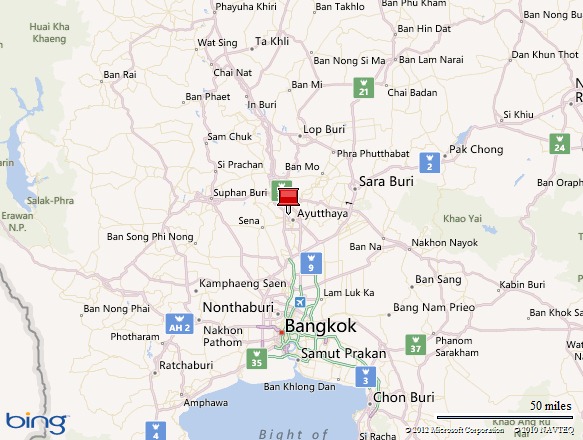 More About Ayutthaya, Thailand
Click here to read about Wat Chaiwatthanaram, the ruin of a former Buddhist temple
Click here to read about Wat Phu Khao Thong, a historical Buddhist monastery
Click here to read about Wat Yai Chai Mongkhon, a historical Buddhist monastery
Click here to read about Wat Mahathat, the ruin of a former Buddhist temple
Visit Ayutthaya Historical Research for more in-depth information about historic Ayutthaya.
The photo of the historical painting of Ayutthaya was used with permission from Wikipedia.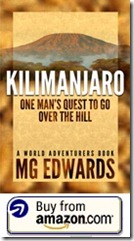 M.G. Edwards is a writer of books and stories in the mystery, thriller and science fiction-fantasy genres. He also writes travel adventures. He is author of Kilimanjaro: One Man's Quest to Go Over the Hill, a non-fiction account of his attempt to summit Mount Kilimanjaro, Africa's highest mountain and a collection of short stories called Real Dreams: Thirty Years of Short Stories. His books are available as an e-book and in print on Amazon.com and other booksellers. He lives in Bangkok, Thailand with his wife Jing and son Alex.
For more books or stories by M.G. Edwards, visit his web site at www.mgedwards.com or his blog, World Adventurers. Contact him at me@mgedwards.com, on Facebook, on Google+, or @m_g_edwards on Twitter.