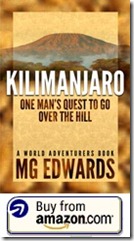 Palio Khao Yai is an Italian-themed shopping center in the heart of Thailand's wine country. Located near Khao Yai National Park two hours northeast of Bangkok, Palio is an Italian-style enclave that's light years from Thailand. It is nestled amid vineyards, dairy farms — yes, dairy farms — upscale housing developments, organic Thai villages, hotel resorts, and a smattering of Buddhist temples. The area is one of the more eclectic I've seen.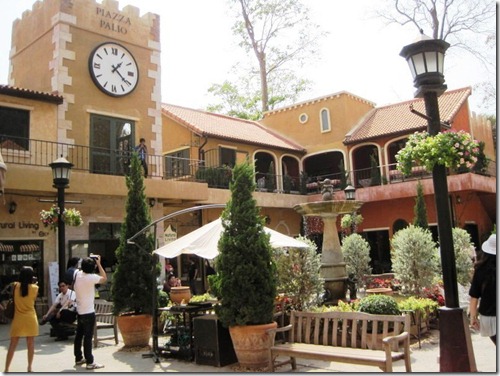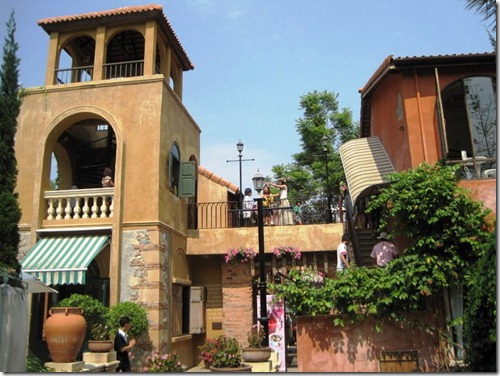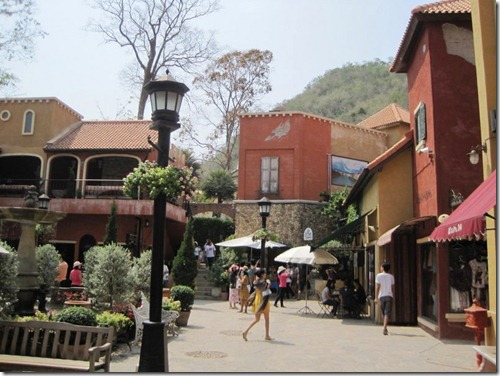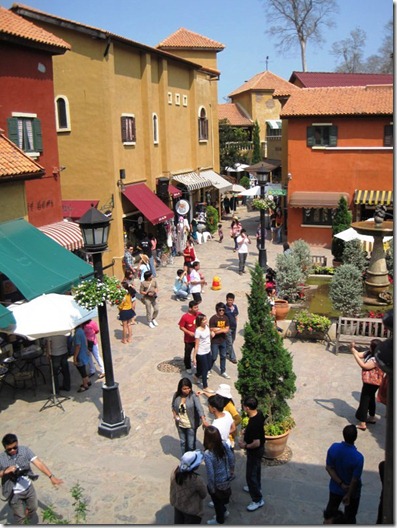 The "Italian village" features more than 100 stores and restaurants on pedestrian streets and alleyways that radiate like wheel spokes from the center, Piazza Palio. The developers went out of their way to recreate the feeling of wandering through a small town in Tuscany, complete with a clock tower, baroque-style buildings covered in ivy, a manicured garden, and a replica of the famous Bocca della Verità ("Mouth of Truth") carving in Rome.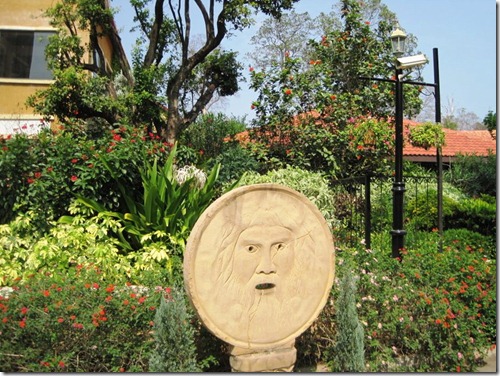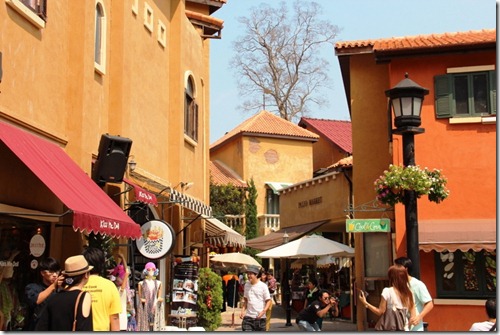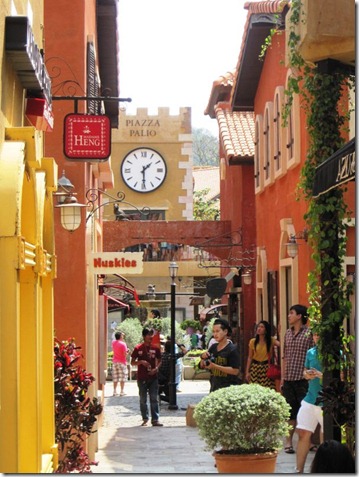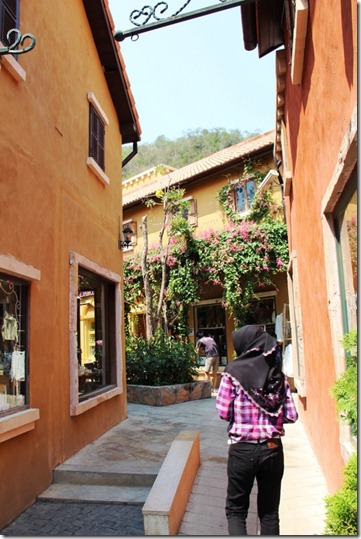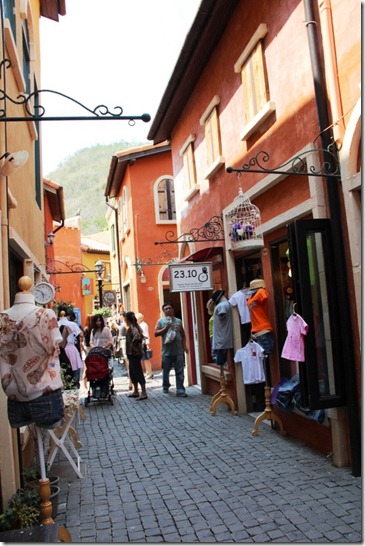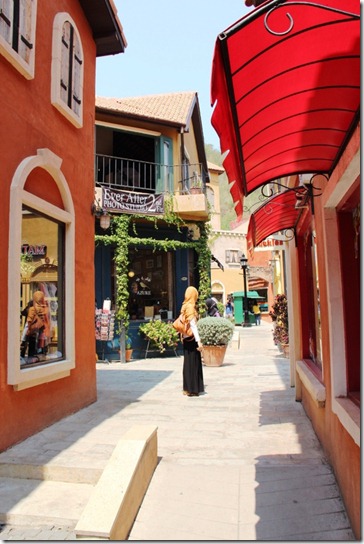 It would be easy to forget that you're in Thailand as you walk through Palio were it not for the "newness" of the place, the diverse, mostly Asian, crowds, and the kitschy souvenirs and attractions that you would be hard-pressed to find in rural Italy — like toilet paper dispensers shaped like bums and clowns making balloon art.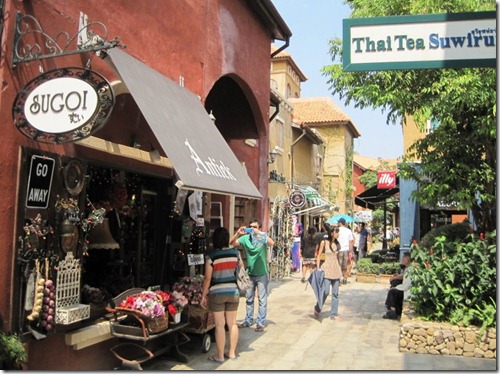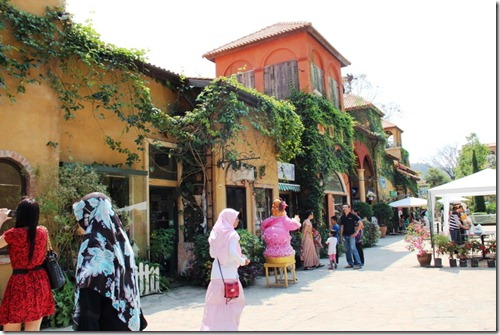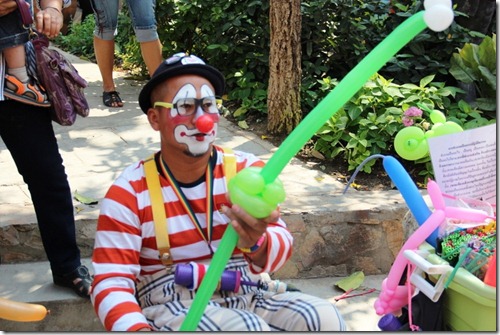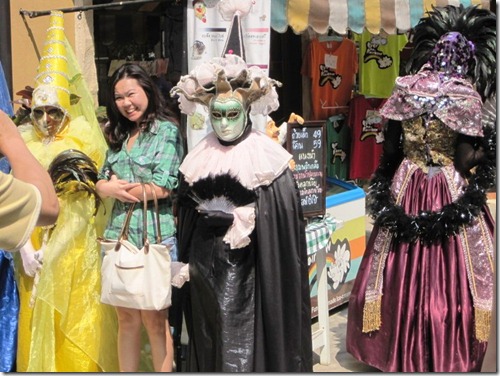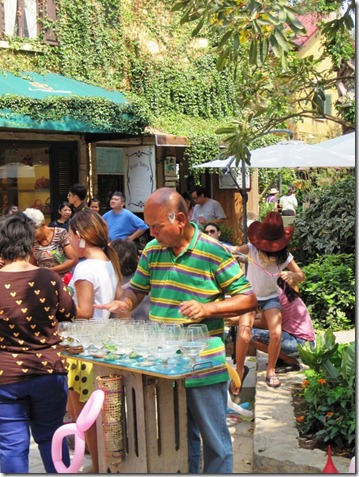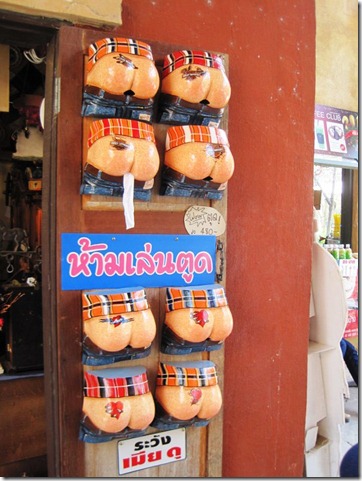 Palio is a place that bears little resemblance to Thailand. Nevertheless, the hot, subtropical weather that drives you to have a cool drink at one of the sidewalk cafés is a reminder that you're nowhere near the Mediterranean.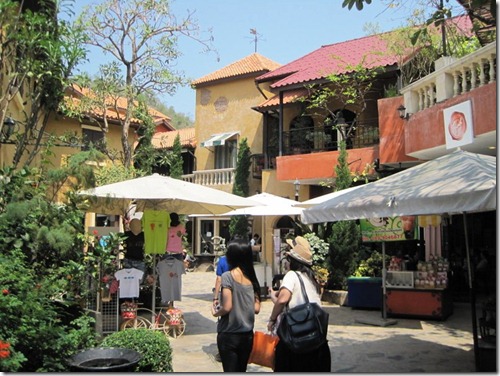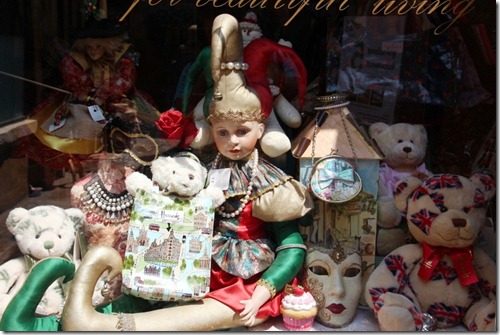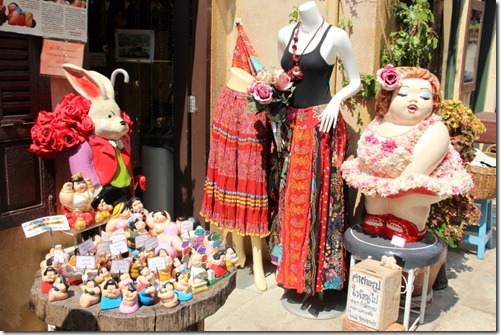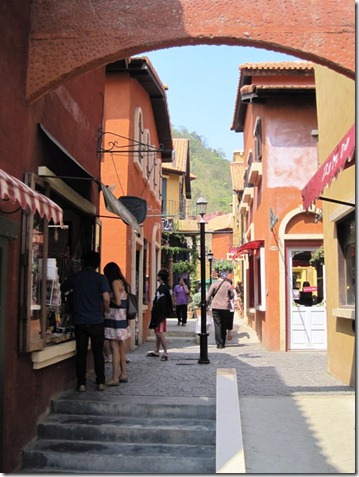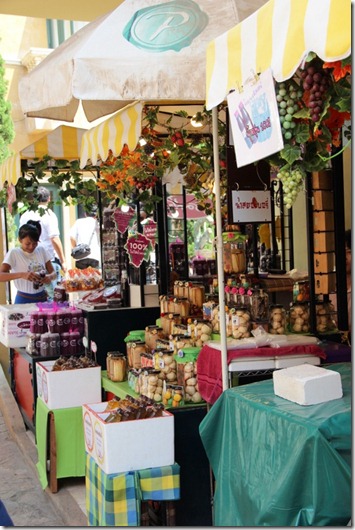 Palio, which opened in early 2010, is reportedly co-owned by two local investors, Juladis and Primo Posto. Juladis also owns the Juladis Khao Yai Resort near Palio. Primo Posto is another, smaller Italian style restaurant, café, and shop closer to Khao Yai National Park.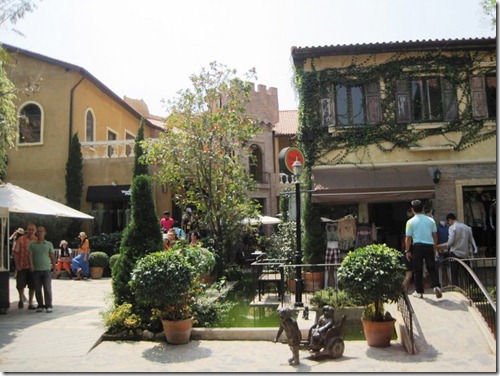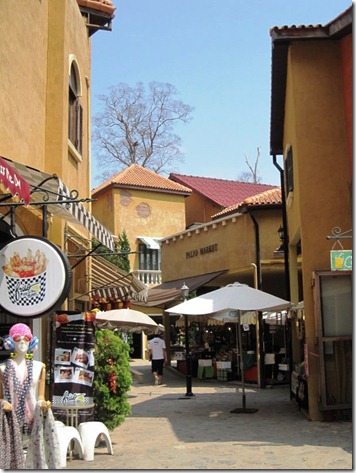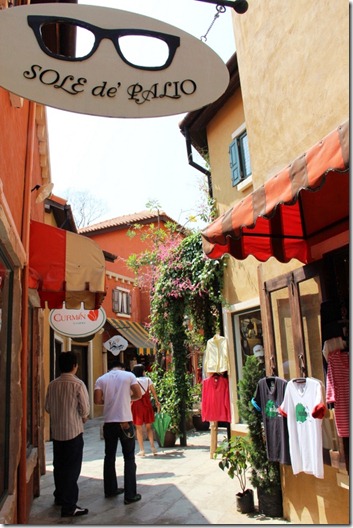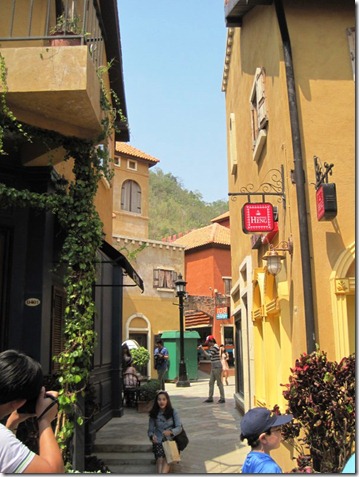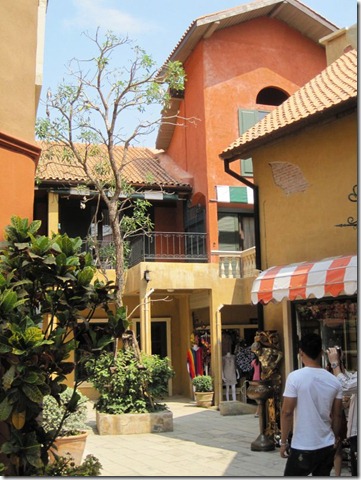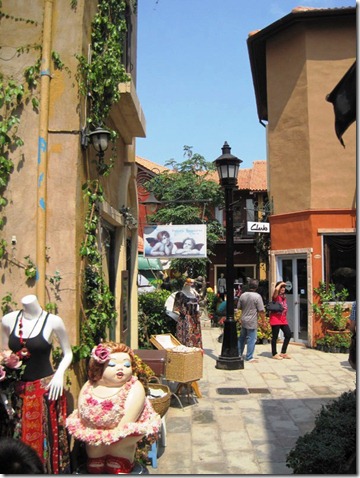 Palio's Italian theme blends in with the many faux European housing developments and resorts that have sprung up in the Khao Yai area. PB Valley, Thailand's largest winery, and other vintners add to the Tuscan ambiance with vineyards that grow shiraz, tempranillo, chenin blanc and columbard grape varietals capable of producing quality wines in the subtropics. The area has become a draw for retirees or those who want to get away — but not too far — from Bangkok. Palio is not only a tourist attraction but a place where transplants can conveniently enjoy a good meal or shop.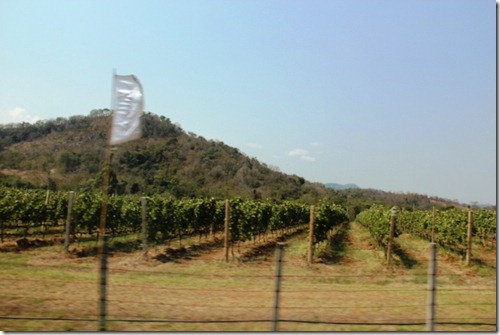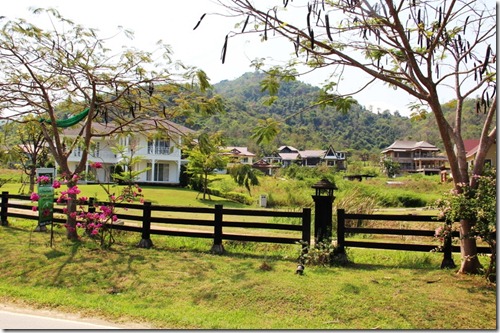 Palio is a novelty for foreigners and Thais alike. While it could never take the place of a visit to an authentic Italian village, it's an easy getaway from Thailand in the middle of Thailand.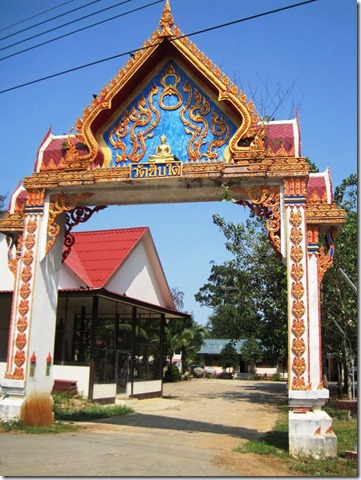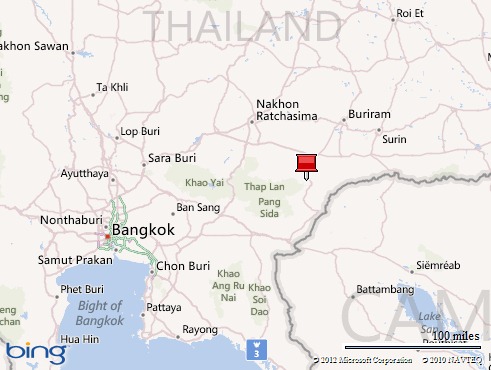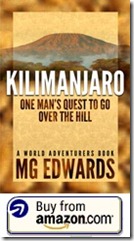 M.G. Edwards is a writer of books and stories in the mystery, thriller and science fiction-fantasy genres. He also writes travel adventures. He is author of Kilimanjaro: One Man's Quest to Go Over the Hill, a non-fiction account of his attempt to summit Mount Kilimanjaro, Africa's highest mountain and a collection of short stories called Real Dreams: Thirty Years of Short Stories. His books are available as an e-book and in print on Amazon.com and other booksellers. He lives in Bangkok, Thailand with his wife Jing and son Alex.
For more books or stories by M.G. Edwards, visit his web site at www.mgedwards.com or his blog, World Adventurers. Contact him at me@mgedwards.com, on Facebook, on Google+, or @m_g_edwards on Twitter.
© 2012 Brilliance Press. All rights reserved. No part of this work may be reproduced or transmitted without the written consent of the author.