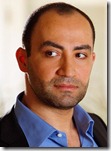 The Next Big Thing Blog Hop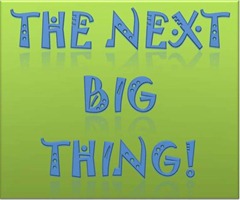 I've been tagged by colleagues to write about "The Next Big Thing" I'm planning to publish and answer ten interview questions about my next work in progress (WIP). I also have to tag five other authors and ask them to do the same.
I can't think of a better way to kick off the New Year than to mention my upcoming book releases. If I publish some of them in 2013, I will consider it a successful year.
A Great Big Thanks
A big thank you to esteemed authors and friends Katheryn Lane and Jill Paterson for tagging me.
Katheryn is a romance writer living in the Middle East. Author of The Royal Sheikh and Her Latin Lover, she's currently working on a book called The Desert Sheikh. It's a trilogy of three stories:  Kidnapped by the Sheikh; Married to the Sheikh; and The Sheikh's Son. All the best, Katheryn, penning The Next Big Thing!
Jill is a mystery writer and author of The Celtic Dagger and Murder At The Rocks, both part of the Fitzjohn Mystery Series. She lives in Australia, is an avid reader, loves the theater, traveling, and delving into her family's genealogy. Her forthcoming novel Once Upon A Lie will be the third book in the Fitzjohn Mystery Series. All the best, Jill, with your newest novel. May it be Big!
How the Blog Hop Started
I always enjoy researching the origins of "blog hops" and awards that pass from blogger to blogger like wildfire. "The Next Big Thing Blog Hop" was created by writer and poet Zoe Brooks in August 2012, on She Writes, a "community, virtual workplace, and emerging marketplace for women who write, with over 20,000 active members." Brooks wrote in her kick-off post:
Remember how when you were a kid if you were tagged in the playground you might have to do a forfeit and then tag someone else? Well that's what happens in The Next Big Thing.
Judging by the dozens of "The Next Big Thing" posts that turned up on a Google search, the blog hop has certainly caught on. With each writer tagging five more to blog about "The Next Big Thing," it's clear why the blog hop itself is fast becoming a Big Thing.
Congratulations, and thanks Zoe. I can't join She Writes but appreciate your effort to promote recognition for authors and bloggers.
I believe that credit for the green logo that's circulating with the blog hop goes to author Sheila Deeth.
My Next Big Thing
I have several projects in work set to release this year, but here's one that may just be my "Next Big Thing." I rearranged the questions to make the responses more cohesive.
1) What is the working title of your next book?
Hyperlink (Book One of the Cyber Series)
2) What is the one-sentence synopsis of your book?
A suburban wife and mom aspiring to be a crime novelist clicks on an Internet hyperlink while doing research for her book and unleashes a malicious cyber-attack that drags her into a dangerous game where every unwilling choice is a life-and-death decision.
3) What other books would you compare this story to within your genre?
Some aspects of the book may be reminiscent of Stieg Larsson's Millennium Trilogy, whose protagonist, Lisbeth Salander, is a talented computer hacker. It also has some shades of the movies Firewall and The Box.
4) Where did the idea come from for the book?
The idea for Hyperlink and the Cyber Series came to me in a dream. I dreamt of a vicious cyber-attack that blurred the line between the online and real world. Startlingly, this is a phenomenon that's starting to emerge in real life.
5) Who or what inspired you to write this book?
A dream. My dreams are often filled with suspense and intrigue – not conducive to having a good night's sleep! I jot down as many as I can remember. I could have chosen others but decided to lead off with Hyperlink. It's a prelude to a trilogy about cyber-terrorism and its affect on average people.
6) What genre does your book fall under?
It's a psychological techno-thriller.
7) What actors would you choose to play the part of your characters in a movie rendition?
These actors' on-screen personas best fit the characters in Hyperlink.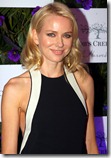 Naomi Watts would play the heroine, Caroline Watson, an aspiring writer who's struggling establish her career after years of being a stay-at-home mom. Her character is complex – strong yet insecure, optimistic yet slightly neurotic, decisive but confused. A multi-faceted actress such as Watts would do a superb job in the role. Her performance in the film The Impossible about the 2004 Tsunami has generated some Oscar buzz.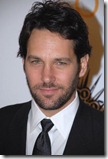 Paul Rudd would be a great candidate to play her husband, John Watson, an executive at a technology company. He's quiet and intelligent with a good heart but so ambitious and focused on his career that he that he neglects his family – until a cyber-attack threatens to destroy his world. Rudd plays an aging 40-something in the movie This is 40.

Russ Stark, a major character drawn into the story by the cyber-attack, would be played by Harry Lennix. An idealist disillusioned by the system, Russ is soft spoken with a cool demeanor but prone to take action when faced with difficult situations that may land him in trouble. Lennix is perhaps best known for portraying Commander Lock in The Matrix Reloaded and The Matrix Revolutions.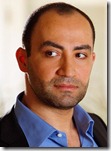 Peter Macdissi and Dominic Cooper would make great villains in Hyperlink. Macdissi portrays Luis Patiño in the HBO series True Blood. Macdissi would play the criminal mastermind in a global cyber-terrorism organization. Cooper's excellent portrayal of Uday Hussein in The Devil's Double earns him the nod as the organization's local cell operative.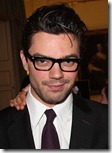 8) Will your book be self-published or represented by an agency?
I will pursue publication through an agent.
9) How long did it take you to write the first draft of the manuscript?
It's still in work and about half written. I plan to finish the draft by the end of March. I wrote a 35,000 word synopsis last year that has been a big help guiding the story.
10) What else about the book might pique the reader's interest?
One of the main premises of Hyperlink, that a malicious virus can terrorize an individual online and in real life, is startlingly true to life. News of Flame virus cyber-attack against Iran in mid-2012 was a chilling remind that cyber attacks will continue to grow and invade people's lives. The more interconnected we are, the more vulnerable we all are.
Also In Store for 2013
I also have three other books in work for 2013 and couldn't pass up this chance to mention them. They are:
Eurasia (Book Two of the World Adventurers Series)
Eurasia is a coming-of-age story about my adventures in Europe, Russia, and China for six months on the road as a college student. Preceded by Kilimanjaro: One Man's Quest to Go Over the Hill.
Zoe the Zebra (Book Two of the World Adventures for Kids Series)
A young zebra named Zoe living in the African bush joins forces with friends Barry the Baboon and Emma the Impala to protect their friend Wally the Warthog from being bullied by the Hyena Pack. Preceded by Alexander the Salamander.
Ellie the Elephant (Book Three of the World Adventures for Kids Series)
A young elephant named Ellie living in Thailand dreams of joining the elephant polo team, but her parents want her to work in the fields. It's a story about encouraging children to follow their dreams. Preceded by Zoe the Zebra; both books will be released back to back.
Tagged, You're It!
Here are five authors who are now writing "The Next Big Thing." They're encouraged to answer the same ten questions and let potential readers know what amazing stories they have in store for readers.
David C. Cassidy (http://davidccassidy.com/)
An outstanding author, blogger, and photographer from Barrie, Ontario, Canada, David is also a wonderful person with a heart of gold and a kindred traveling spirit. His 5-star rated thriller "Velvet Rain" is about a mysterious drifter on the run who confronts the perils of getting too close to others when he falls in love with a woman from Iowa. In addition to writing, David is a lover of classical music, sports, classic cars, astronomy, wine, and laughter, and many of them influence his writing.
R. M. Wilburn (http://rmwilburn.com/)
R. M. is author of the young adult magical adventure series In Search of the Nexus, featuring 12-year-old Buggy Crenshaw. Her most recent novel, Magpie & Dilly, is the first book in a sister series – A Nexus Series Tangent. R. M. can be enigmatic but has a jolly sense of humor and hails from my favorite part of the United States. That's all I will say! She's already given some of her current projects away on her website, so I know she won't mind sharing.
Gale Minchew (http://galeminchew.com/)
Gale is author of the Shadows of Destiny Saga about Analise Michaels, a high school senior who travels in her sleep, talks to angels, and is a magnet for spirits who are drawn to her pureness of heart. She can see and hear what others cannot, or perhaps that which they simply refuse to acknowledge. Gale lives with her husband and two children in East Texas. With a doctorate in Counseling Psychology, she is a licensed psychologist who work primarily with children, adults, and families. Most of all, she is one of sweetest writers I know.
Neil Low (http://www.neillow.com/)
Neil is author of the Alan Stewart and Vera Deward Mystery Series. His latest in the series is Deadly Attraction released in December 2012. Few know more about mysteries and crime than Neil, a captain with the Seattle (Washington) Police Department. The first commander of its Ethics and Professional Responsibility Section, his commands have included Night Commander, Homicide and Violent Crimes, Internal Affairs, Domestic Violence, and Sexual Assault. He is a Vietnam veteran and leads the Tigress Murder Mystery Walking Tours of Seattle's infamous crime scenes. Simply put, Neil rocks.
Van Heerling (http://www.vanheerlingbooks.com/)
Van is author of Malaika, a popular novella about an American man living in rural Kenya who develops a supernatural bond with a lioness. His latest, Dreams of Eli, released in October 2012, is Civil War-era book about southern soldier Eli West, who wakes up and discovers that he is being held captive by a brutal Union soldier. Van lives in Burbank, California and may be on the cusp of literary greatness.
Another Round of Thanks
Thanks again, Katheryn Lane and Jill Paterson. Happy New Year to everyone. May it be a great year for you with plenty of reading!
Naomi Watts photo courtesy of Eva Rinaldi. Paul Rudd photo courtesy of Lukeford.net. Peter Macdissi photo courtesy of iMDB. Dominic Cooper photo courtesy of Ministry of Stories. Harry Lennix photo courtesy of iMDB.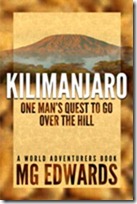 M.G. Edwards is a writer of books and stories in the mystery, thriller and science fiction-fantasy genres. He also writes travel adventures. He is author of Kilimanjaro: One Man's Quest to Go Over the Hill, a non-fiction account of his attempt to summit Mount Kilimanjaro, Africa's highest mountain and a collection of short stories called Real Dreams: Thirty Years of Short Stories. His books are available as an e-book and in print on Amazon.com and other booksellers. He lives in Bangkok, Thailand with his wife Jing and son Alex.
For more books or stories by M.G. Edwards, visit his web site at www.mgedwards.com or his blog, World Adventurers. Contact him at me@mgedwards.com, on Facebook, on Google+, or @m_g_edwards on Twitter.
© 2013 Brilliance Press. All rights reserved. No part of this work may be reproduced or transmitted without the written consent of the author.