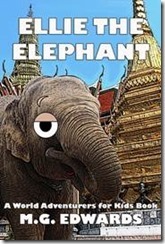 This is the second article in a six-part series about Hua Hin, Thailand, a coastal city near Bangkok on the Gulf of Thailand. This post is about the Night Market in Hua Hin Town. Hua Hin hosts the annual King's Cup Elephant Polo Tournament, a fun and unique sporting event. The 2012 tournament inspired me to write the children's picture book Ellie the Elephant about an elephant that dreams of playing in the tournament. Enjoy these travelogues about this interesting area of Thailand.
Thailand has many night markets, and the one in Hua Hin is excellent. Located in the center of Hua Hin Town just off Phetkasem Road (Petchkasem or Highway 4), it's open nightly from 6 p.m. to about 11 p.m. or whenever the vendors close up shop. Most stalls sell food, clothing, or souvenirs. It's touristy but also frequented by locals. The Hua Hin Night Market covers a four block area packed with vendors. When we visited on a Saturday night in November 2012, it was bustling with shoppers.
Why does Thailand have so many night markets? The average temperature in Thailand is so hot that many people try to avoid doing anything outside until the sun sets and the air cools down. Evenings in Thailand can be hot but are generally cooler than daytimes. Thai markets are known for selling many of the same things – you can find the same souvenirs in stall after stall – but each market has a different flavor. Hua Hin Night Market is no exception. It's perhaps best known for its good selection of fresh food, especially seafood, and wide range of local products for sale.
The iconic Hua Hin sign at the market's entrance is a good place to take a photo to tell friends back home that you're shopping in Thailand.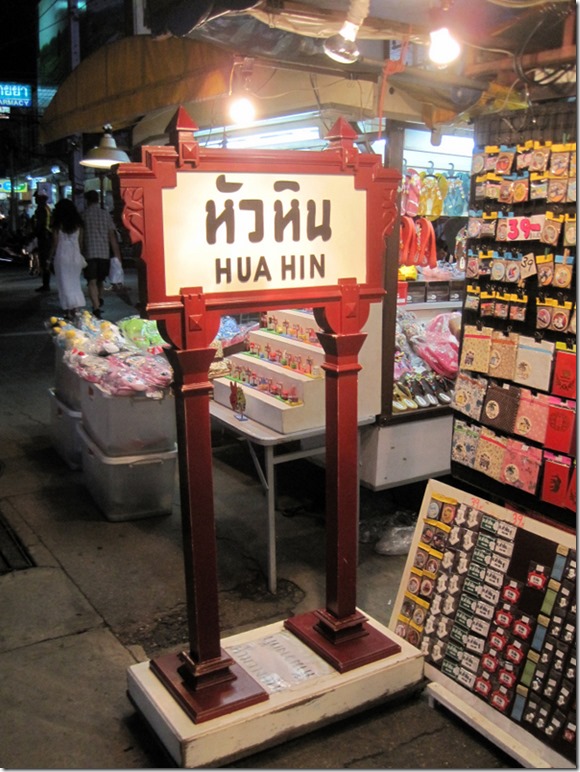 Makeshift stalls crowd the pedestrian street that stretches for two blocks between two-story buildings with even more businesses.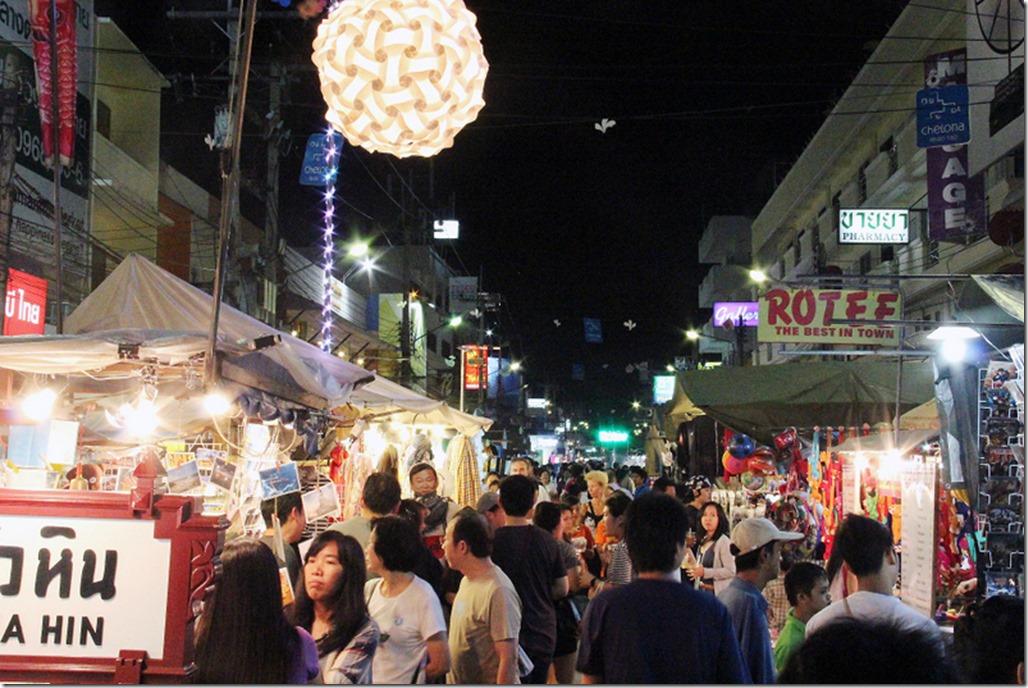 The delicious foods – raw, cooked, or fried – taste as delicious as they look.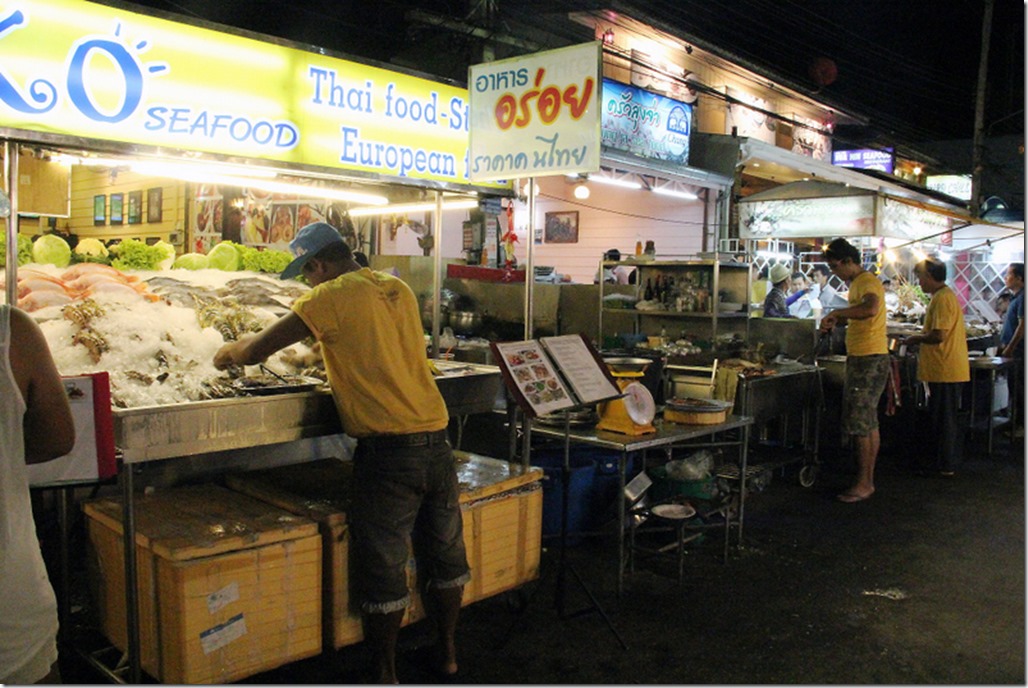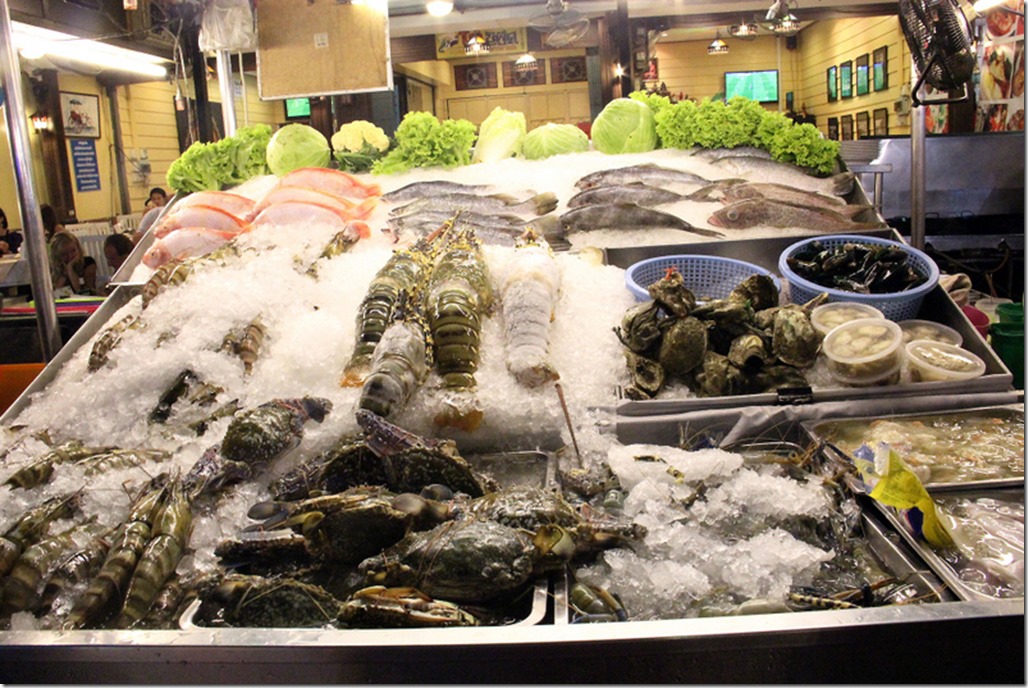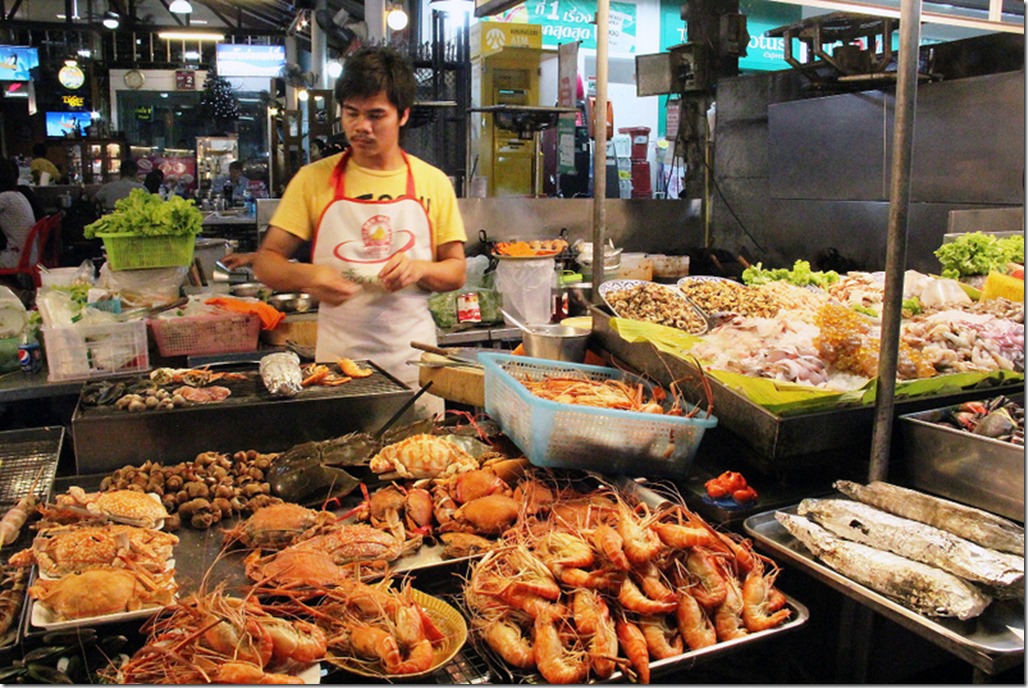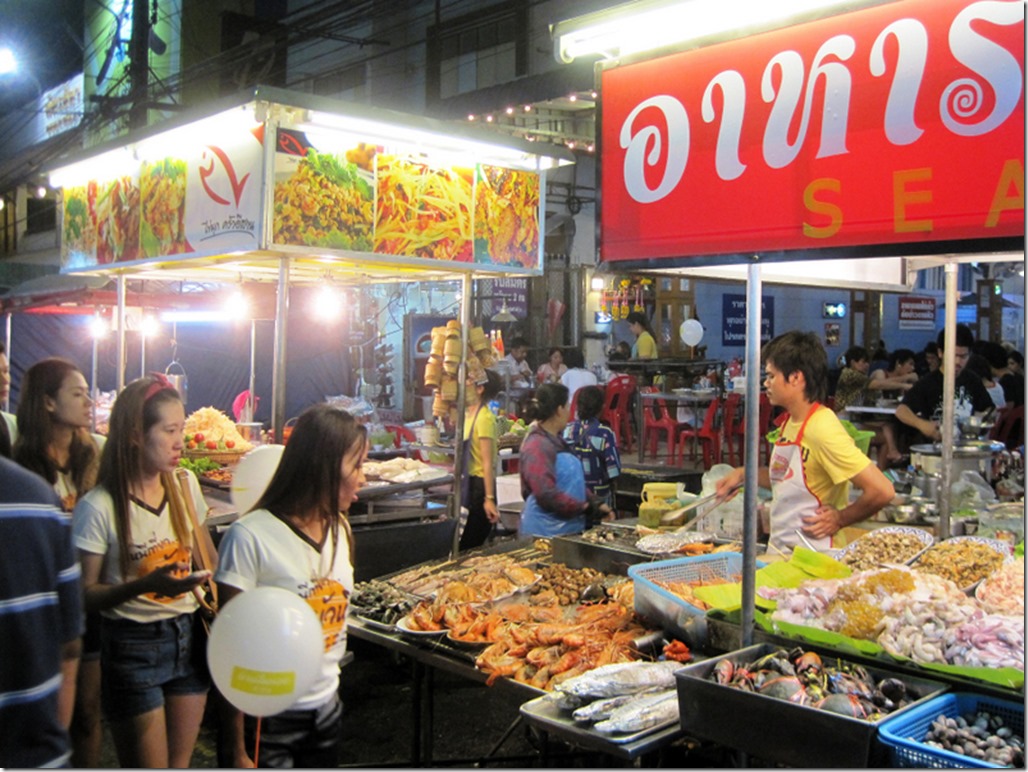 A vendor gave my son a balloon that he enjoyed while my wife and I browsed a stall selling grilled chicken and local wines and spirits.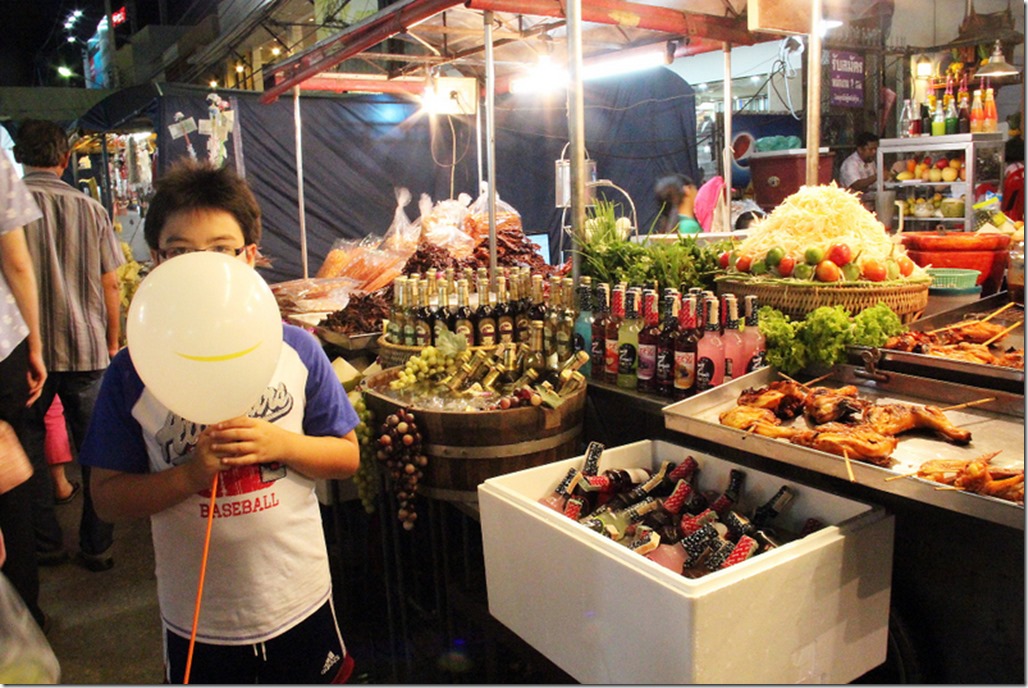 The market's many restaurants and bars offer a mix of Thai and international cuisine. Hua Hin's location on the coast of the Gulf of Thailand makes it a great place to enjoy fresh seafood.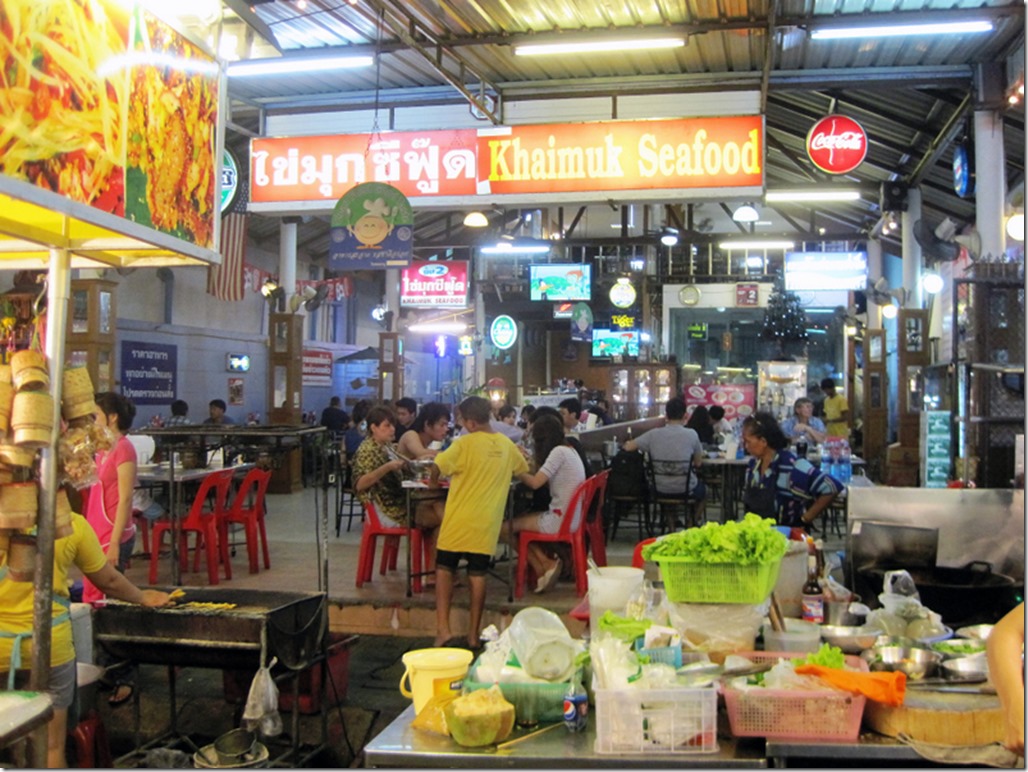 We didn't see Ellie the Elephant shopping at the Hua Hin Night Market. Then again, she probably wouldn't have fit! She might have enjoyed the some of the yummy tropical fruits on display, but the vendors would not have been happy if she accidentally knocked over their stalls!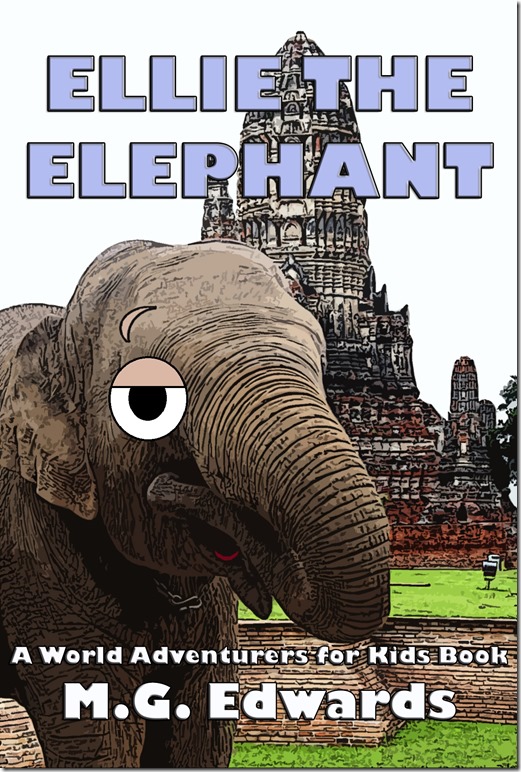 Ellie the Elephant is now available as an e-book or in print from Amazon and other booksellers!
More about Hua Hin, Thailand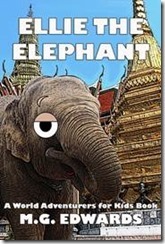 M.G. Edwards is a writer of books and stories in the mystery, thriller and science fiction-fantasy genres. He also writes travel adventures. He is author of Kilimanjaro: One Man's Quest to Go Over the Hill, a non-fiction account of his attempt to summit Mount Kilimanjaro, Africa's highest mountain, and a short story collection called Real Dreams: Thirty Years of Short Stories. He also wrote and illustrated Alexander the Salamander and Ellie the Elephant, two books in the World Adventurers for Kids Series. His books are available in e-book and print from Amazon.com and other booksellers. Edwards graduated from the University of Washington with a master's degree in China Studies and a Master of Business Administration. He lives in Bangkok, Thailand with his wife Jing and son Alex.
For more books or stories by M.G. Edwards, visit his web site at www.mgedwards.com or his blog, World Adventurers. Contact him at me@mgedwards.com, on Facebook, on Google+, or @m_g_edwards on Twitter.
© 2013 Brilliance Press. All rights reserved. No part of this work may be reproduced or transmitted without the written consent of the author.