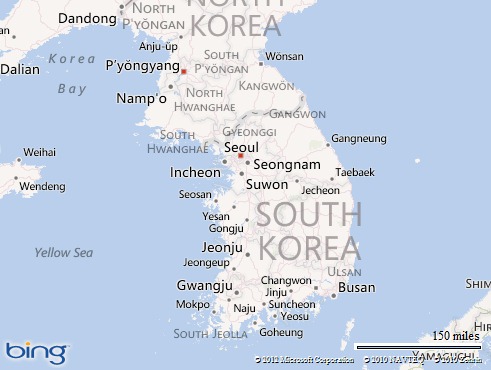 Here's a list of the top ten things you should do if you visit South Korea. These suggestions are based on my experience when I lived in Seoul. The activities will give you a good taste of what Korea has to offer. My ranking is based on how fun they are and how close they are to Seoul.
1. Walking tour (Seoul): Take a walking tour of Gyeongbokgung, the royal palace of Korea's last dynasty, the Joseon.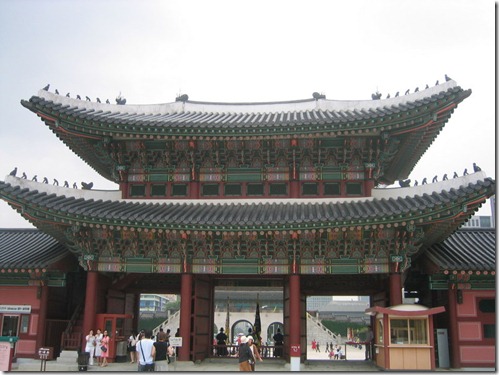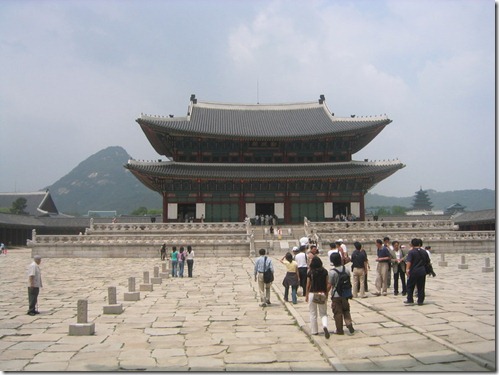 Stop by the Chongwadae, or Blue House, the official residence of the South Korean president.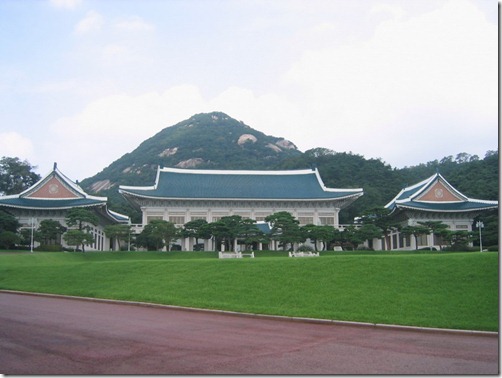 Walk along Cheonggyecheon, a canal walk just two blocks south of Gyeongbokgung off the main thoroughfare downtown, Sejongno.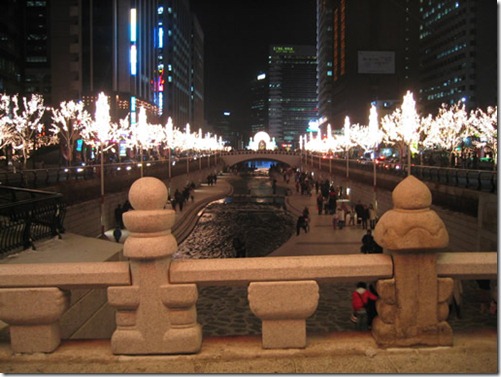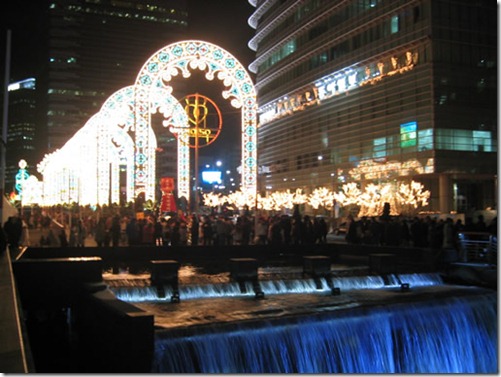 Keep walking a couple blocks south to Seoul's City Hall. There aren't many residential or shopping areas in the heart of downtown, but you will feel the pulse of Korea there.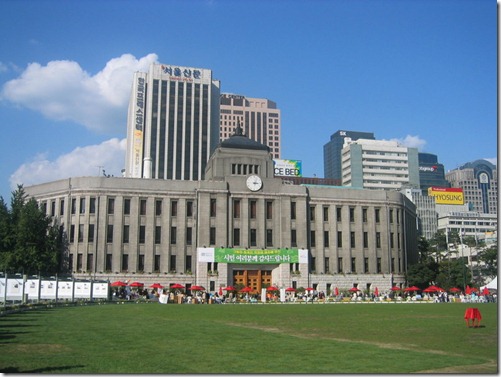 2. Shopping (Seoul): Shop for souvenirs and good deals at any one of a number of open-air markets and shopping districts in Seoul. The most popular are Namdaemun, Dongdaemun, Myeongdong, and Insadong. Namdaemun is the most famous and lies near Korea's #1 Treasure, Namdaemun Gate. It's your best bet for Korean souvenirs. For more traditional arts and crafts, try Insadong. Myeongdong is a trendy shopping area. Dongdaemun is less touristy and a bit off the beaten tourist path.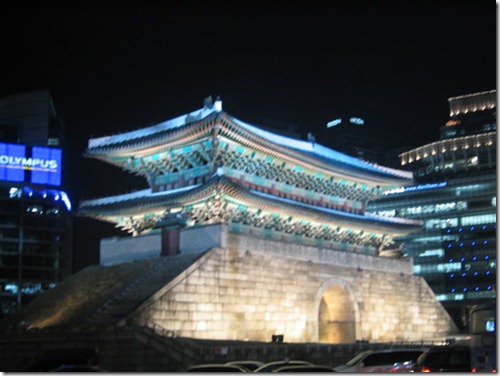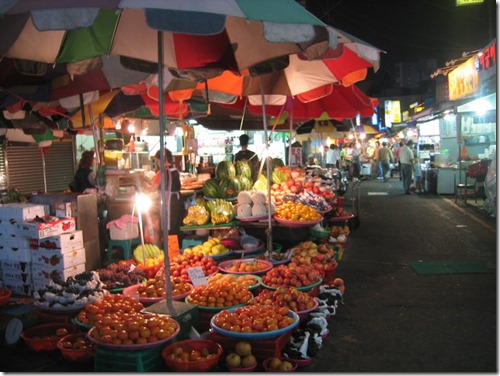 3. Namsan Mountain (Seoul): Take a cable car to the top of Namsan Mountain in the heart of Seoul for some of the best panoramic views of the city. N Seoul Tower is more functional than beautiful but has a great view. Explore the paths in Namsan Park and check out the frequent events held there.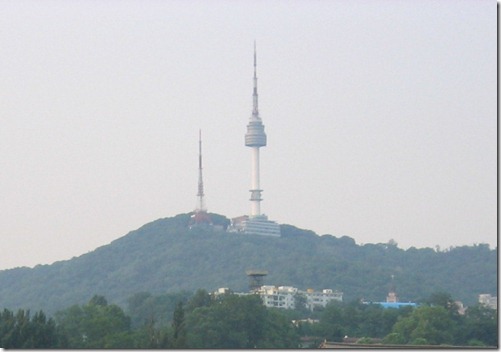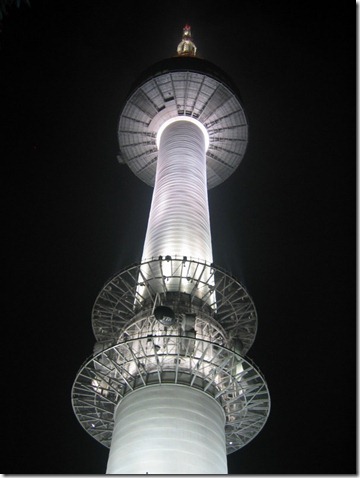 Then visit nearby Namsangol Hanok, a traditional Korean village in Pildong on the north side of the mountain, for a taste of pre-modern Seoul.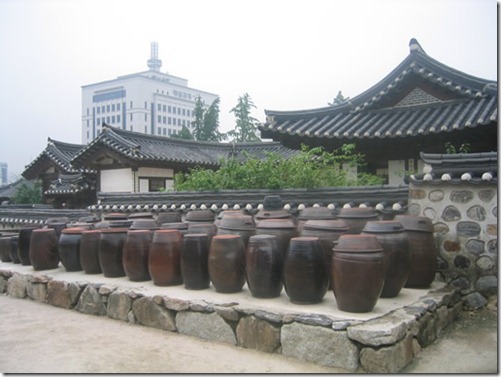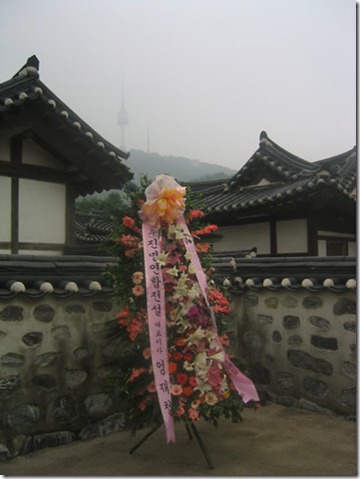 4. Dining and Entertainment: The dining and entertainment options in South Korea are endless. Great Korean food is available throughout the country; the best international cuisine is in Seoul and Busan. Try something different than bulgogi. Have some galbijim (beef ribs), bibimbap, or spicy takgogi along with kimchi and other banchan (side dishes). For vegetarians, dine at a Buddhist restaurant.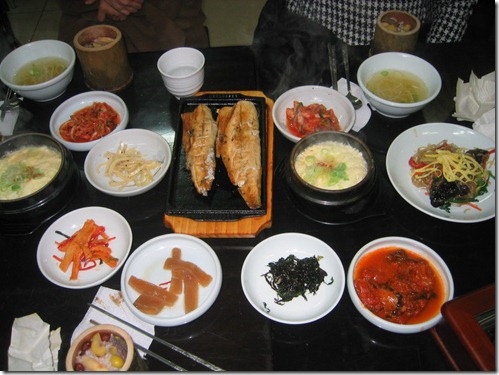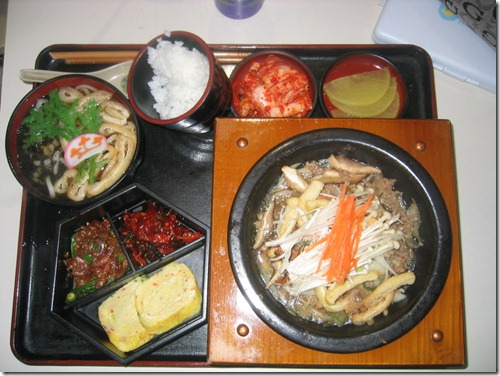 Wash it down with soju, a Korean rice alcohol that some say tastes like vodka, or baekseju, a sweet alcohol.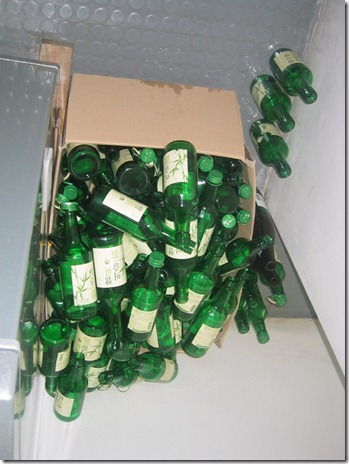 Then head out for noraebang (karaoke) and sing your heart out with friends. Enjoy the nightlife in Hongdae, the bohemian area of Seoul, or trendy Gangnam. Seoul is a happening place in the evening. If you're out late and need to refresh yourself, try some haejangguk (hangover soup) and then head to the jimjilbang (sauna) to relax.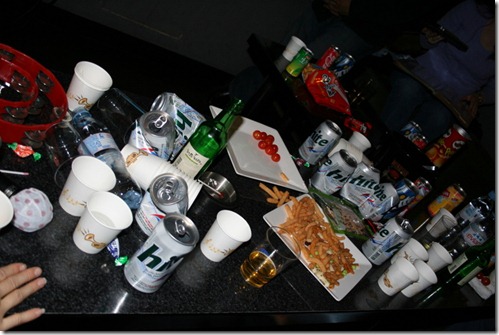 5. Panmunjom / DMZ Tour: Take a tour of the Demilitarized Zone (DMZ) and the Joint Security Area (JSA) between North and Seoul Korea. No visit to Korea would be complete without a tour of the de facto border between the two countries. If possible, visit the "Truce Village" of Panmunjom and take a bus tour of the No Man's Land between the two Koreas. Not all foreign nationals are allowed to tour Panmunjom, so check with a tour guide to see if you're allowed to visit.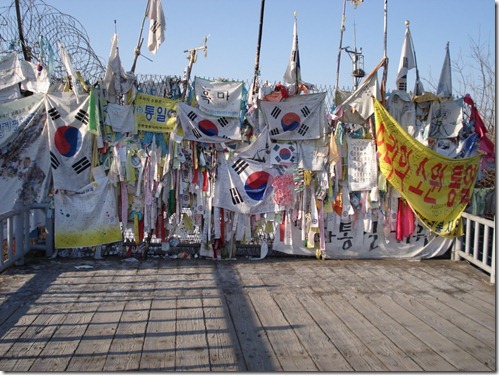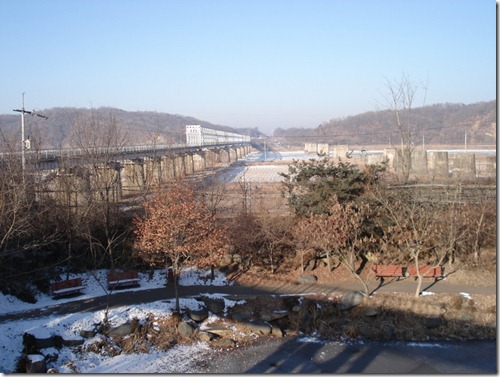 6. Korean Folk Village: Located in Yongin, 45 minutes south of Seoul, the Korean Folk Village was built for tourists but is arguably the best example of Joseon-era Korean life. The attraction also has a lot of kiddie rides great for children. A fun daytrip from Seoul.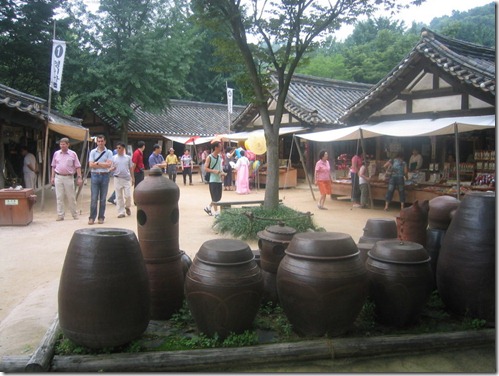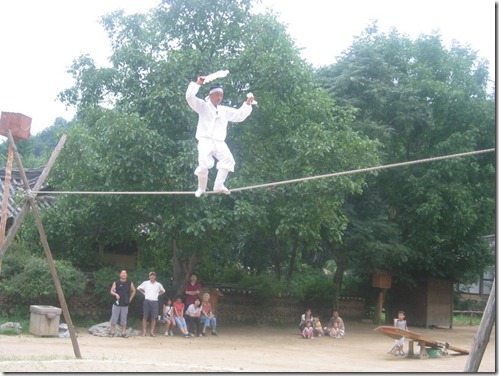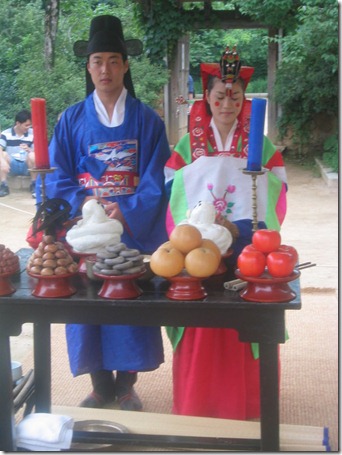 7. Seoraksan National Park: With great hiking and awesome views, Seoraksan is considered by many Koreans to be the most beautiful national park in South Korea. Visit a nearby hot springs to relax after a long hike.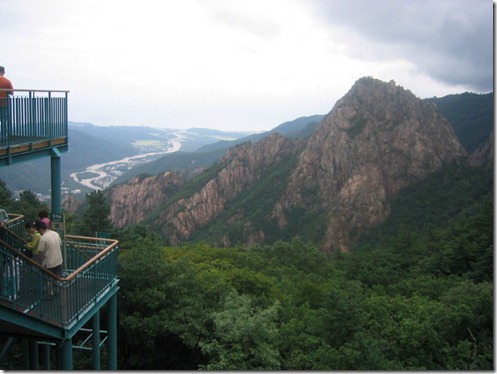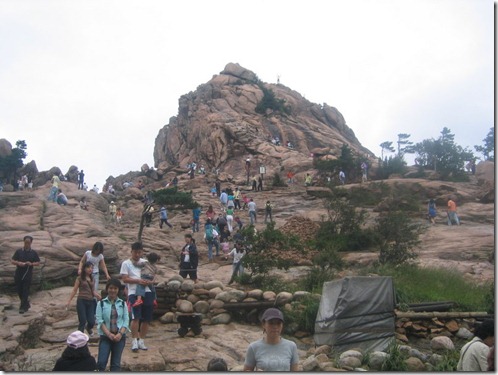 Seoraksan is not far from other great destinations in mountainous Gangwon Province, including Pyeongchang, future site of the 2018 Winter Olympics; Yongpyong Ski Resort in Pyeongchang, made famous by the biggest Korean drama of all time, Winter Sonata; and Odaesan National Park.
8. Busan: Korea's second largest city and its busiest port, Busan came into its own when it hosted the 2002 Asia Games and 2005 Asia-Pacific Economic Cooperation (APEC) Summit. Stay on the beach in the suburb of Haeundae and try the bokguk (pufferfish soup) — if you dare. If not, Busan is famous for its charcoal-grilled bulgogi.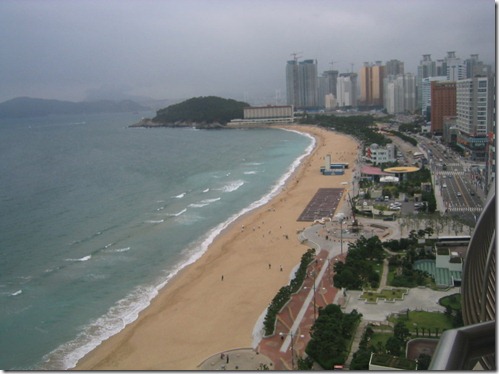 The most notable attraction in the area is Beomeosa, a Buddhist temple. It's a daytrip just north of Busan.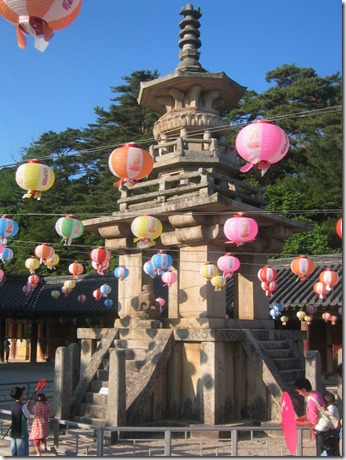 9. Gyeongju: Head to Gyeongju, the ancient capital of the Silla Kingdom (57 BC – 935 AD). The historic area is full of artifacts, including grassy burial mounds holding the tombs of the Silla kings and the Cheomseongdae Observatory. The area offers beautiful views of the Korean countryside. Numerous Buddhist temples and statues are hidden in the hills, and the Pacific Ocean is a half hour drive away.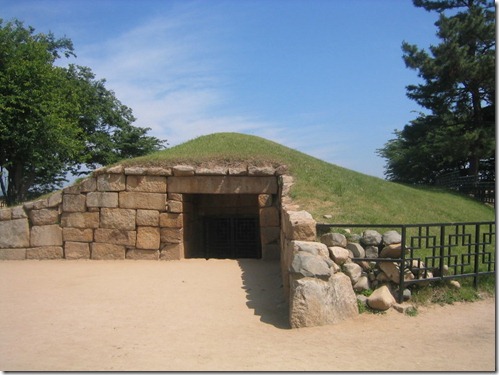 10. Jeju Island: A large island off the coast of the Korean Peninsula, Jeju Island is beloved by many Koreans for its beauty, warm weather, interesting rock formations created by volcanic lava flows, and a local culture unique to Korea. Stay in Jeju City and explore the island's beaches, parks, and towns in several daytrips.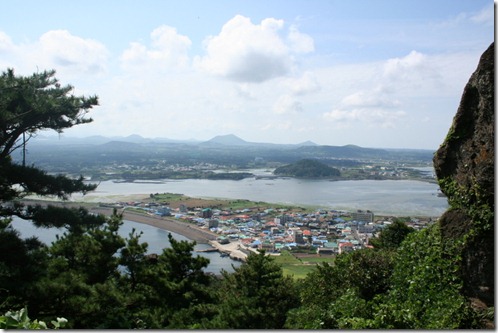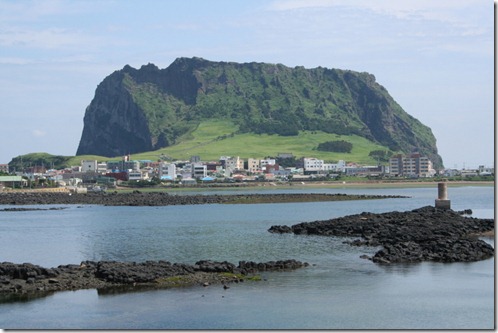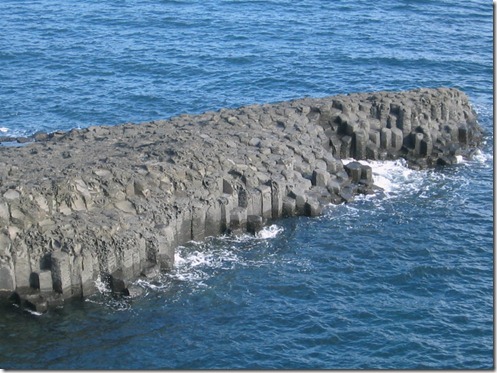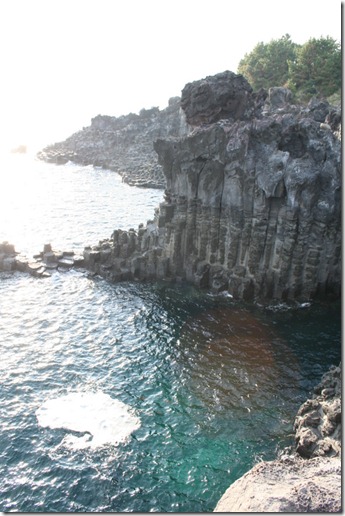 The island's main symbol, phallic statues called harubang, are considered guardian spirits to ward of evil. It's likely that they were inspired by, well, Jeju's rock formations.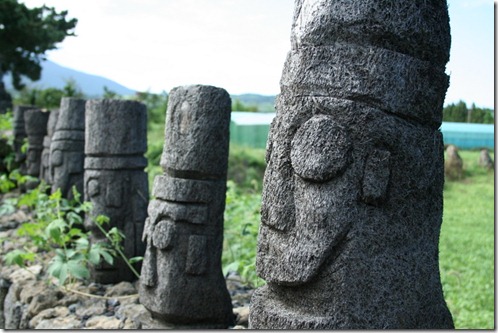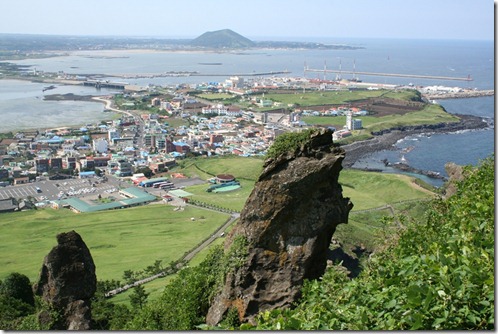 Extra! Yeosu: Visit Yeosu, site of the 2012 World Expo, in South Cholla Province. The World's Fair runs from May 12 to August 12, 2012. The theme of the Expo is "The Living Ocean and Coast." Wolchulsan National Park, also in South Cholla not far from Yeosu, is a great place to hike. Many Koreans say that the Cholla region serves up some of the country's best Korean food.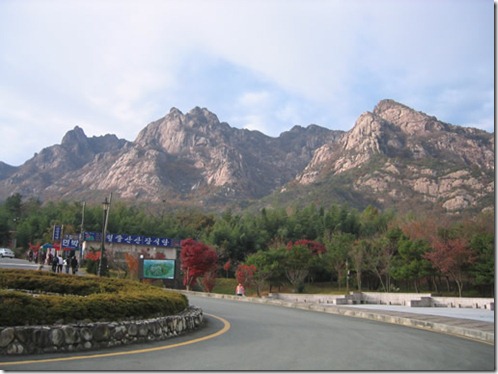 I couldn't list everything you can do when you visit Korea. Some honorable mentions include the National Museum of Korea, the War Memorial of Korea, and Bukhansan National Park in Seoul; Hwaseong Fortress in Suwon; and Ulleungdo, an island off the coast of Korea.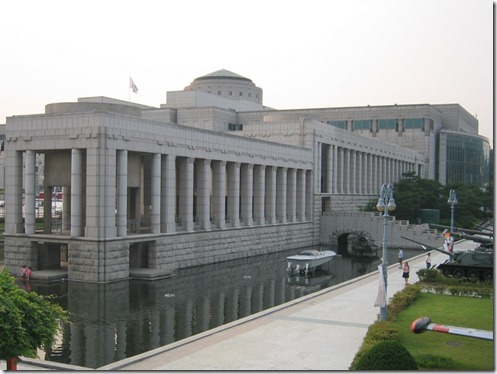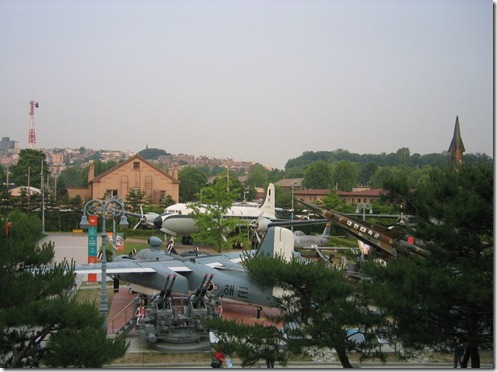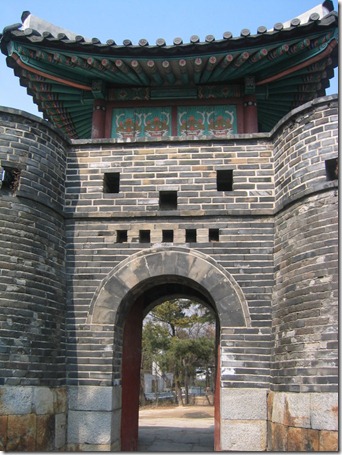 Spring is lovely, especially when the cherry flowers blossom in April and May. Summers in Korea are hot and humid, especially during the monsoon season, but the trees and flowers are in bloom, and the country is a sea of green. Watch out for yellow sand from Mongolia around June and heavy monsoon rains from the South China Sea in July-August.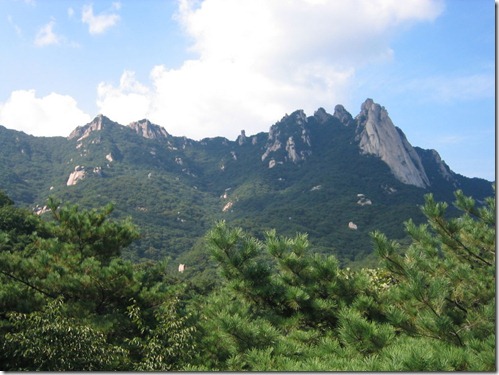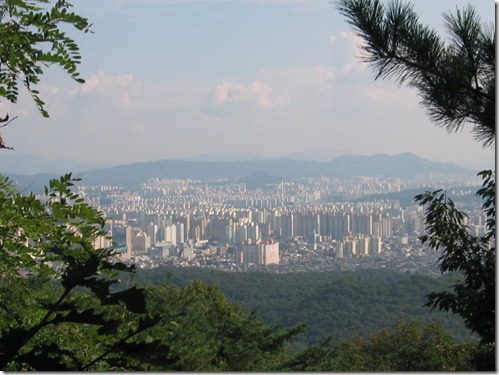 Winters are cold, but the snow blankets the land with a brilliant white.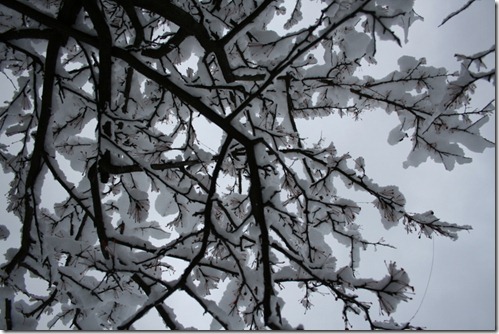 The best time to visit Korea is in the fall, when it's not too hot or cold and the leaves turn into bright fall colors. The country is ablaze with shades of red, orange, and yellow.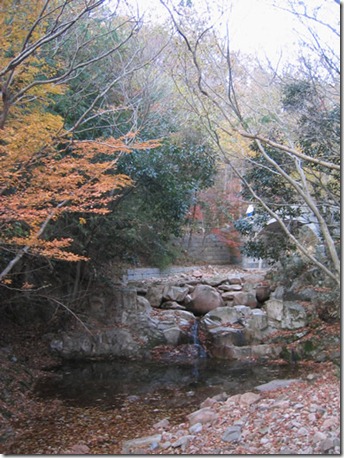 Anytime of the year, Korea is naturally beautiful.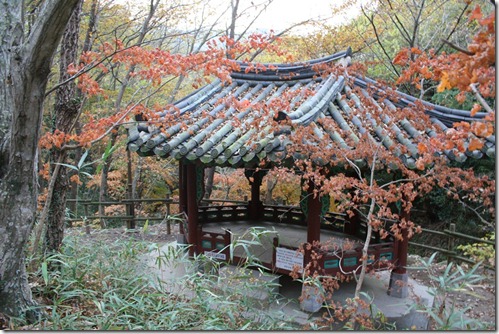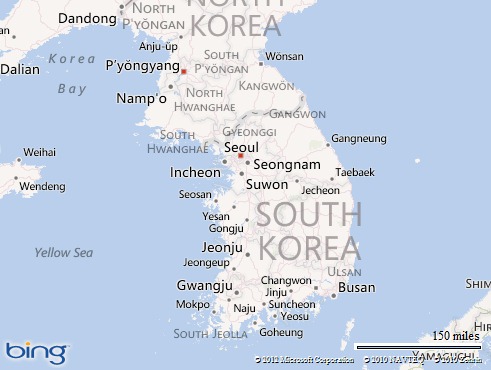 Note:  This is an updated version of an earlier entry posted in 2007. This update includes photos and some new destinations.
M.G. Edwards is a writer of books and stories in the mystery, thriller and science fiction-fantasy genres. He also writes travel adventures. He recently published a collection of short stories called Real Dreams: Thirty Years of Short Stories available as an ebook and in print on Amazon.com. His upcoming book, Kilimanjaro: One Man's Quest to Go Over the Hill, will be released on March 31, 2012. He lived in Seoul, Korea in 2005-07 and now lives in Bangkok, Thailand with his wife Jing and son Alex.
For more books or stories by M.G. Edwards, visit his web site at www.mgedwards.com or his blog, World Adventurers. Contact him at me@mgedwards.com, on Facebook, on Google+, or @m_g_edwards on Twitter.
© 2012 Brilliance Press. All rights reserved. No part of this work may be reproduced or transmitted without the written consent of the author.