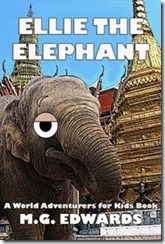 Here are some thoughts and sayings I posted on Twitter and/or Facebook in April. To my knowledge, I made these up (for better or for worse). Sit back, relax, and enjoy the write!
Encouraging Words
1. Silver linings are worth their weight in gold.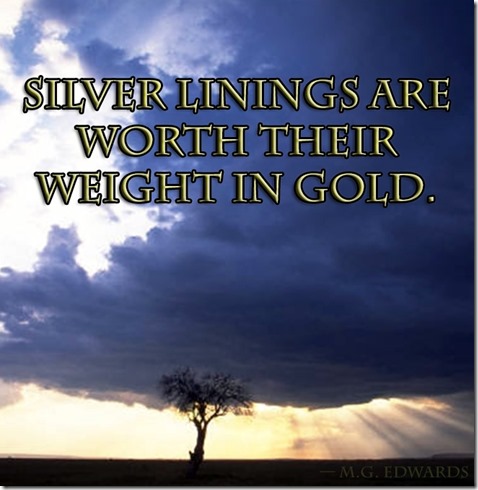 2. Misery loves company. Care to join me?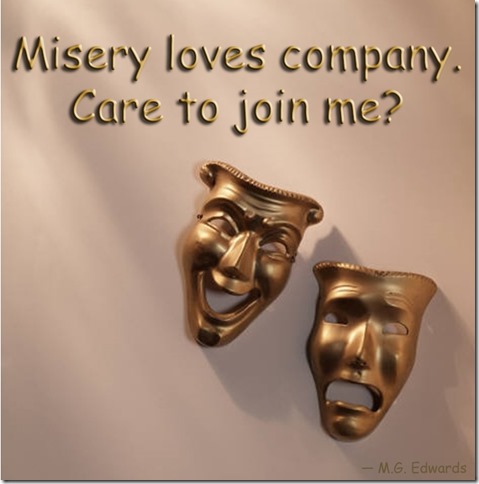 Twisted Words
3. I learned my principals in school.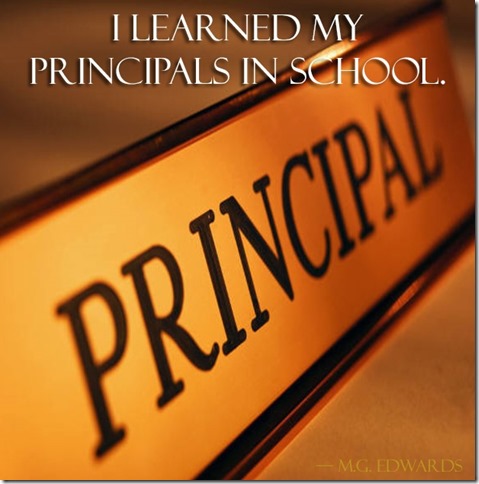 4. Springtime is when the trees leave.
In Its Own Write
5. Releasing a book is like opening the dam floodgates. May it overflow but not overwhelm.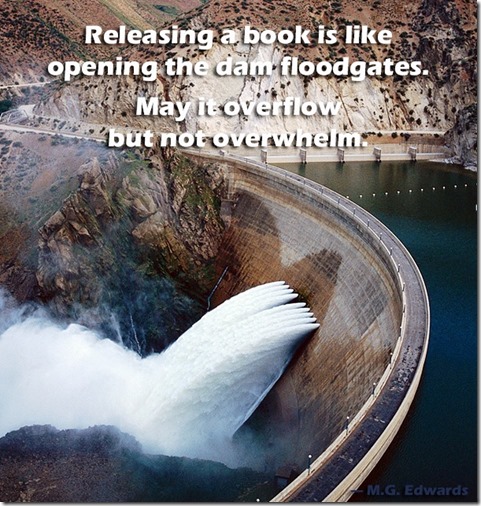 Holidays & Events
6. It's probably a good time to postpone that vacation to North Korea.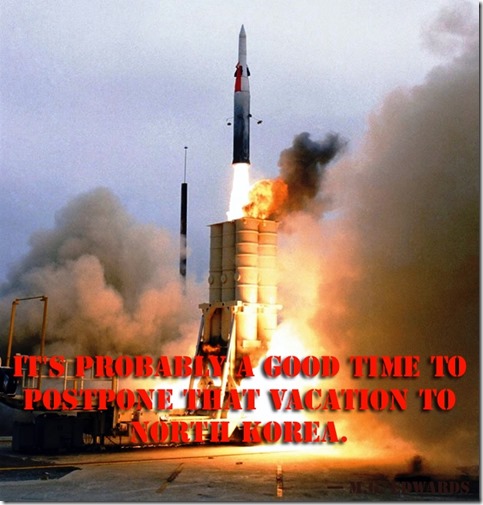 Random Musings
7. Crossing the road is no laughing matter to a chicken.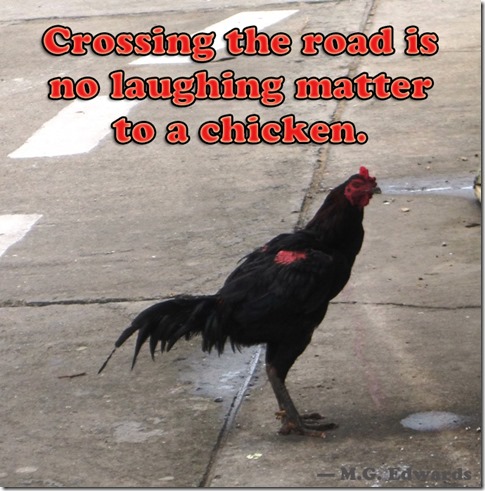 Click here to visit the Thoughts & Sayings page, or click here to read the previous batch of Thoughts & Sayings.
Images courtesy of Microsoft except chicken photo by M.G. Edwards.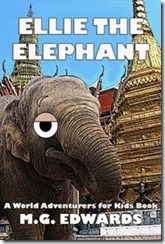 M.G. Edwards is a writer of books and stories in the mystery, thriller and science fiction-fantasy genres. He also writes travel adventures. He is author of Kilimanjaro: One Man's Quest to Go Over the Hill, a non-fiction account of his attempt to summit Mount Kilimanjaro, Africa's highest mountain, and a short story collection called Real Dreams: Thirty Years of Short Stories. He also wrote and illustrated Alexander the Salamander and Ellie the Elephant, two books in the World Adventurers for Kids Series. His books are available in e-book and print from Amazon.com and other booksellers. Edwards graduated from the University of Washington with a master's degree in China Studies and a Master of Business Administration. He lives in Bangkok, Thailand with his wife Jing and son Alex.
For more books or stories by M.G. Edwards, visit his web site at www.mgedwards.com or his blog, World Adventurers. Contact him at me@mgedwards.com, on Facebook, on Google+, or @m_g_edwards on Twitter.
© 2013 Brilliance Press. All rights reserved. No part of this work may be reproduced or transmitted without the written consent of the author.