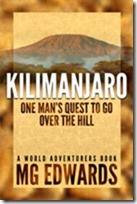 It's time for 100,000 travel confessions! Wait, that's not quite right. I have a few travel confessions to share but not that many. Oh, I remember what the number 100,000 means. It means that this blog just passed 100,000 hits! Thank you, dear readers, search engines, and cross-posters for visiting World Adventurers. It took two years, from October 2010 to October 2012, for this blog to reach 50,000 hits and then doubled this total in less than five months. That's incredible. I must be doing something right.
I Must Confess!
So on to the Travel Confessions. A big thanks to Letizia for tagging me to make some Travel Confessions. Letizia was born and raised in the Netherlands but is now living in Borgomanero, Italy. I have to confess that her blog Dutch Goes Italian is excellent. I love her articles about Italy and mouth-watering food and drinks. Thanks for tagging me, Letizia!
About Travel Confessions
As you might know from other awards I've received, I enjoy researching the origin of blog series like Travel Confessions. Caroline and Josh from the blog Traveling 9 to 5 started the Travel Confessions chain in August 2012 as a way for travel writers like Letizia and me to confess our deepest, darkest travel secrets. As Traveling 9 to 5 puts it:
Is it a routine that gets you through long trips, a guilty pleasure destination or food, or maybe a pair of white Westin slippers that have seen better days? This is your time to come clean and maybe even feel better about your own confession as we read about everyone else's!
How To Confess!
Here's how it works:
1. Post a photo and description of your confession.
2. Tweet your post with hashtag #travelconfession and follow/tweet @traveling9to5
3. Tag 3 – 5 other travelers whom you would like to expose, and mention them on Twitter.
*This has no prize or big cash win at the end, it is for pure enjoyment for all of us travelers who carry our sanity around with us!
Confessions Badge
To my knowledge, no one has created a Travel Confessions badge, so here's my own version of one. You're welcome to use it if you wish.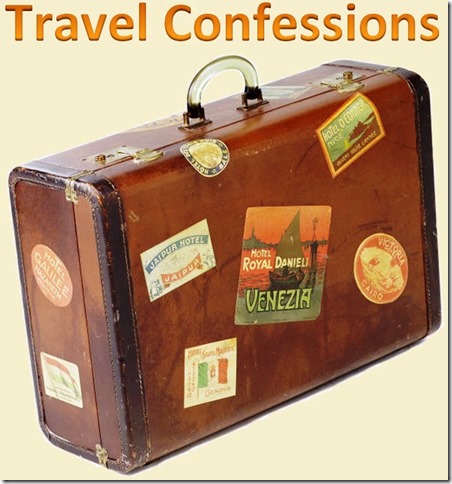 My Travel Confessions
Without further ado, here are some of my deepest, darkest travel secrets:
1. When I stay in hotels with complimentary shampoo and soap, I like to take and use them on different continents. I once took a free bottle of shampoo made in the United States from a hotel in Punta del Este, Uruguay and then used it in Africa and Asia before it ran out.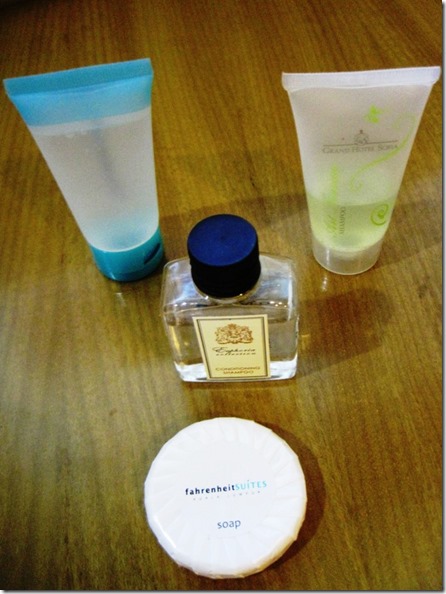 Free shampoo and soap from around the world
2. My family and I often forget to bring something important when we travel. It got so bad that I had to make a list of things to bring. Then I forgot to look at it before our last trip and left something important behind!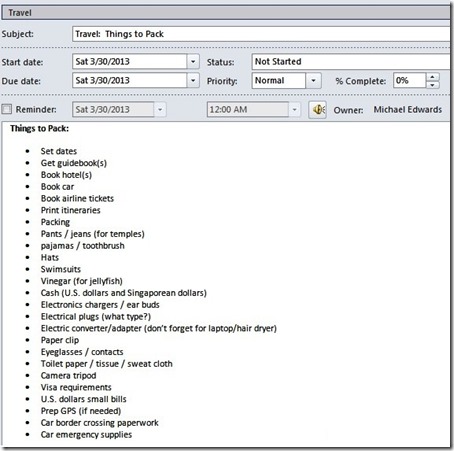 A to-do list only works if you use it!
3. Travel wears me out after being on the road more than three weeks. After three weeks at home, I'm ready to hit the road again.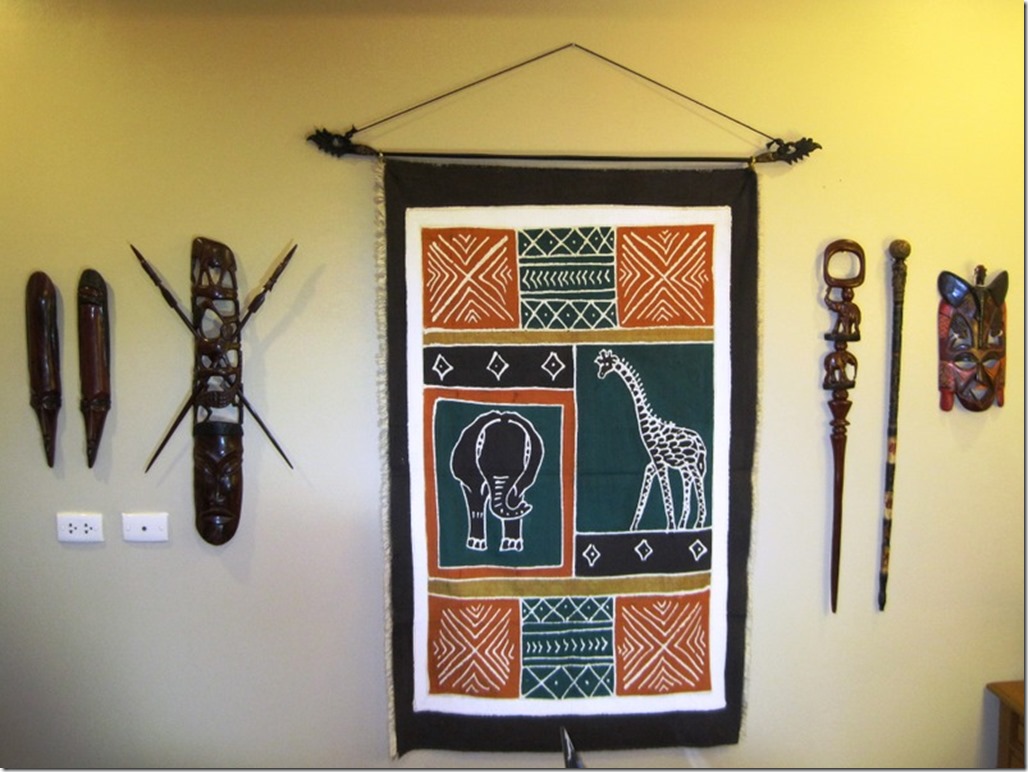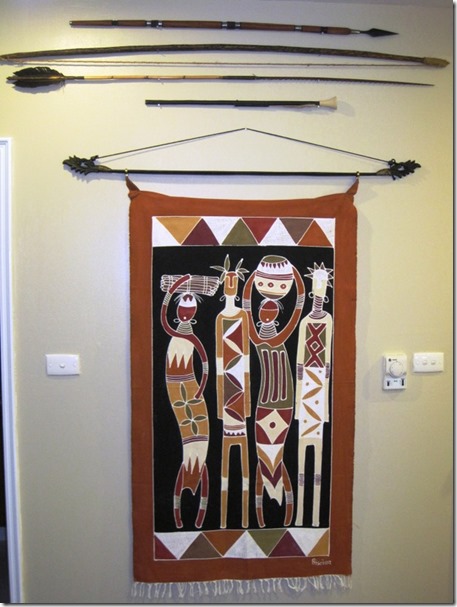 Wall in my office with arts and crafts from Africa, Asia, and South America
4. I like to keep track of how many American fast food restaurant chains I can find in a given city and pop in to see what local cuisine they're serving. The McDonald's here in Bangkok serves a spicy Thai chicken and rice dish that's cheaper and tastier than a Big Mac. The taro pies aren't bad but not as delicious as cherry.
A food court in Cape Town, South Africa
5. I enjoy getting lost in a place I'm visiting for the first time and wander around until I find a landmark I recognize. I once drove after nightfall in rural Africa toward Lake Malawi hoping to find the town of Cape Maclear, Malawi. Three hours and a lot of nervous sweat later, I finally found it.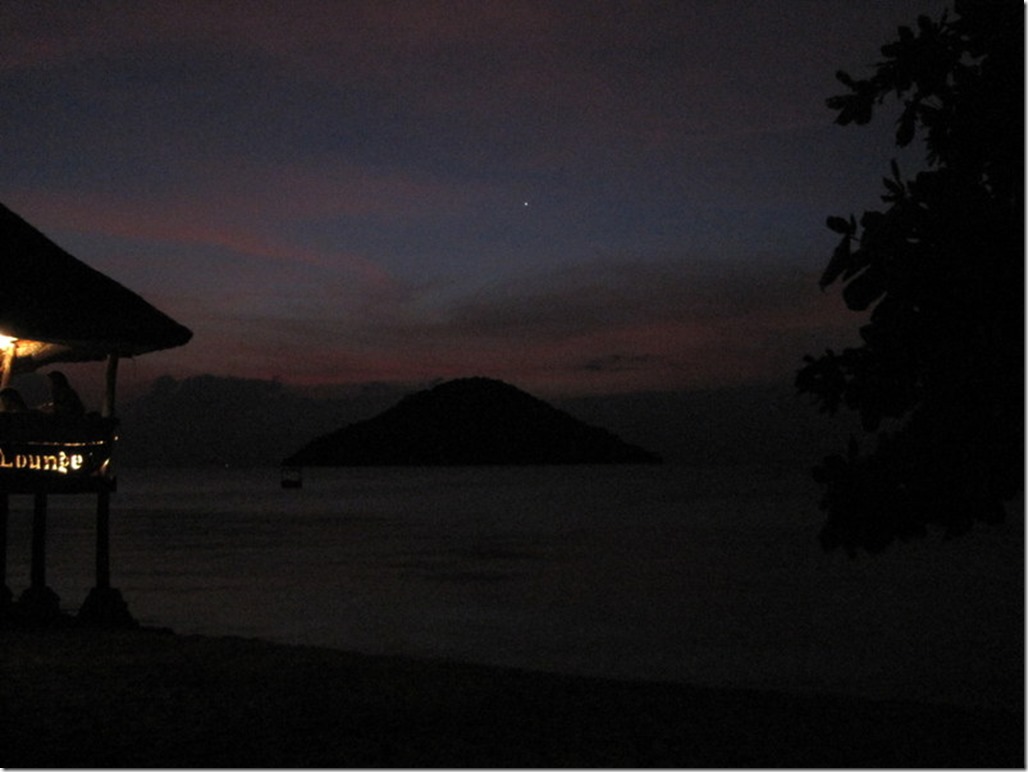 Nightfall at Cape Maclear on the shores of Lake Malawi
6. I have a fetish for photographing the hotel rooms where I stay because I want to remember all those idle moments and funky rooms.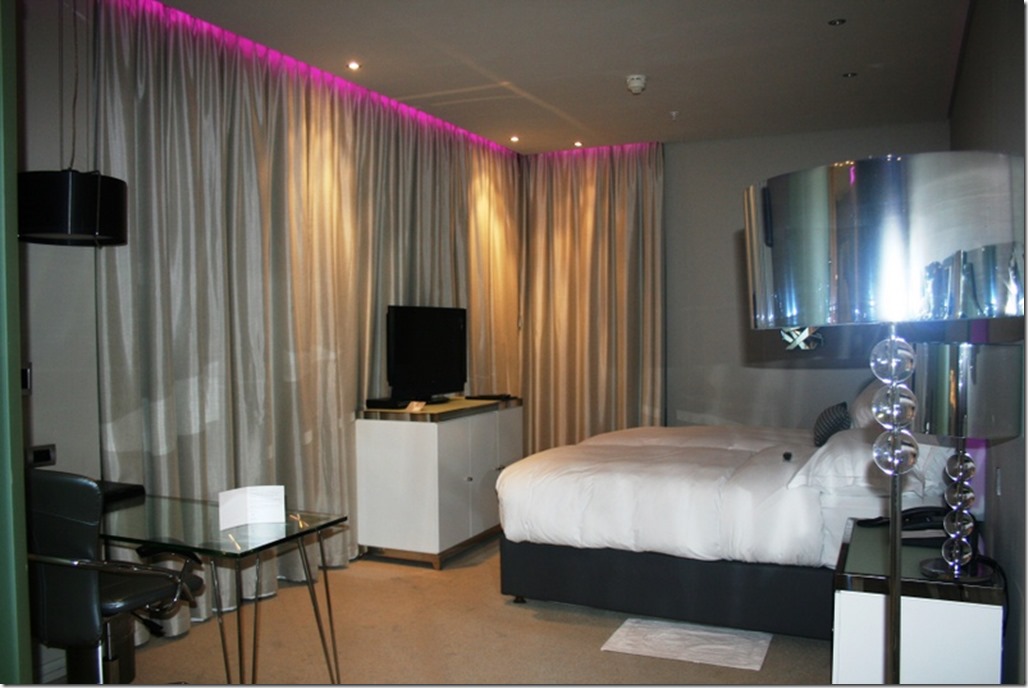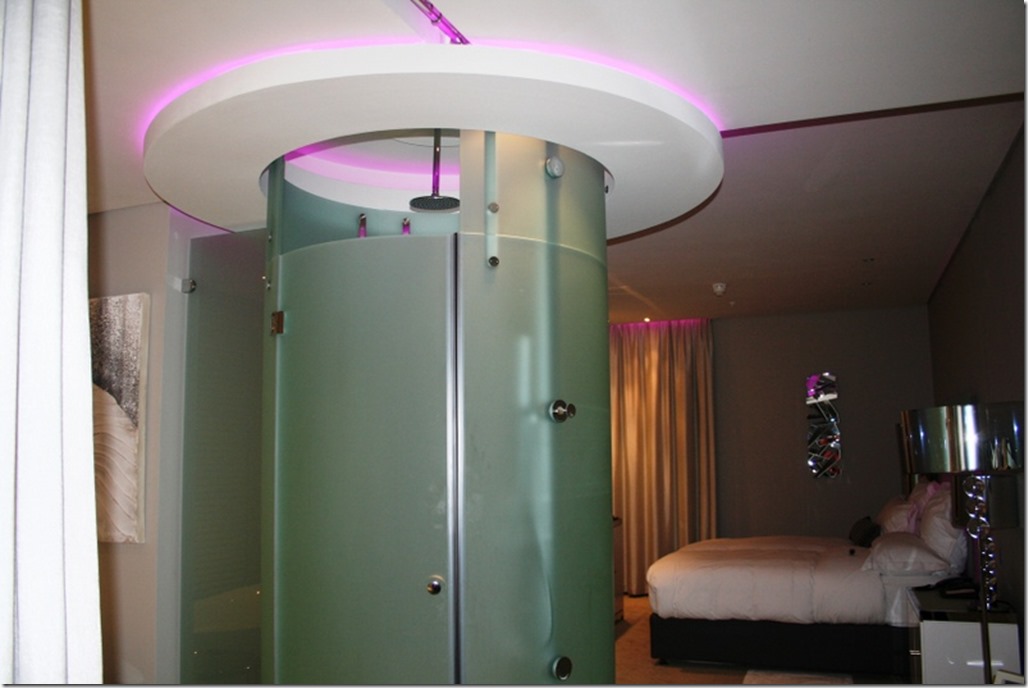 A boutique hotel in Cape Town, South Africa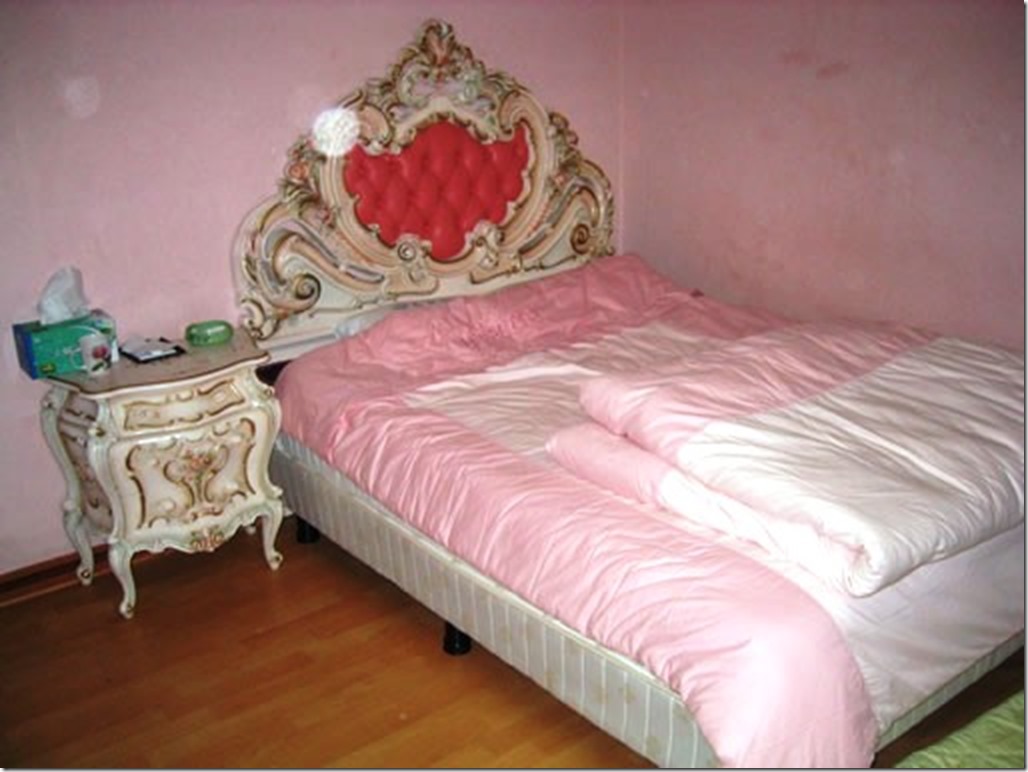 A love motel in Wolchulsan, South Korea (with my family!)
Lucky Travel Writers
Here are three outstanding travel writers. Are they up to writing some of their own Travel Confessions? We'll see!
1. BlueBalu (Living in Hong Kong)
2. Lesley Carter (The Bucket List Publications)
3. Russel Ray Photos (Life from Southern California)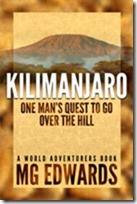 M.G. Edwards is a writer of books and stories in the mystery, thriller and science fiction-fantasy genres. He also writes travel adventures. He is author of Kilimanjaro: One Man's Quest to Go Over the Hill, a non-fiction account of his attempt to summit Mount Kilimanjaro, Africa's highest mountain and a collection of short stories called Real Dreams: Thirty Years of Short Stories. His books are available as an e-book and in print on Amazon.com and other booksellers. He lives in Bangkok, Thailand with his wife Jing and son Alex.
For more books or stories by M.G. Edwards, visit his web site at www.mgedwards.com or his blog, World Adventurers. Contact him at me@mgedwards.com, on Facebook, on Google+, or @m_g_edwards on Twitter.
For more books or stories by M.G. Edwards, visit his web site at www.mgedwards.com or his blog, World Adventurers. Contact him at me@mgedwards.com, on Facebook, on Google+, or @m_g_edwards on Twitter.
© 2013 Brilliance Press. All rights reserved. No part of this work may be reproduced or transmitted without the written consent of the author.